Cleveland homeowner charged with rape, kidnapping; brothers cleared


CLEVELAND (CNN) -- The owner of a Cleveland home where three women were rescued from a decade in captivity has been charged with kidnapping and rape, but his brothers had nothing to do with the case, authorities announced Wednesday.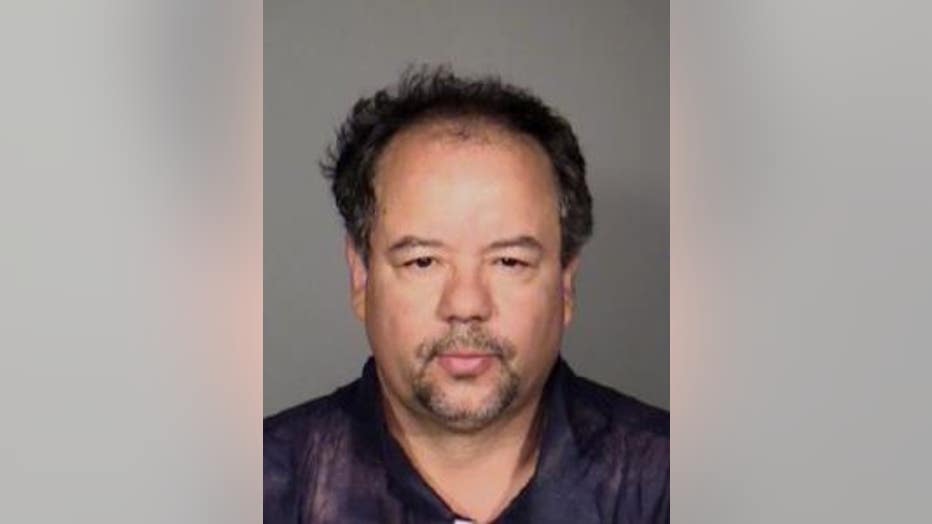 Ariel Castro, a 52-year-old former school bus driver, has been charged with three counts of rape and four counts of kidnapping, City Chief Assistant Prosecutor Victor Perez said.



Castro was arrested Monday, along with his brothers, Pedro Castro, 54, and Onil Castro, 50. But investigators have found no evidence that the brothers were involved in the abductions of Amanda Berry, Michelle Knight and Gina DeJesus or knew they were held in their brother's house, Perez and Deputy Police Chief Ed Tomba told reporters.

"Ariel kept everybody at a distance," Tomba said.



The three women and a 6-year-old daughter Berry gave birth to while in captivity were freed Monday after neighbors heard Berry calling for help. Knight had been missing since 2002, Berry since 2003 and DeJesus since 2004.

They have told investigators they left Castro's house only twice in during their captivity, Tomba said: "They left the house and went into the garage in disguise."

Castro has waived his rights and is cooperating with investigators, Tomba said. Investigators don't consider him a suspect in any other disappearances.

According to FOX8 in Cleveland, documents released Wednesday revealed Castro lured Michelle into his vehicle in 2002; then Amanda in 2003; and Gina in 2004.  After he allegedly kidnapped them, the documents claimed he took the victims back to his home on Seymour Ave.

Tomba said nothing leads authorities to believe that the women knew Ariel Castro before the kidnappings.

Castro is scheduled to be arraigned Thursday morning.

Knight, now 32, remained in a Cleveland hospital in good condition, but Berry and DeJesus returned to their homes Wednesday.

Well-wishers cheered as a gray van carrying Berry, 27, and her daughter back to her family home. The porch was decorated with balloons and stuffed animals and draped with a red banner that read, "Welcome home Amanda."

"We are so happy to have Amanda and her daughter home," her sister, Beth Serrano, told reporters. "I want to thank the public and media for their support and courage over the years."

A similar scene played out at the DeJesus home. Family members embraced their long-lost relative, wearing a neon-green hooded sweatshirt, was escorted into the home she hadn't seen since 2004.

"I knew my daughter was out there alive," Felix DeJesus, Gina's father, said Wednesday. "I knew she needed me, and I never gave up -- never gave up searching for her."

City officials said ropes and chains have been found inside the home. While Public Safety Director Martin Flask said investigators haven't confirmed how the ropes and chains were used, police Chief Michael McGrath told NBC's "Today" that they were used to restrain the missing women.

"We have confirmation that they were bound," he said. He said investigators believe the women were allowed out of the house only rarely, but he wasn't sure how often they were tied up or chained.

"We'll have a better feel for that question once the interviews with the victims (are) completed later today," McGrath said.

The brothers were arrested Monday night after Berry, now 27, staged a daring escape with the aid of two neighbors, Charles Ramsey and Angel Cordero. Investigators began questioning them Tuesday night, FBI Special Agent Vicki Anderson said Wednesday.

The three women disappeared from the same Cleveland street -- Lorain Avenue -- and were held just three miles away.

Knight was the first reported missing, in August 2002. She was 21. A police report on her disappearance described her as having "mental abnormalities," but her mother told "Today" that Knight only suffered from asthma.

"Certain people, they told me that maybe she didn't want nothing to do with me," Barbara Knight said. "But still, in my heart, I thought, no, because I know my Michelle."

Barbara Knight said she had not yet spoken to her daughter.

"She's probably angry at the world, because she thought she would never be found, but thank God that somebody did," she said. Asked what she would say, Barbara Knight said, "I love you and I missed you all this time."

Michelle Knight's brother, Freddie Knight, said he met with his sister at the hospital and gave her a hug. He said the ordeal had left her traumatized.

"I hugged her because she wanted a hug," he said. "My sister is going to move on, forget the past ... , leave it behind, start anew."

Knight's disappearance was followed by that of Berry, who was last seen at the end of her shift at a Burger King in April 2003. She was 16. DeJesus was reported missing a year later, in April 2004, at 14.

Evidence technicians returned to Ariel Castro's home again Wednesday, and investigators still have much work ahead of them, Cleveland police Detective Jennifer Ciaccia said Tuesday. But an exhaustive search of the grounds turned up no evidence of human remains, Flask said.

Some neighbors of Ariel Castro second-guessed themselves Tuesday, questioning why they hadn't noticed signs earlier and if they could have prevented the horrors. Others said they had reported something suspicious to police in the past -- statements the city's police department have denied.

Police had visited the home twice, authorities said Tuesday, once after Castro called about a fight in the street and again in 2004 to investigate an incident in which was accused of leaving a child alone on a bus. No one answered at the home, and investigators later interviewed him elsewhere, police say.

"Media reports of multiple calls to the Cleveland Police reporting suspicious activity and the mistreatment of women at 2207 Seymour are false," spokeswoman Maureen Harper said in an e-mailed statement. Other officials said call records contained no evidence that neighbors ever called police to report unusual activity at the home.