Cleanup underway at Shelter Bay Marina in La Conner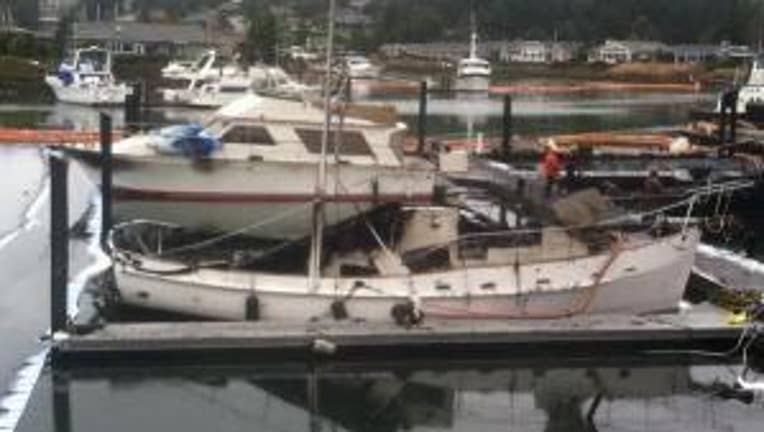 LA CONNER - Less than 24 hours after a devastating fire destroyed 7 boats, and damaged others, a full-scale cleanup is underway at the Shelter Bay Marina in La Conner.  The Washington State Department of Ecology, the U.S. Coast Guard and other agencies were monitoring cleanup efforts  at the marina Saturday.  The Department of Ecology posted released this information:
An undetermined amount of fuel has been released to the water. Three layers of oil containment boom and absorbent have been deployed to reduce the spread of pollution. A skimmer is also working to remove the oil. The extent of any environmental damage is still being determined, but most of the leaked fuel appears to be contained. The marina is working with boat owners to determine how much fuel is on each boat.

Global Diving and Salvage has been hired by the Coast Guard to recover as much spilled fuel as possible. A separate contractor will be using a crane barge to remove the damaged vessels from the water. Ecology is working with the Coast Guard and the contractors to monitor the cleanup. Cleanup and salvage operations are expected to continue for several days.

The Swinomish Police Department and Skagit County Fire Department are conducting a joint investigation into the cause of the fire.