CLASSY: Hawks knowingly sign draft pick with heart condition before cutting him -- now he gets paid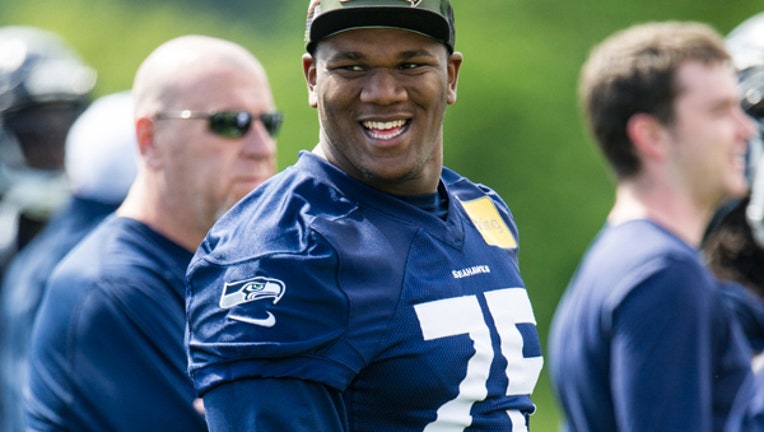 RENTON, Wash. -- The Seattle Seahawks on Friday waived rookie tackle Garrett Scott, one of the team's sixth-round 2014 NFL Draft picks, after discovering he has a heart condition, the team announced.

The news comes one day after the Seahawks announced they had signed Scott to a rookie contract. But the Seahawks signed him the day before, knowing about his heart condition. The team did it  so he would be able to receive contract money.

"After undergoing an extensive physical with our medical staff last week, Garrett's examination revealed a rare heart condition that will prevent him from any on-field participation in the near future," said Seahawks General Manager John Schneider.

The Seattle Times said that by signing Scott on Thursday, the Seahawks ensured that he would receive his signing bonus, estimated at about $100,000, and that he will also likely get a portion of his first-year salary. The rookie minimum is $420,000.

"We think highly of Garrett as a person and as a football player. The team is committed to supporting Garrett in the months to come and will continue to help him determine his next steps," Schneider said.

Scott was Seattle's first of two sixth-round draft choices (199th overall) in this year's NFL Draft.

He played in 41 games with 35 starts for Marshall, and was voted to the All-Conference USA second-team after his senior season.