Class-action lawsuit claims EOS lip balm damages skin
A class-action lawsuit claims the popular lip balm by EOS causes skin to crack, bleed and blister.

The plaintiff in the suit, Rachael Cronin, says within hours of applying the balm, her lips felt like "sandpaper." So, she applied more.

As a result, Cronin says her lips started cracking, flaking and bleeding, creating blisters and rashes which lasted 10 days.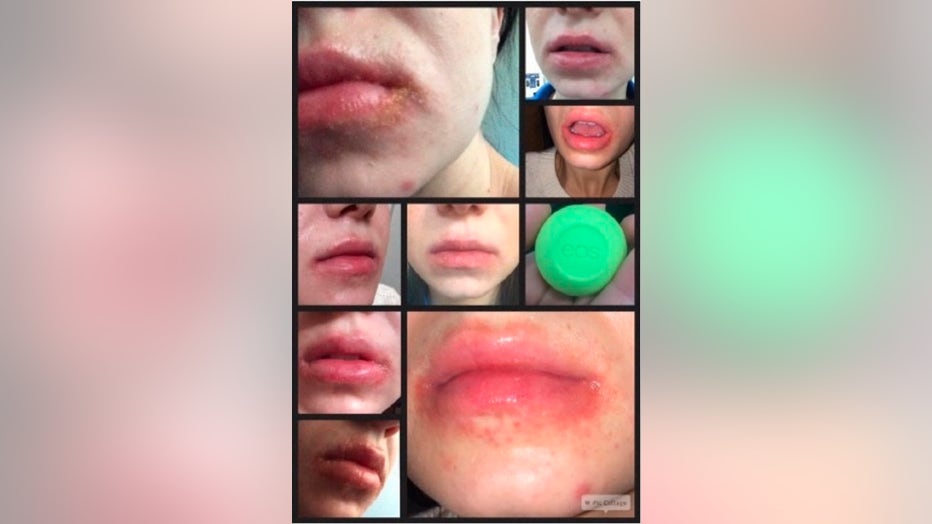 Photo credit: Geragos & Geragos


The suit -- filed by Mark Geragos -- asks for damages and demands corrective advertising.

On Wednesday night, EOS took to social media to say they believe the lawsuit is "without merit":

"Some of you may have seen reports of a lawsuit filed against our company. We wanted to be sure that you, our valued customers and fans, know that the health and well-being of our customers is our top priority.

Our products are safe to use, are made with the highest quality ingredients and they all meet or exceed all safety and quality standards set out by our industry.

An independent laboratory puts each of our products through a battery of rigorous testing to ensure this is the case. For these reasons, we firmly believe this lawsuit is without merit, and we will continue to create new and exciting products that delight our customers. Thank you. EOS"