City to review helicopter rules after news copter crash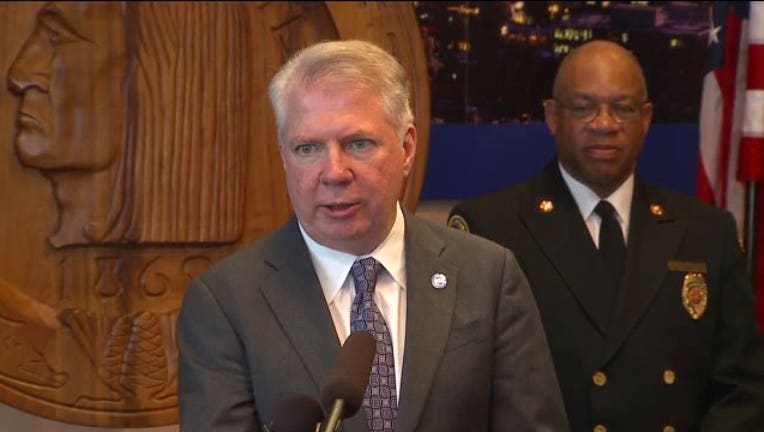 article


SEATTLE -- Officials vowed to look at rules governing helicopters flying or landing in the city following the tragic crash of a KOMO-TV helicopter that killed two people Tuesday.

Mayor Ed Murray told reporters city officials would wait to hear the results of a National Transportation Safety Board and Federal Aviation Administration investigation of the crash that killed two KOMO-TV employees before making any recommendations.

But Murray made it clear rules regarding helicopter use in the city would be closely scrutinized.

"We will review our policies based on the report we receive from the federal government," Murray said. "We want to understand what actually happened so we can understand in the future if we can prevent this from happening."



Helicopter flying policy for the downtown airspace was first developed in the 1960s when many private businesses and buildings east of Elliott Bay featured their own helicopter pad. A City Council revision to the rules in 1989 limited the groups that could fly a helicopter within the city to only hospitals or news stations, Seattle City Planning Director Diana Sugimura said. Helicopter permits were issued to news stations or hospitals on a conditional basis based on "adjacency to public assembly" and "safe location," Sugimura said.

Currently, there are 12 helipads located within Seattle's city limits, with the most recent being granted in 2007 for Seattle Children's Hospital, the city said.

Each permit needed to be approved by the council.

"A number of things are considered in the permitting," Sugimura said.

However, some helicopters and helipad locations were grandfathered in and did not need specific approval from the council. It was not immediately known if this was the case with the KOMO-TV chopper.

Murray said he was not sure how many helicopters were permitted to operate over the city, but he said the number had fallen during the past decade, as KOMO-TV and KING-5 have combined their helicopter operations.

"There's already been an attempt to have fewer helicopters take up the area," Murray said. "There will be another review."

Any review of helicopter policy would be comprehensive, Murray said, and involve talk of replacing helicopters with unmanned drones. Drones are a particularly murky subject, as the FAA doesn't allow for their commercial use.

The helicopter crash is the first of its kind in Seattle, Murray said, but not in the country.

In July 2007, two news station helicopters covering a police pursuit crashed over Phoneix, resulting in four deaths. The NTSB determined the crash was caused by pilots trying to do too many tasks while flying, the Arizona Republic reported, and several FAA recommendations were made in the wake of the Phoenix crash.

Broad Street between 4th and 5th Avenue will be closed through the early evening, Murray said. The Space Needle, EMP and much of Seattle Center were slated to remain closed as NTSB investigators looked over the crash site. A big Starbucks event scheduled for McHall Hall Wednesday would continue as planned, Murray said.