City throws away homeless man's Christmas tree, community takes action


NEW ORLEANS -- A homeless man in New Orleans whose Christmas tree was stolen -- twice -- is feeling the holiday spirit after members of the community replaced the tree.

It started with a simple Christmas tree underneath the Pontchartrain Expressway in New Orleans. Philly, a homeless man, set up a Christmas tree by his blue tent underneath the expressway.

Within a day, battery-power lights were added to the tree by strangers and a bow was tied to the top of it. Then it was stolen twice, according to WGNO.

"When I caught them I grabbed into it and grabbed onto the tree," Philly said. "I don't know if they were instructed to double back and get the tree -- because my tent and everything else --  but they pinpointed just the tree."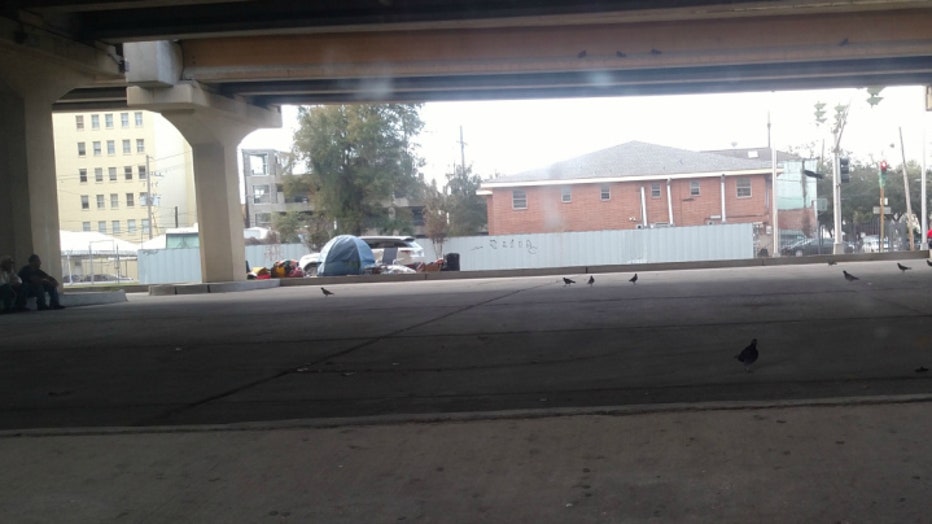 Philly claims the city's garbage truck crew tried to sneak the tree away from him.

Good Samaritans stepped up after they heard the tree had been trashed.

Strangers started dropping off lights and gifts. Philly also told WGNO he was given nine new Christmas trees.

Philly said Christmas is about "helping others," so he plans to give the trees and gifts to other homeless people.

"I don't know how it happened. I haven't seen it happening a lot. All of a sudden people are hugging," Philly said. "That's my reward."

If Philly had a Christmas list, what would top his list? An old CD boombox to play Christmas music.