City Council panel OKs cap on number of rideshare drivers per company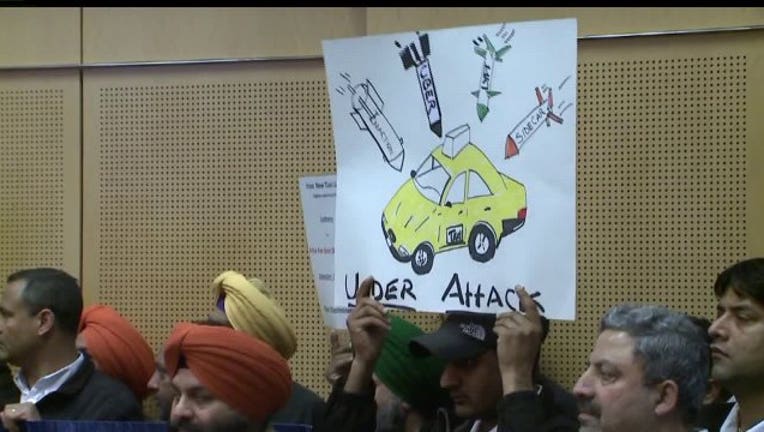 article
SEATTLE --  It's cabs versus rideshare companies. On Thursday night, the city made some decisions that will affect who you pay to pick you up.
"You can only slice a pie so many ways," said Chris Van Dyk, general manager of Green Cab Taxi Co.
That's the problem Van Dyk has with rideshare companies such as Uber, Lyft and Sidecar. He said those drivers are taking money out of his drivers' pockets.
"The market has been flooded in the city," he said. "There were 850 cabs. Now, with illegal operators, we're up to 2,200-2,300."
The truth is, rideshare companies have not shared their numbers with the city. So right now, it's impossible to tell how many drivers are working for them and how many fares they're collecting.
That's part of the reason City Council members have struggled to regulate this new industry. But after months of debate, including several hours during a City Council committee meeting Thursday, they decided something needed to be done.
So they agreed to a cap. Only 150 drivers for each company will be allowed on the roads at any given time.
"I'll have to see how it plays out," said Yogi McCaw, a driver for Uber. "They sort of went for the middle ground. They sort of punted."
But the Uber company later issued this statement on its Facebook page:
"It is extremely disappointing that the Seattle City Council Committee on Taxi, For-hire and Limousine Regulations has chosen to ignore the tens of thousands of their constituents who support uberX and, instead, decided it is a good policy to protect the taxi industry and shut down ridesharing in Seattle. This decision will put hundreds of small businesses out of work and leave them without an opportunity to earn a living. The Committee has sent a strong message that they support the status quo over opportunity, transportation choices and safety. We hope when these regulations come to the full Council that innovation and safety win the day."
McCaw started driving last month, because he liked the flexibility of the job. He said he's in control of when and how many hours he works. But he's worried that freedom has hit a red light.
"I don't know when they're going to finalize this thing," he said. "But maybe one day I'll log on and be told I can't get on the system, we're already full of drivers. I'm waiting to see if that day comes."
Cab drivers were celebrating Thursday night. They say they're still going to push for more regulations, such as how many rideshare companies should be allowed to operate in the city.
But for now, they think this cap will make the playing field for all drivers a little more even.
"It's not a joke, it's a serious matter," said taxi driver Pankaj Kohli. "We have kids, we are part of society, and we want to thrive."
The rideshare drivers' cap was approved only by a committee Thursday night.  The full City Council still has to vote on this proposal, which will likely happen March 10.