City council member walks out after council refuses to ban guns from meeting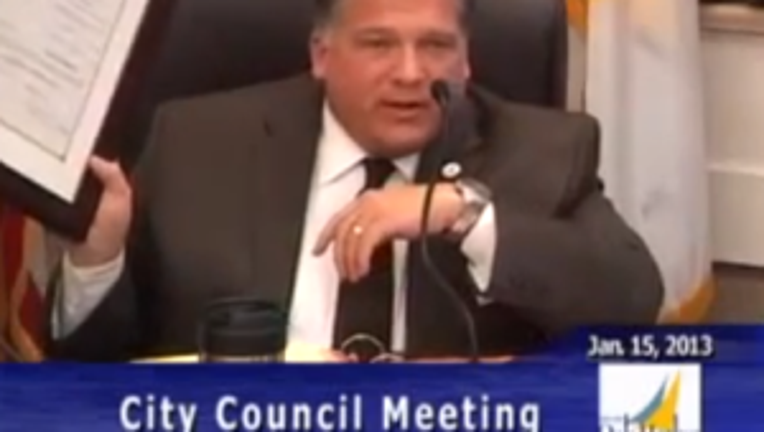 OAK HARBOR, Wash. -- How, when and why individuals should carry guns is a debate heating up around the nation.

And for one small Washington town, the debate recently got a little hotter.

During a Jan. 15 Oak Harbor City Council meeting, one council member walked out after his motion to ban all guns from the council -- concealed carry or otherwise-- failed to pass.

Councilman Rick Almberg suggested the motion shortly after military veteran Lucas Yonkman got up and spoke in support of law-abiding citizens carrying guns, and admitted to the council that he had a gun on him at all times.

"It's very important (to carry guns), not just for the protection of me, but for the protection of American people for all purposes," Yonkman said.

When the man finished, Councilman Almberg made a motion that anyone with a gun be asked to check the weapon with the police chief or leave the premises. The motion came to a vote and failed in a 2-4. Almberg immediately excused himself and walked out of the room.

Video of the meeting from the Island Politics blog. 



The Whidbey Island News Times reported that the confrontation amped up a gun control debate in Oak Harbor. The city has recently debated whether or not people should be allowed to carry firearms in public places like parks or council chambers. The News Times reported that Almberg has wanted to ban guns in these places, even though such a ban could go against state law.

Oak Harbor Mayor Scott Dudley has been an outspoken critic of a potential ban, the News Times reported. Dudley apologized to the citizen for the council's vote afterwards.

"I apologize for the situation," Dudley said to Yonkman. "They are trying to take your right to bear arms away."

Dudley then voiced his support for Oak Harbor citizens carrying guns.

"I, on the other hand, feel safer that you are here."

Almberg previously wrote a letter to the News Times, stating that he wants to bring where and when people should carry guns to the forefront of the city's discussion.

"So the issue is not whether possession of a gun in certain locations can be regulated; it's a matter of which places state lawmakers are willing to regulate," Almberg told the News Times. "In the view of recent mass shootings, I think this is a subject that needs immediate attention."