Church damaged in arson burns again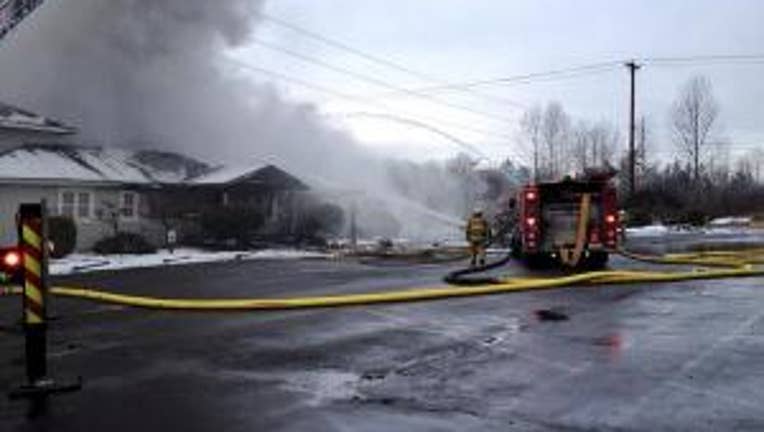 article
TACOMA -- A Tacoma church in the process of rebuilding from a devastating arson burned again Monday.

The Golgotha Moldavian Baptist Church, located in the 1600 block of 85th Street East, caught on fire sometime Monday morning, Central Pierce Fire and Rescue officials said. By 11 a.m., the building was engulfed in flames, and as many as 40 firefighters from around Pierce County were in "defensive mode" to put out the expansive blaze.

Firefighters were not sure what started the blaze, and fire investigators were called to the scene.

The same building was destroyed in an arson fire this September. Joshua Joseph Toves was arrested following the fire, and is in Pierce County Jail awaiting trial.

The 10-year-old church is mostly visited by Moldovain immigrants, the Tacoma News Tribune reported.

This story will be updated as more information becomes available.