Christmas snow, heavy rain lead to sloppy roads, dozens of accidents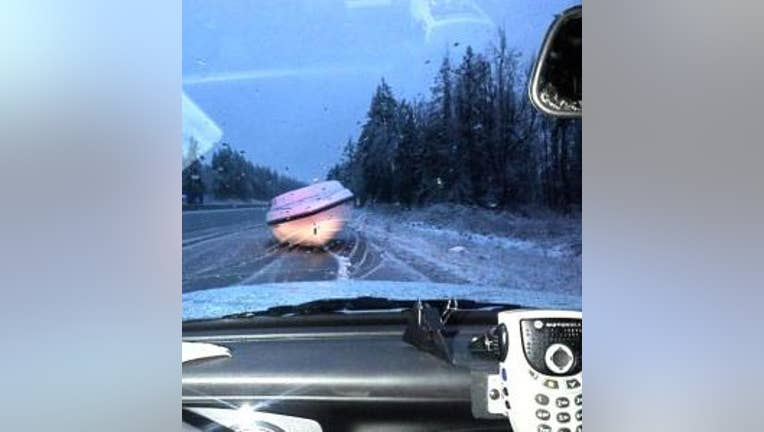 article


NEAR HOOD CANAL -- A white Christmas in Seattle wasn't meant to be. But many around the Puget Sound saw wet, heavy snow Christmas morning, causing a multitude of traffic accidents.

Washington State Patrol Trooper Guy Gill said snowy conditions caused 40 car crashes in Thurston County alone from 6 a.m. to 4:20 p.m. Tuesday. He encouraged drivers to drive slow, and be prepared for snow.

One driver lost control of his pickup truck and lost a boat he was towing, officials said.



All along the Hood Canal, heavy, wet snow fell all morning long. Drivers had mixed reactions to the wintery mix falling west of the Puget Sound.

"I think it's great," Joe Kazar said. "It's awesome. I love it. First time in a long time since we've had a white Christmas."

The snow presents challenges for drivers.  On the west side of the Puget Sound it was slow going on roads.  Several inches of snow fell making the drive to see family slippery and sloppy. Linda Johnson, a resident of the Puget Sound, traveled to her son's house Christmas morning. She said the road conditions were less than perfect.

"I would call them 'dicey,'" she said.

Vern Hilliard walked to his destination Wednesday. He still has a mile to go on his four-mile trek.

"I'm going to go take care of my sick dog," Hilliard said.

He planned on spending this holiday with friends later, he said.

"It's about presence with a 'C' not presents with a 'T,'" Hilliard said. "So later today I'm gonna be with some friends. We're just gathering together. We're not exchanging gifts per say other than the gifts of our presence."

Residents around the Sound reported snow falling early Wednesday morning. Kitsap County residents said as much as two inches of snow fell near Silverdale. Shelton and Aberdeen also reported snow.

Rain fell down in lowland areas of Snohomish County, King County and Pierce County.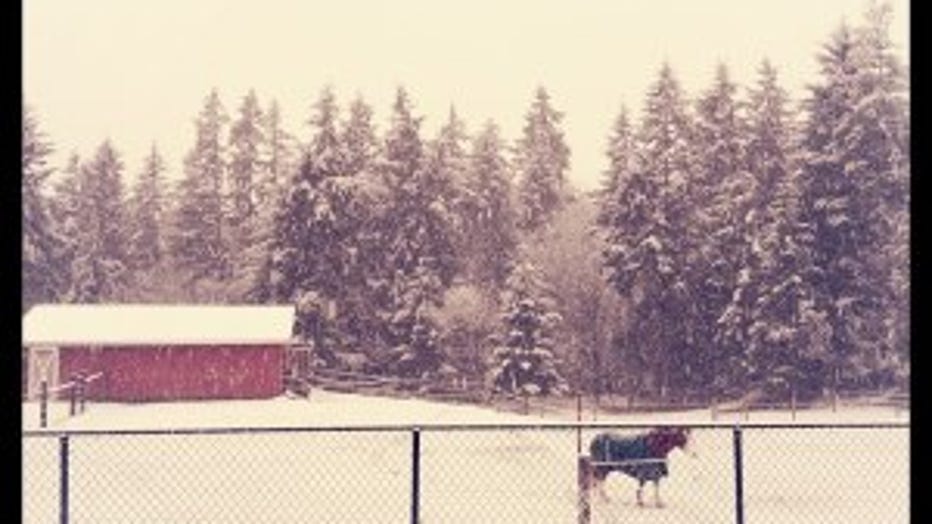 Viewer photo from Poulsbo.
Viewer photo from Littlerock.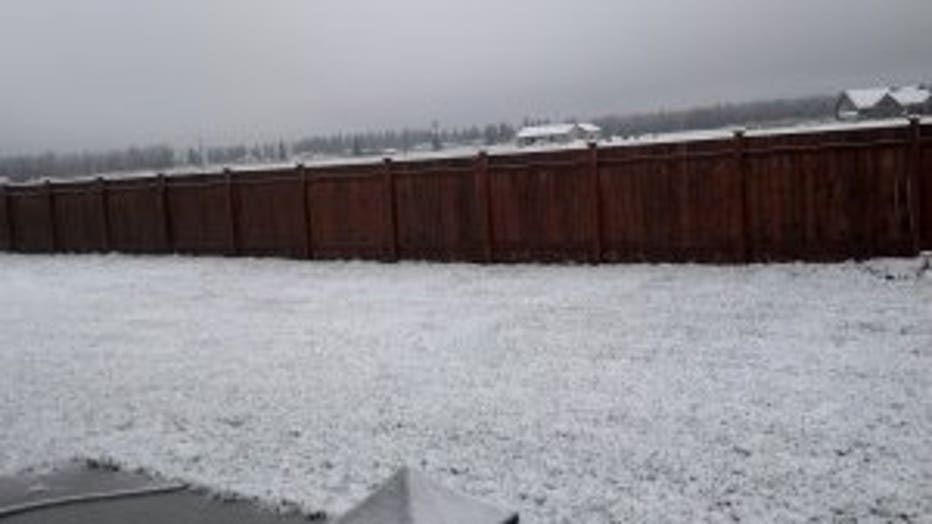 Viewer photo from Tenino,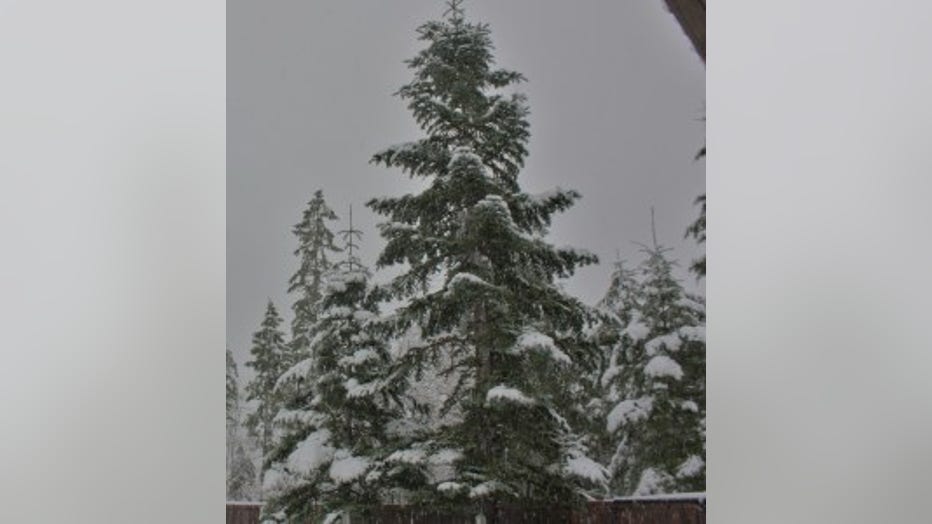 Viewer photo from Matlock.