Christmas Grinch steals gift meant for Wallingford boy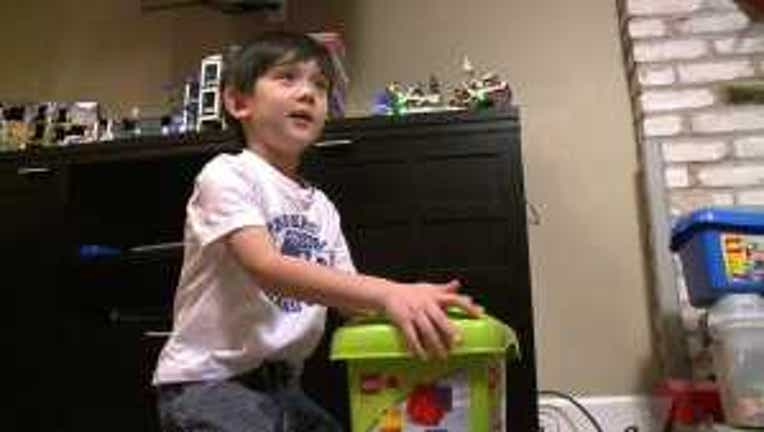 article
SEATTLE -- A Wallingford family is the victim of a Christmas Grinch who got away with a gift supposed to go under their tree.

On Dec. 11, a man walked up to a porch and snatched a box. The only good news is that it was all caught on tape.

Four-year-old Nikola Tsujikawa has a Lego obsession. He already has a police station and a pet store; this year he wanted a city garage. And his mom wasn't going to disappoint.

But a little more than an hour after UPS delivered Nikola's $120 Lego set, a thief is seen on surveillance video helping himself to the gift and stealing a little bit of the Christmas excitement.



"At first I was shocked, although I know it happens a lot. It hasn't happened in our neighborhood," said Nikola's mother, Kris Tsujikawa.

Unfortunately,  the grab-and-go is not uncommon this time of year.

"Make sure they have their packages either held at the post office or make sure someone is home when their package is expected," said the U.S. Postal Service's Dave Schroader

Tsujikawa passed along the surveillance footage to police, and neighbors are hoping it's not too late to catch the man.

"He's probably disappointed he got a toy than electronics because it came in a big box," Kris Tsujikawa said.

Her 4-year-old son has a name for the man -- and it's not the Christmas Grinch.

"It's the abominable snowman, that is who he reminds me of," said Nikola.

The mom said the stolen present is probably long gone, but it's not too late for Nikola to have exactly what he wanted under the tree.

"Lego is great. There were two left in the United States, they found one and shipped it Federal Express. I think it's coming tonight," Kris said.

The Tsujikawa family says they are planning to install more surveillance cameras around the house in case something similar happens again.

The thief was wearing a black AC/DC cap, a sweatshirt with a zip-up jacket and white sneakers.

There are some other things shoppers can do to protect their packages all year round: If one isn't home during the day, the person should have packages sent to their work address or to a relative's home.

Most shipping services will let you require a signature for delivery and keep tabs on your deliveries by opting to track your packages; that way you'll know when they've been delivered.