Chris Hansen brushes off mayor's KeyArena plan: 'We have the best site, best location' in Sodo
SEATTLE – Investor Chris Hansen said his proposed sports arena in the Sodo district has not been benched after Mayor Ed Murray endorsed the Oak View Group to renovate KeyArena.

He said Seattle just needs to "sit back and be patient," expecting the promises OVG made will fall apart on their own.

"I'll tip my cap to Tim and the Oak View Group if they actually are able to solve the problems that are around there (KeyArena) and get the arena done and on-time and on-budget," he said during a forum hosted by the Seattle City Club on Wednesday night. "I think our job here is to sit back and be patient, see how things transpire over the next few months."




Hansen reiterated his long-standing commitment to bringing the NBA back to Seattle, along with an NHL team. He said they are close, simply a vote away from breaking ground on a Sodo arena.

"We started in 2011, and last I checked we're still waiting for a street vacation," he said. "We have the best site and the best location. I would just hope the council and community would chime in on that fact at the right time."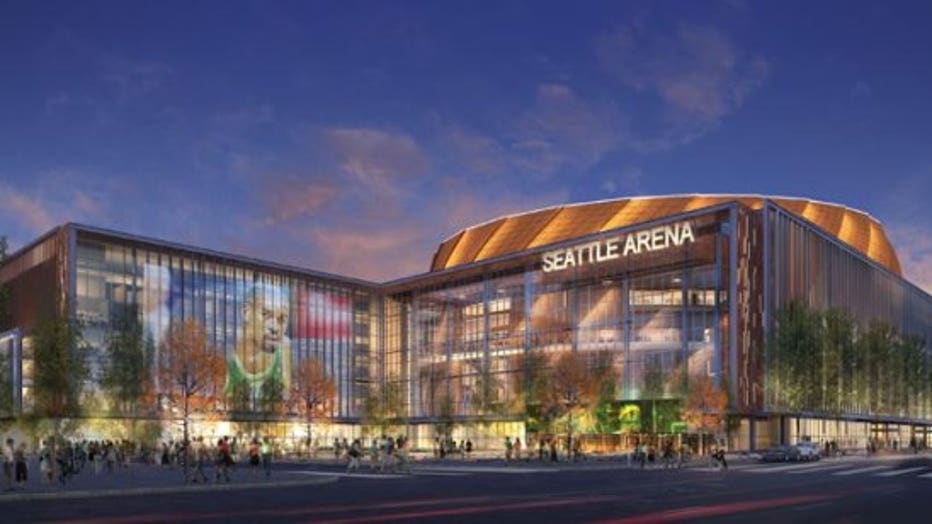 Hansen said Oak View Group's $564 million proposal will most likely be closer to $800 million when all is said and done.

"When we look at what Oak View Group is proposing, at digging down and building a world-class arena and trying to put in 400 (parking) stalls underground, this is going to be a difficult process," he said. "It's not that it's impossible, and it's not that a lot of money can't solve it."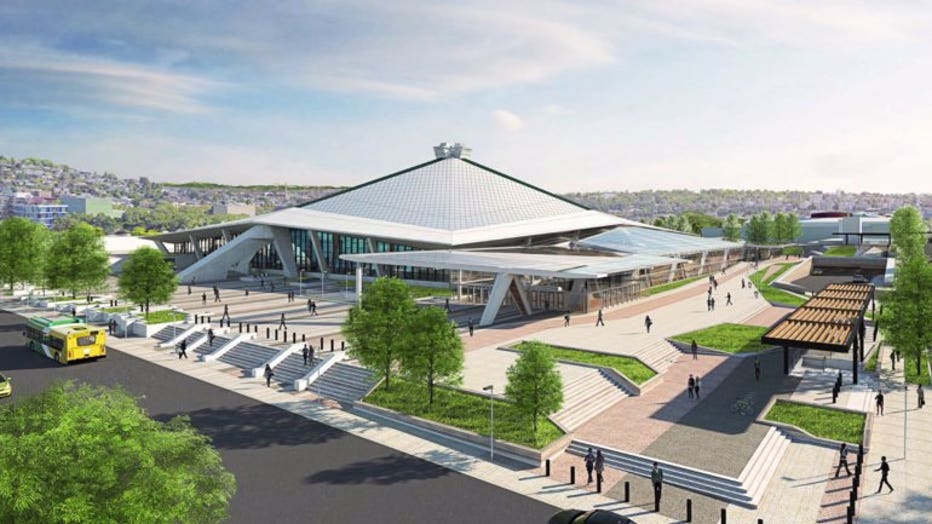 Rendering of Oak View Group's plans for KeyArena in Seattle.


Hours before Hansen made the critical comments, Tim Leiweke, Oak View Group's CEO, countered those claims, saying publicly, "To those that want to go around and spread mistruth about the fact that there is risk to the taxpayers, is completely inaccurate." Leiweke added, while standing next to Murray, "when we sign our agreement in December, Mayor, we will stick to that commitment from day one."

Murray threw his support behind Oak View Group and it's newest partner, Hollywood mega producer Jerry Bruckheimer, on Wednesday afternoon. In a released statement, the mayor called the proposal "the best deal" for Seattle, utilizing one of the city's great landmarks.

Although Hansen criticized Oak View Group's proposal that turns KeyArena into a music and sports venue, Leiweke countered it will be a good thing, considering the NBA may not have a team for Seattle to purchase in the near future. Leiweke, however, did extend an opportunity for Hansen to join them at KeyArena, increasing their odds of gaining an NBA team..

"I`d love for Chris to join us," he said. "That would make life a lot easier for us to go out and get a basketball team potentially. But let me tell you what the commissioner has told us, has told the mayor, has told the media, there`s no NBA expansion coming anytime in the near future. And if this is going to be about NHL, and I think it probably will be, and if the commissioner decides he`s going to do expansion, we have as good an ownership group as we could have possibly put together."

Hansen said he's not against a KeyArena if it brings back the Sonics, "Our goal is to get the NBA and NHL back to Seattle. We would be supportive of any plan that does that," but he also didn't say anything about joining Oak View Group's ranks.