Chip Kelly's decision means Seahawks' Bradley could stay put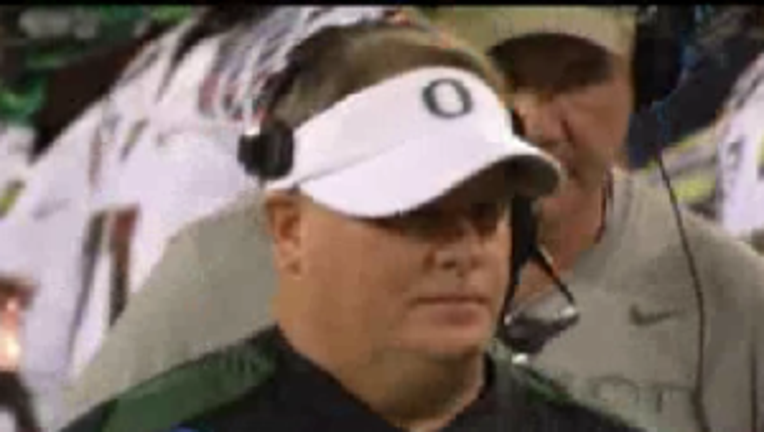 EUGENE, Ore. -- Holding on to some Seahawks assistant coaches got a little easier Wednesday, as a different Pacific Northwest coach headed east.

The Philadelphia Eagles hired former University of Oregon football coach Chip Kelly Wednesday. Kelly, who had coached the University of Oregon to four successful seasons and led the team to a 46-7 record during his tenor, previously said he would return as the head coach of Oregon. But now he's departing for the NFL, leaving a lot of unhappy Oregon Duck fans in his wake.

Seahawks fans, however, breathed a sigh of relief. Popular Seahawks' defensive coordinator Gus Bradley interviewed for the job Tuesday, at the home of Eagles' owner Jeffrey Lurie. Kelly taking the job in Philadelphia means there is one less spot for Bradley to end  up.



Bradley is a popular coach with the Hawks.

"We can be losing by 20 and he will keep us up, he will keep us in it," Seahawks cornerback Richard Sherman said recently. "I think he's great."

Bradley also interviewed with the Jacksonville Jaguars Wednesday. There are just two openings for head coaching jobs in the NFL remaining -- the Arizona Cardinals and the Jacksonville Jaguars.

Seahawks offensive coordinator Darrell Bevell interviewed for the head coaching job in Arizona on Wednesday, and Bradley was going to interview with Jacksonville.