China poultry plant fire kills 119


BEIJING -- A fire ignited by an explosion quickly engulfed a poultry plant in northeastern China on Monday, killing at least 119 workers who were trapped inside behind locked doors.


The fire, perhaps the deadliest ever in China's poultry industry, erupted just past 6 a.m. in Jilin Province's Mishazi township. Authorities said the explosion was caused by leakage in tanks of ammonia, which is used in the poultry industry as a coolant.

At least 54 people were injured in the explosion and subsequent blaze.

Survivors described hearing a loud bang. Then the lights went out, they said, and the factory was engulfed in flames.

Panicked workers were unable to escape, the survivors told Chinese state media, because most of the exits were locked or blocked, forcing them to stampede toward a narrow side door.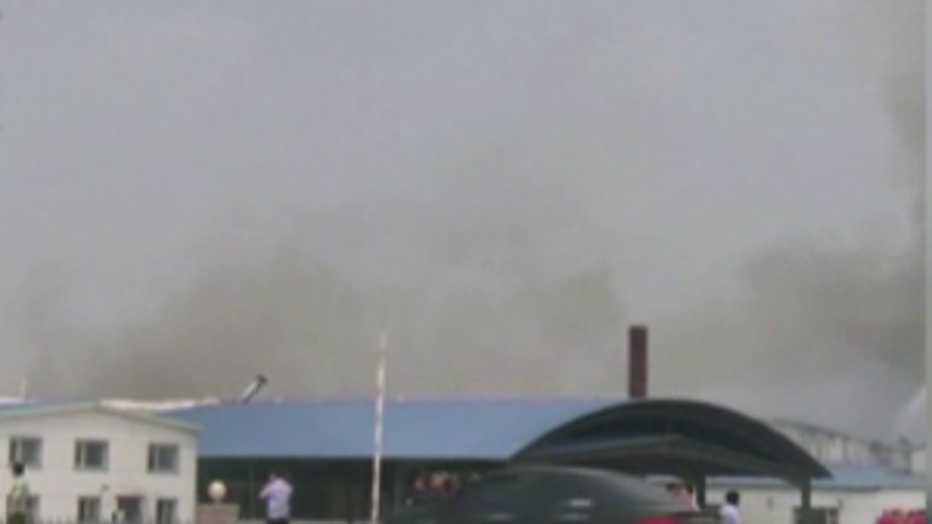 "I knew the fire door was blocked, so I went back toward another part of the factory. Everybody was flooding in the same direction in a stampede. I was lucky to crawl out alive,'' said Guo Yan, a 39-year-old woman who was interviewed by Chinese state media in a hospital in Changchun.

Why there were not more exits is unclear. Whether processing food or making smartphones, Chinese workers often endure conditions more akin to military barracks than factories, with restrictions on their freedom of movement. Guo told the Chinese news service that workers, who made about $325 per month, were "strictly controlled."

The 4-year-old Jilin Baoyuanfeng Poultry Co. has 1,200 employees and an annual output amounting to 67,000 tons of chicken products. About 300 people worked at the plant that burned, and police Monday struggled to keep order as distraught families from nearby villages tried to find relatives missing after the fire.

Ammonia is widely used as a refrigerant in meat packing, poultry and other food-processing industries, and frequently causes accidents when it leaks. But the loss of life in Monday's incident was unusual.

"I've never heard of any accident of this scale," said Huang Ming, an industry expert at Nanjing Agriculture University. "If you are using old equipment, there is a possibility of leakage but not a disaster like this.''

The poultry industry in China is already reeling from lost sales as a result of a new strain of bird flu, H7N9, which has caused 35 deaths in China so far this year. Industry loses are estimated by the Chinese government at $6.5 billion.

From the LA Times