Chilly, sprinkly Presidents' Day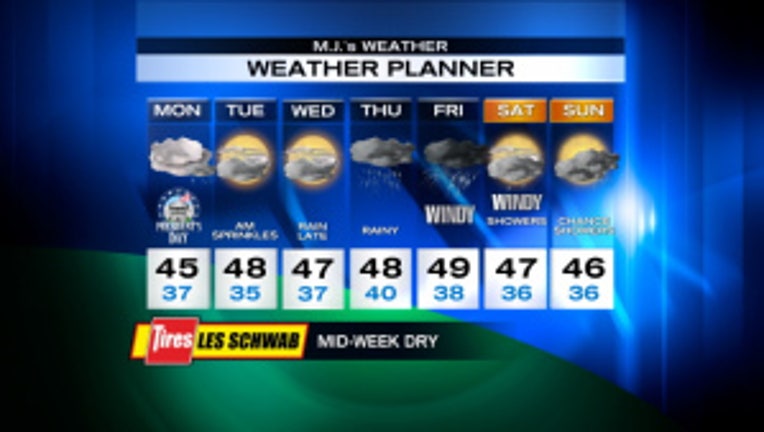 Low pressure offshore is diving to the south of us, but it'll give us a little weather before it pummels California.  Mostly cloudy today with sprinkles at times.  Rain increases late in the day.  Highs will be about 5 degrees below normal -- topping out in the mid 40s.  Rainy tonight into tomorrow morning.  Tuesday afternoon looks partly sunny with highs in the mid-to-upper 40s.  Wednesday looks partly sunny, with highs in the mid-to-upper 40s.  Overnight Wednesday into Thursday, rain picks up and Thursday will be quite wet.  Friday looks rainy and windy, with showers & windy conditions continuing into Saturday.  Sunday looks showery with highs in the mid 40s.

Viewer photos of the day . . .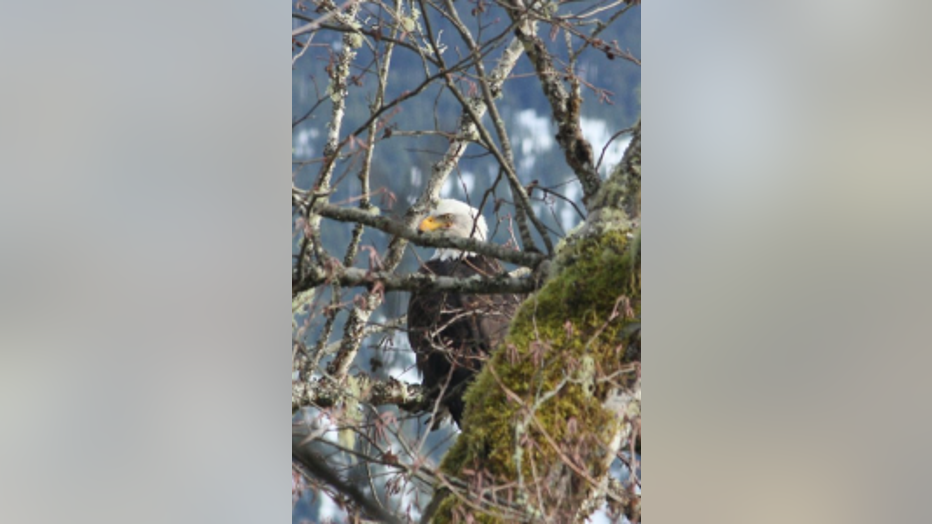 For your Presidents' Day . . . a bald eagle through branches. From Kimmie on Camano Island.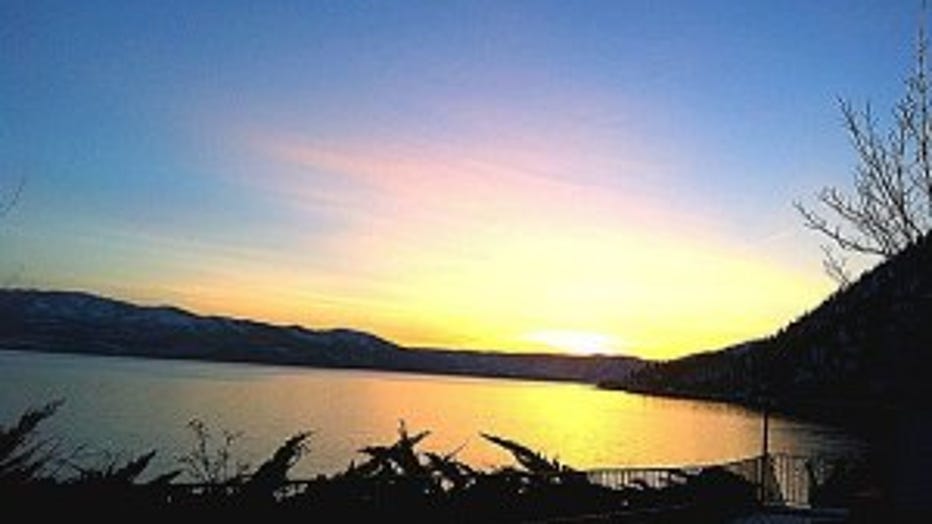 Beautiful sunrise over Lake Chelan. From Gabe.