Chilly, showery, blustery end to winter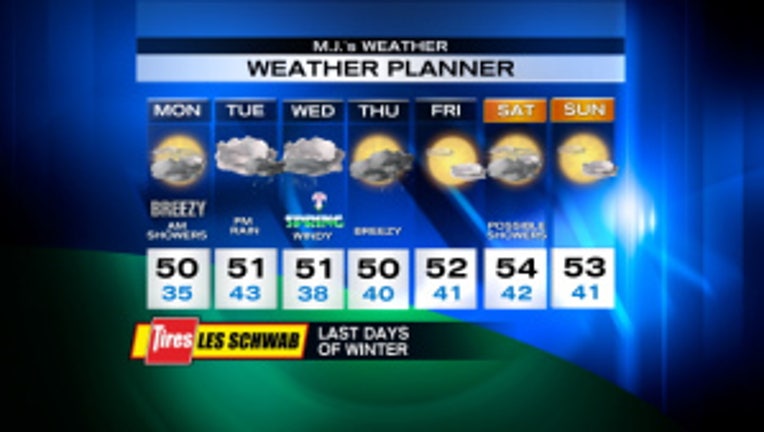 We're starting out with showers this morning, especially in a Puget Sound Convergence Zone in Snohomish & Skagit Counties that is bringing rain and some fairly low elevation snow this morning.  It's breezy through the Central Sound as well.  This afternoon, weak high pressure will dry us up.  It'll be chilly, though, with highs only near 50.  Tomorrow starts out dry, but late in the day, another system comes through with rain, wind & mountain snow.  Spring arrives at 4:02 a.m. on Wednesday, but it won't feel much like spring with rain, wind & temps topping out near 50.  Thursday will be showery & breezy.  Friday through the weekend could be mainly dry, but there is still a chance of showers.  Highs will be closer to normal -- low-to-mid 50s.

Viewers photos of the day . . .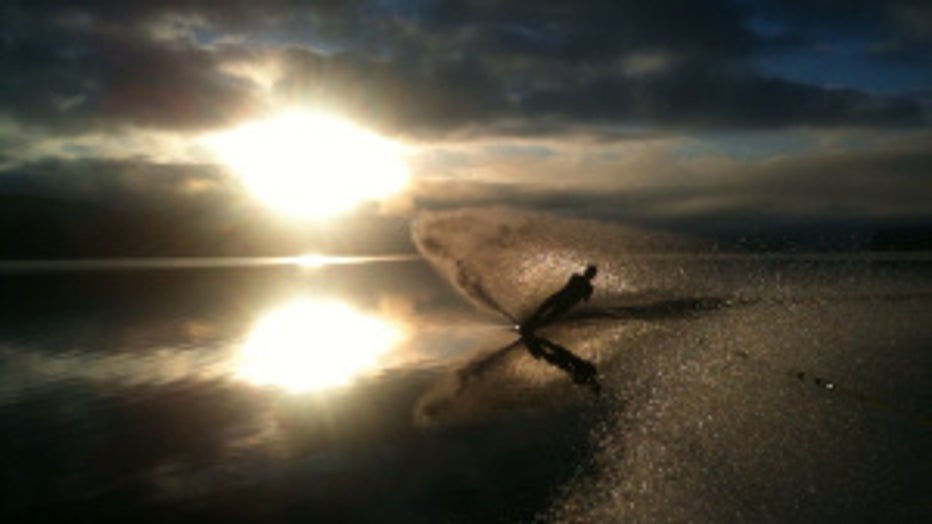 Jim of Bainbridge will waterski any time of year. Here he is in Liberty Bay, Poulsbo.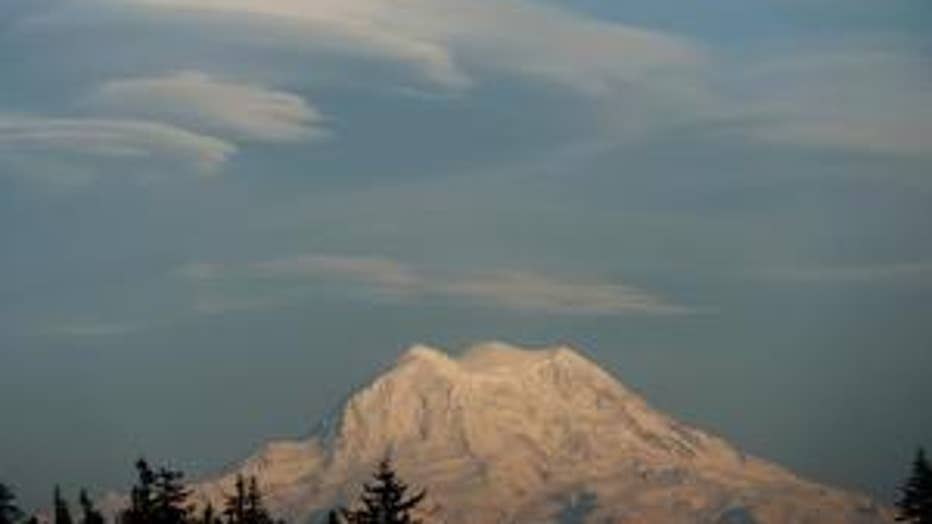 Mt. Rainier with beautiful lenticular clouds above. From Ally in Hawk's Prairie.