Child toy-stealing porch perp: Help ID bicycle-riding package thief caught on camera in Edmonds
EDMONDS, Wash. – A brazen package thief is riding his bike looking for deliveries in Edmonds, and he doesn't care if you're home. He was caught on camera by one homeowner, while he was upstairs.

Edmonds Police said his window of opportunity is so narrow, there's a chance he could be riding his bike behind delivery trucks.

"I guess I was naive, I didn't think there would be a situation to worry about not during peak holiday season," said Scott Ralls.

Ralls said he was shocked to see his delivery one minute, and have it missing the next.

"If we didn't have security video I would have went out to the front porch to check the package and I would've questioned myself, did I see it out there. Was it really there," he said.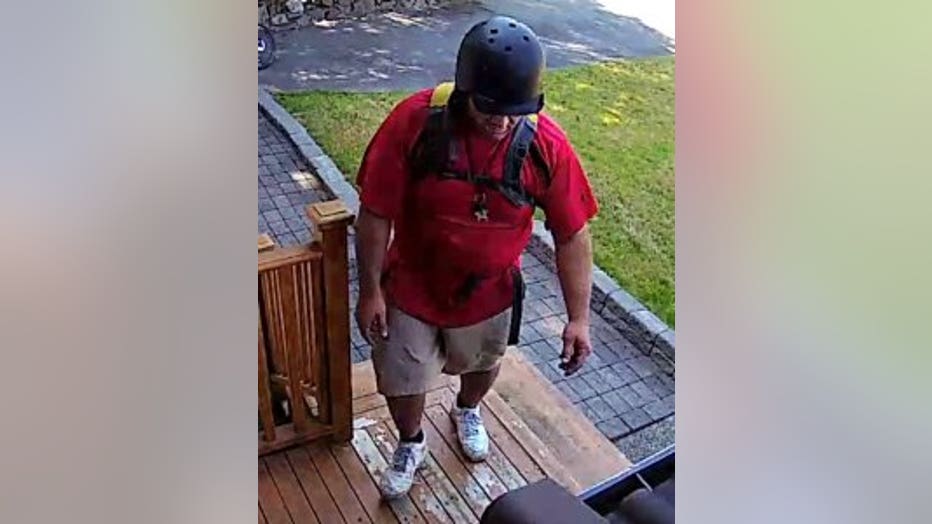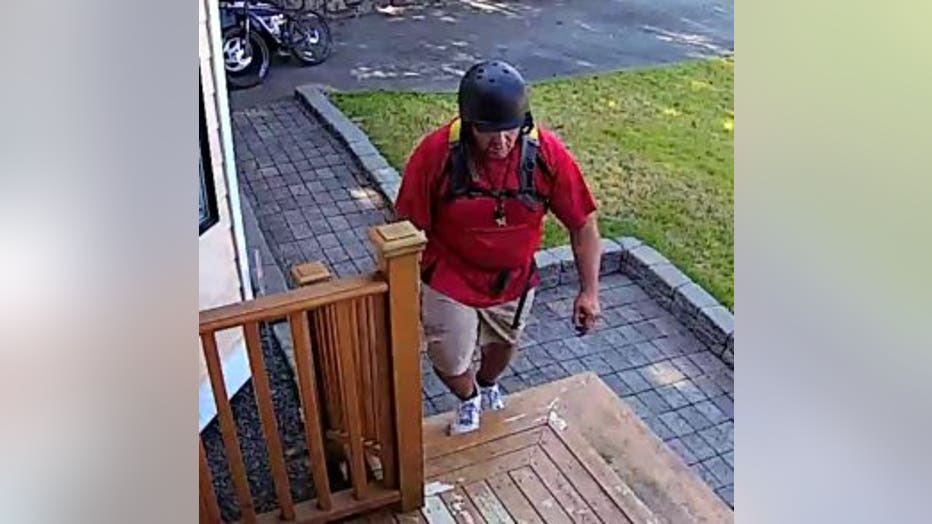 Ralls said he had come home with his two sons just after his package was delivered on July 6. He went inside his Edmonds home, did a few things, and in that short time span, his package was taken.

His doorbell camera shows a man in a red shirt and shorts bike up to his home, and then walk up to his front door taking the Amazon package. The man then takes the package around the side of the house, where he opened the box, discarding the packaging, and taking the goods, before biking off.

"For somebody to walk up to your property like he owns the place and just take things right off your front porch, that shows to me a complete disregard for any law or morality honestly," said Ralls. What's worse, is that the item would hold relatively zero value for an adult, he said. "It was just kid's toys my wife had ordered for our sons," said Ralls.

Edmonds police said they are seeing package thefts on the rise in their city, despite the summer usually being a slow time for the crime. They're not the only ones either, in Seattle mail theft spiked in June of 2017; it had been trending down since 2015, according to reports on their police department's crime dashboard.




"We're seeing package theft on the rise. We'd like to get the word out," said Sergeant Shane Hawley, with Edmonds Police. "We're still seeing it. It's a super easy crime, really easy to get away with."

Ralls said he's surprised the thief didn't care he was home at the time. "You think when you're home, that's when your house is the safest. The fact that we were home when this happened, is very frustrating."

Ralls said it's going to be the last time he lets a criminal take his sons gifts. "We're definitely changing our habits, in fact I have a package being delivered to my office today."

With more video cameras, police said they are capturing more and more of these crimes, but it doesn't mean they are catching the criminals. They said bikers and walkers are the hardest to identify, but also less common.

They encourage homeowners with surveillance cameras to point at least one camera to capture the driveway and street in front of the home. They said having a license plate number and solid description of the vehicle helps them in their investigation more than anything else.

They also encourage home owners to utilize secure package drop off locations or have packages delivered to work.

Anyone with information about this incident or knows the suspect is asked to call Crime Stoppers of Puget Sound at 1-800-222-TIPS or use the P3 Tips App on your phone. You must submit the information to Crime Stoppers to be eligible for a cash reward of up to $1,000.