Child, suspects found after Amber Alert issued for Yakima toddler taken at gunpoint
UPDATE: Amber Alert canceled; suspects and child found. No further details released.


---


YAKIMA, Wash. -- An Amber Alert has been issued for a 1-year-old boy who was last seen Monday night in Yakima.

Investigators say a male suspect broke down the back door, pointed a gun, and took Leonnel Barajas. This happened at 801 Central Avenue in Yakima.




The child is 2 feet tall, 45 lbs, with blond hair and green eyes. He was last seen wearing a maroon shirt with grey sleeves and red and blue checkered pants.

Investigators believe he may be with 24-year-old Jessica Mendoza and 23-year-old Manuel Mendoza. They're believed to be in a silver 2000 Chevrolet Impala with black rims and no hub caps.

If you see them, you are urged to call 911.

This is a developing story and will be updated.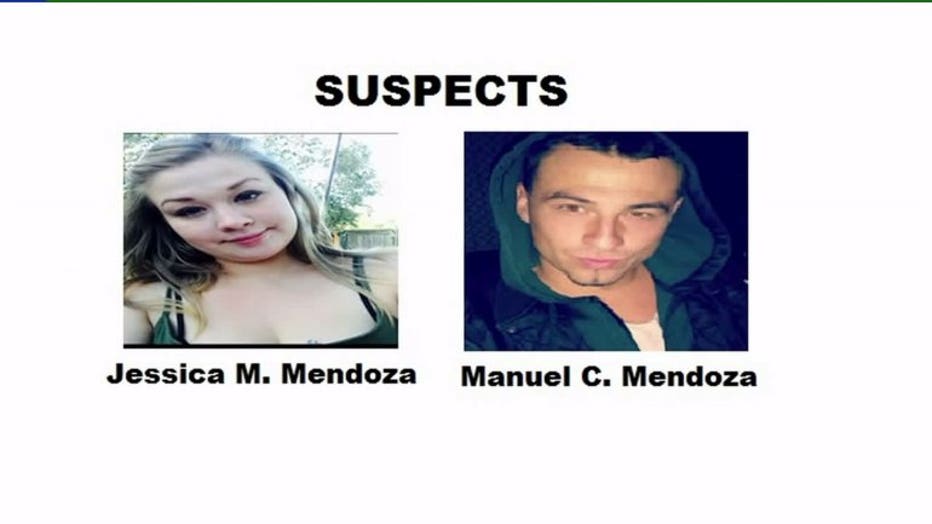 Jessica Mendoza and Manuel Mendoza