Child learns 'lesson' after calling 911 twice from 'grams house'
GIG HARBOR, Wash. --  The Gig Harbor Police Department said a parent came up with "a creative way to teach their child about misuse of 911."

"This letter delivered to GHPD today," the department said in a tweet Tuesday.

Attached to the tweet was this letter: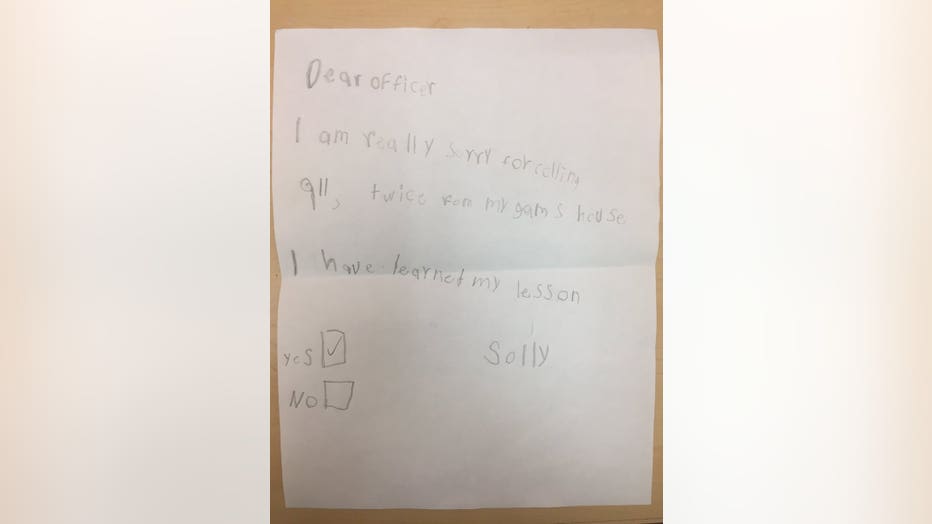 No word on whether police showed up at the child's grandmother's house after the 911 calls.