Chicago congressman's grandson shot, killed during home invasion


CHICAGO (WGN) -- The teenage grandson of Congressman Danny Davis, D-Ill., was shot and killed Friday night  during a home invasion in the Englewood neighborhood.

According to the Chicago Tribune, the 15-year-old was at his home in the 5600 block of South Princeton Ave with his mother and other family members.  Around 7 p.m.  two suspects broke in and began fighting with the teen.

A spokesperson for police told the Tribune one of the suspects pulled a gun and shot the teen in the head.

No suspects are in custody.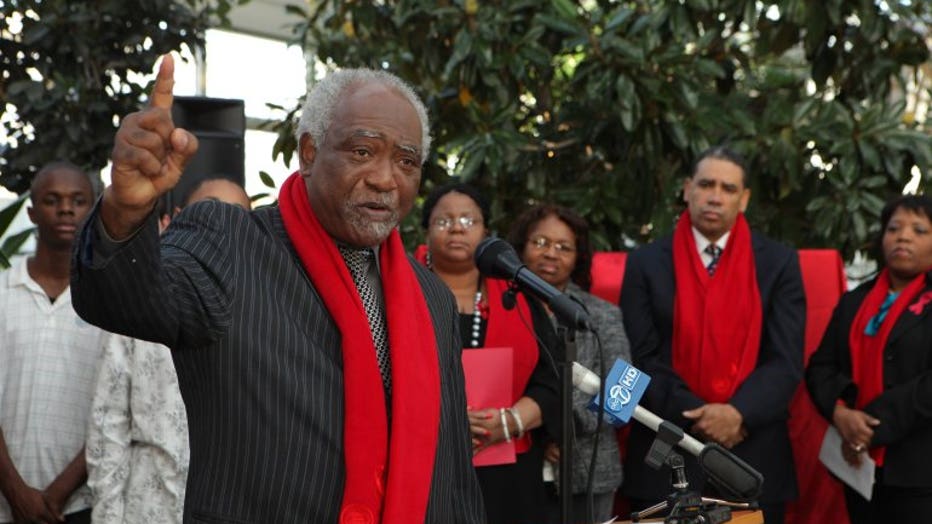 Congressman Danny K. Davis participates in the press conference at Garfield Park Conservatory to raise awareness of AIDS in Africa on World AIDS Day at Garfield Park Conservatory on December 1, 2009 in Chicago, Illinois. (Photo by Barry Brecheisen/Ge