Chemical leak at Port of Olympia forces evacuations for about 3 hours; no injuries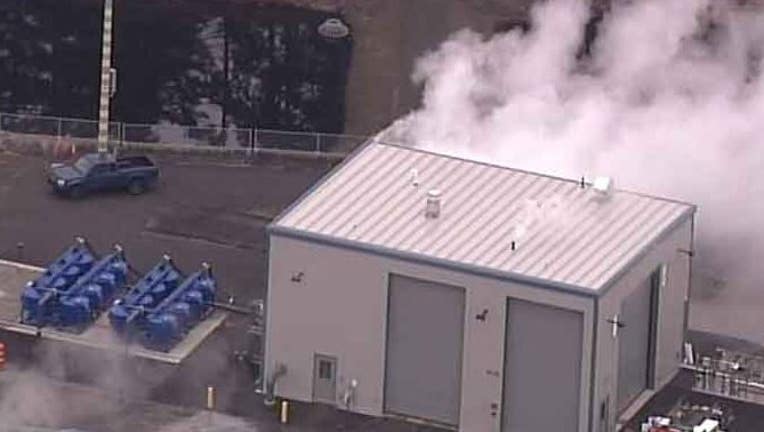 article


OLYMPIA -- A chemical leak at the Port of Olympia forced evacuations of some nearby businesses for about three hours Wednesday.

"At 11:37 this morning, a hydrogen peroxide leak within a storm water treatment containment system at the Port of Olympia today forced the cordoning off of over 20 city blocks," Olympia Deputy Fire Chief Greg Wright said.

"Several businesses were asked to evacuate and another six-to-eight businesses were asked to shelter in place. The Fire Department called for the evacuations within a quarter-mile of the incident as a precaution due to the potential health risks associated with a large Hydrogen Peroxide release. No injuries were reported by citizens or first responders.

"The origin of the leak was a 3,300-gallon chemical storage tank within the storm water treatment system.  The Fire Department worked with the Port of Olympia and the Department of Ecology during the initial stages of the event.  After determining the extent and potential effects of the spill, all evacuated areas were reopened" at about 3 p.m.

"The Department of Ecology will determine the severity of the spill and any adverse impacts to the marine area," Wright said. "There are no drinking water concerns as the results of this spill.  The white vapor seen issuing from the spill and storm water system was water vapor.




Hydrogen Peroxide can be dangerous when inhaled, irritating the nose, throat and lungs. It is also an explosion risk.