Chemical fire at Vancouver's port prompts evacuations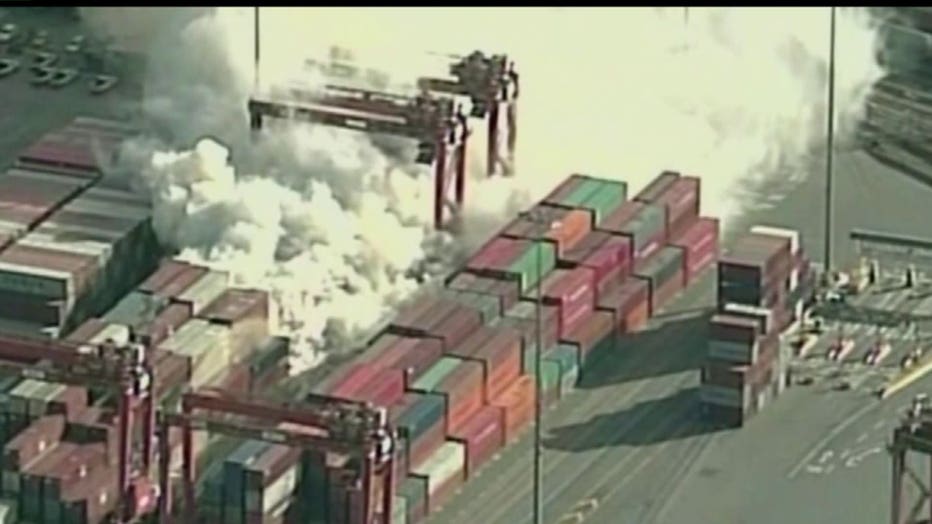 A chemical fire broke out Wednesday at Vancouver's port.


VANCOUVER, British Columbia (AP) — Vancouver health officials are warning people near the city's port to stay indoors due to a fire in a shipping container holding an industrial disinfectant and bleaching agent.

Sections of Vancouver's port were evacuated Wednesday afternoon and nearby streets were shut down.

The city's fire department says at least eight fire trucks and more than two dozen firefighters responded to the fire on the busy downtown waterfront

Vancouver Coastal Health spokesman Gavin Wilson says smoke from the blaze was drifting up Burrard Inlet. The health authority says the fire involved a substance called trichloroisocyanuric acid, which can be harmful if inhaled in large quantities.

Wilson says hospitals have been put on standby to receive people affected by the smoke. By late afternoon, there were no reported injuries.