Charter bus erupts in flames on I-5 in Lynnwood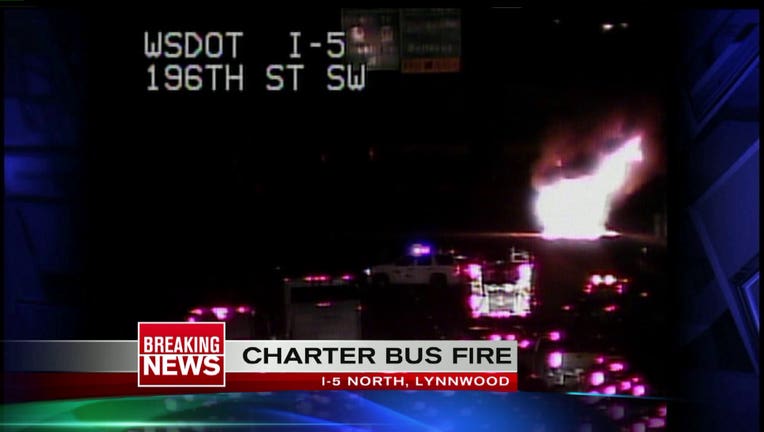 article
LYNNWOOD -- A northbound charter bus on Interstate 5 erupted in flames Tuesday night, but all 21 occupants got out of the vehicle safely, the Washington State Patrol said.

The fire brought northbound I-5 traffic to a halt and, after the blaze was extinguished, led to a large traffic backup on the highway.

The charter bus is operated by a firm out of Ferndale, the State Patrol said.

The cause of the fire was not immediately known.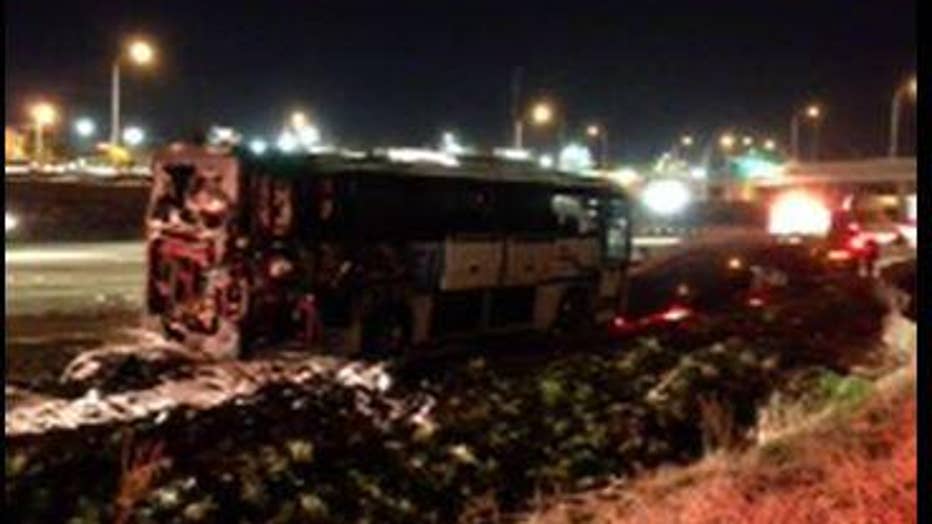 The burned charter bus off I-5 in Lynnwood after the fire was extinguished Tuesday night. (Photo credit: Mark Horner@beyond90second)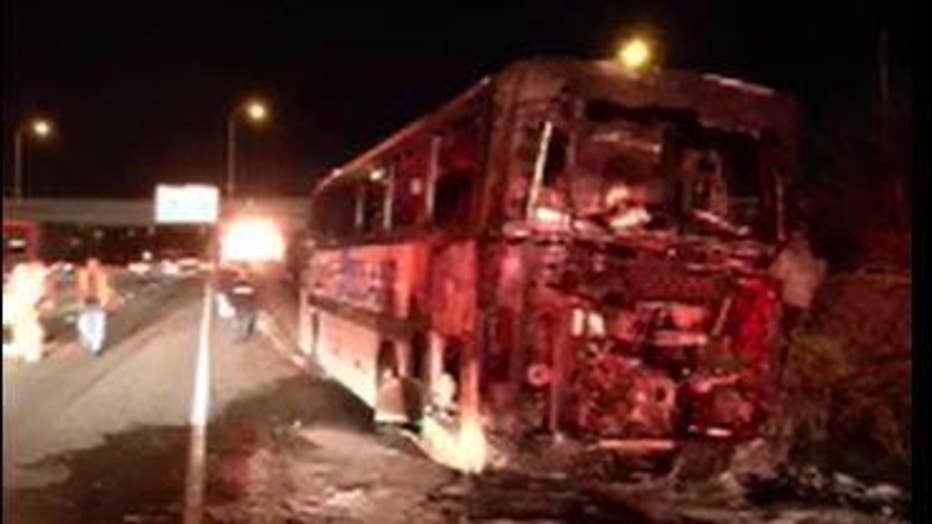 Another scene of the burned bus on I-5 in Lynnwood after the fire was extinguished Tuesday night. (Photo credit: Mark Horner@beyond90second)