Charges expected after bomb scare at Puyallup hospital
PUYALLUP, Wash. -- Two men are expected to face charges after an explosion early Sunday morning, prompting a response from the hazardous device squad and ATF officials.

Puyallup Police Capt. Scott Engle says the men sought treatment about 4 a.m. at Good Samaritan Hospital. Their injuries were consistent with a bomb explosion.

A 18-year-old had extensive injuries to his hand and was transported to Harborview Medical Center. The second person was treated at Good Samaritan Hospital for internal injuries consistent with being close to an explosive device.

He will be booked into Pierce County Jail, Engle said.

Good Samaritan Hospital was partially evacuated because authorities believed the truck the men drove to the hospital might have contained an explosive device.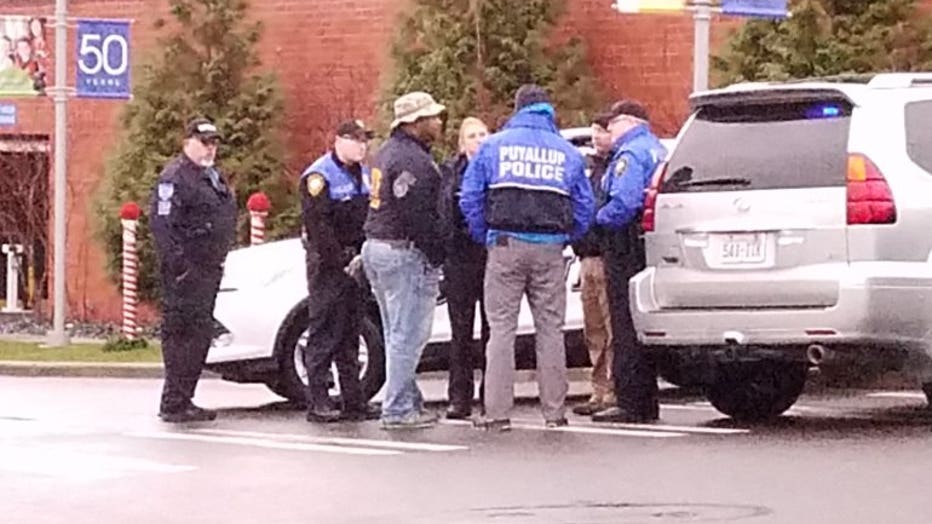 Engle said authorities did find suspicious materials in the truck parked very close to the main entrance to the hospital.

Pierce County Sheriff's Department Hazardous Device Squad and ATF officials investigated and cleared the truck, which was also damaged by an explosion.

A law enforcement source later said the device found in the truck was consistent with the makeup of a sparkler bomb.

No one was hurt during the investigation.

Engle said both men are known to Puyallup Police.