Charge: Owner of popular restaurant knowingly bought boosted booze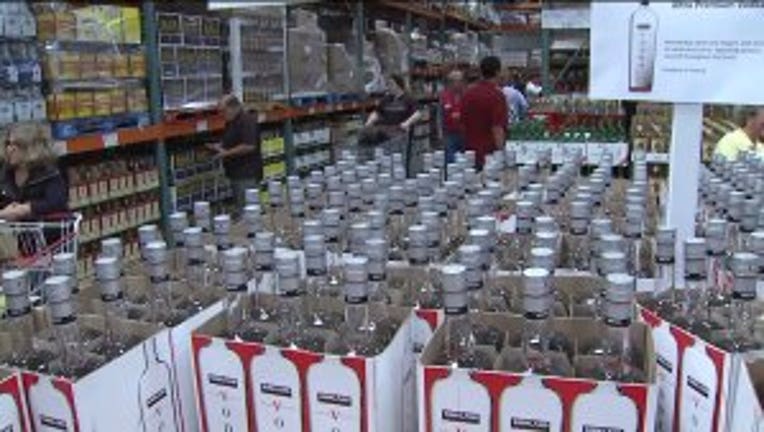 article
SEATTLE -- The owner of a popular West Seattle Mexican restaurant allegedly admitted to police that he knowingly bought liquor bottles from criminals who would boost the bottles from Puget Sound grocery stores.

According to the King County Prosecutor's Office, Edurardo Morales-Cardenas, the owner of the Puerto Vallarta Restaurant at 4727 California Ave. SW, bought liquor bottles from four or five individuals out of his garage during the past year.

Morales-Cardenas also purchased liquor from an undercover police officer, allegedly asking the officer how he managed to steal Crown Royal whiskey because it was typically "locked up at stores," court documents show.

Morales-Cardenas is charged in King County Court with trafficking in stolen property and organized retail theft. He owns multiple restaurants around the Puget Sound. He also allegedly told investigators he knew the liquor he was buying hot, but that he didn't use the booze in his stores. Instead, he would resell the bottles to other restaurant owners.

Four other suspects -- all with extensive criminal histories that include burglary, robbery and misdemeanor charges --  were charged with trafficking in stolen property in the alleged theft ring. The four suspects traveled around to area grocery stores, including a Safeway in Kirkland and an Everett Costco, allegedly filling bags with as many as 30 liquor bottles and running out of the stores. They would then drive to Morales-Cardenes' house, where he would buy the liquor for about half of its retail value.

Police uncovered the scheme after placing a tracking device on one of the suspects' cars.

The four suspects were arrested earlier this year and have been charged in King County Superior Court for trafficking in stolen property.