Changemakers: Puyallup couple turns food bank into place for hope


PUYALLUP, Wash. --Jennifer and Joceley Silveira are on a mission, as they put it, to "offer real help, to real people, with real needs."

They've turned their small nonprofit organization, the Angel One Foundation, into a force, feeding 25,000 people per year.

Every Friday from 3 to 5 p.m. at Meridian Habitat Park in Puyallup, the couple and their dedicated volunteers host a mobile food bank. They also hold clothing drives, back-to-school drives, and holiday events.

Their goal: to help struggling families get back on their feet.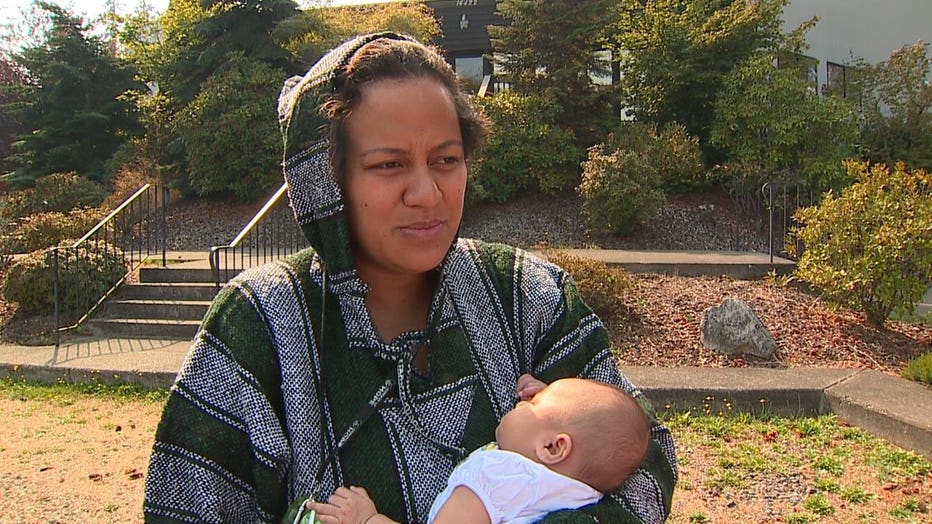 Lena Peni attends Angel One Foundation food bank with three young daughters.


Leni Peni has been coming here for about a year. On this Friday, she has a newborn in her arms. Her 3- and 5-year-old daughters are by her side. Peni is going to school. She said it's hard to make ends meet, so once a month, she visits the food bank in Puyallup.

"It means a lot," said Peni. "You know where to go when you need the support. It provides a lot for our family."

It's personal

The Silveiras have a few reasons for doing this work.

Jennifer hit a rough patch as a young adult. She says she lost everything.

"I actually had to go to a food bank," recalled Silveira. "And I was a real person, and I had a real need, and I needed real help from somebody."

Ever since, she's known she wanted to help others. So she and her husband, who she met in Brazil, are carrying on her parents' legacy.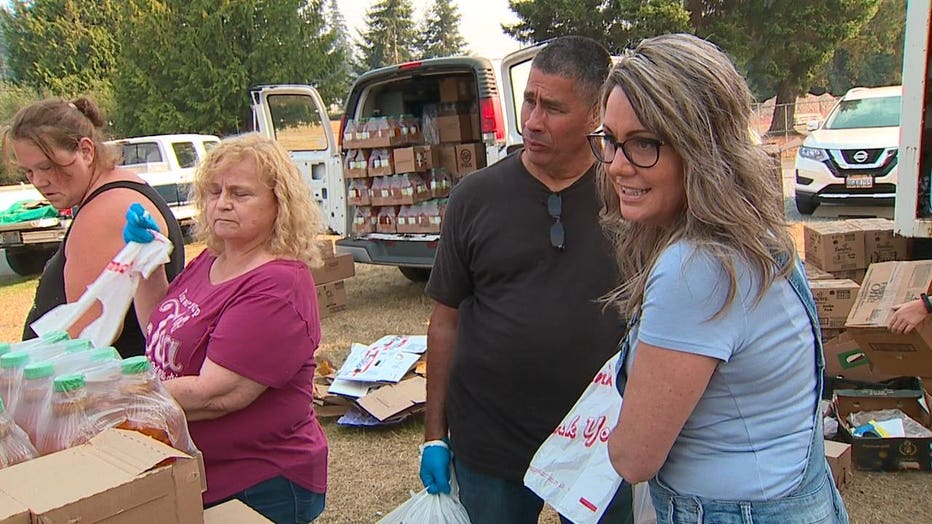 Jennifer Silveira grew up in Puyallup. Now she runs the Angel One Foundation with her husband. It fed 25,000 last year.


In 1998, Jennifer's father and mother, Lloyd and Jean Duckworth, launched the Angel One Foundation. She says it was a way for them to help more people, something they had been doing her whole life.

"If someone came to our house and they had a need, my mom would clean out the cupboards," Silveira said about her childhood. "She would put food in the bags and send them off with food."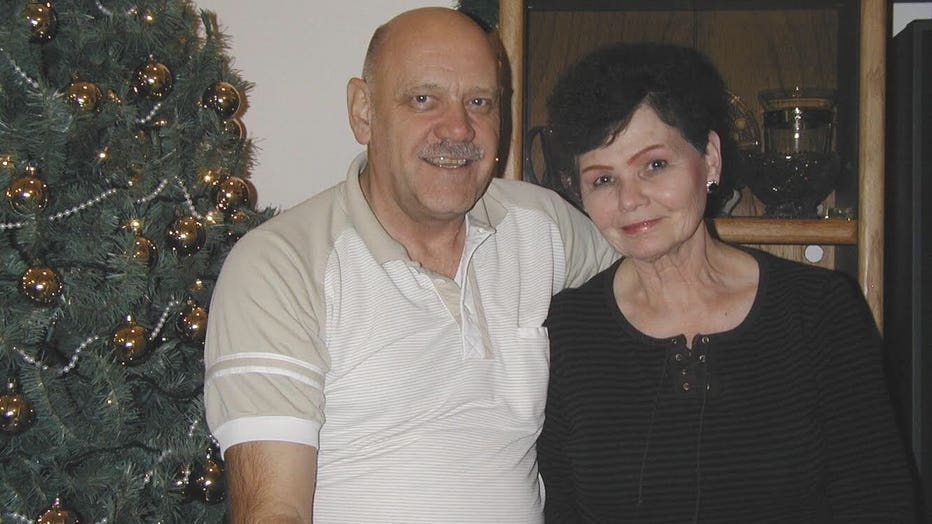 Photo of Lloyd and Jean Duckworth, founders of Angel One Foundation
Making connections, giving hope

Since 2011, Jennifer and Joceley have been focused on giving a "hand up," not a "hand out." To do that, they don't want to just give out free food, but truly invest in people.

"It's not hard to give food," said Joceley. "But to give hope, you need an extra step. You need to connect with the person."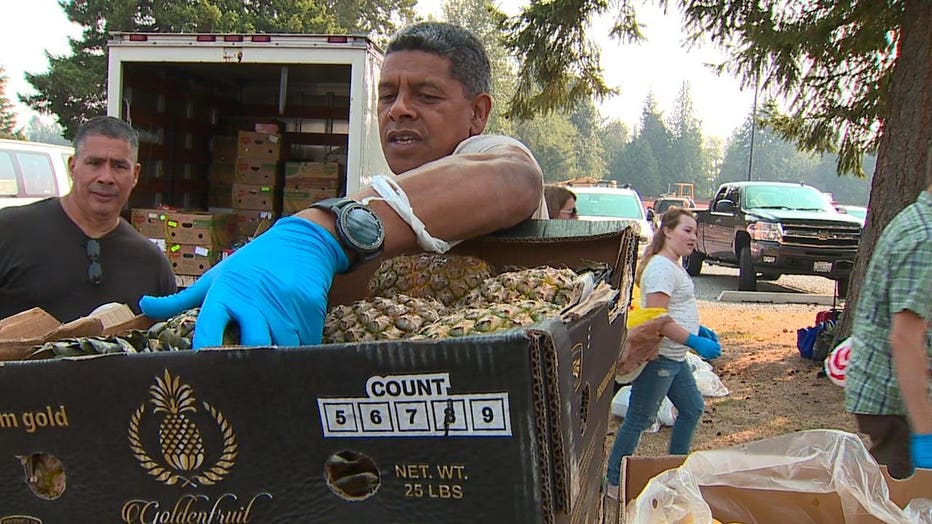 Joceley Silveira fills bags of food for person visiting food bank.


Every person in line at the food bank is greeted, often with a hug. Volunteers walk down the line of picnic tables, filling bags with donated food, engaging in conversation. The volunteers then carry the bags of food to people's cars and offer prayers.

The Silveiras say volunteers are the backbone of the organization.

Jeanne Munson has been coming with her two children to help out for the last four years.

"There are lots of places to give back," said Munson. "For us, this is our place."

The effort just keeps growing. Back in 2011, the food bank supplied 13 families per week. Now at three locations in Puyallup, Graham, and Federal Way, the Angel One Foundation feeds 25,000 people.

Next up for the Silveira's and the Angel One Foundation is leasing space in Puyallup, so they can provide more services to more people.

Jennifer and Joceley say they see the positive impacts.

"Helping one person at a time will change the world. It will change our community," said Jennifer.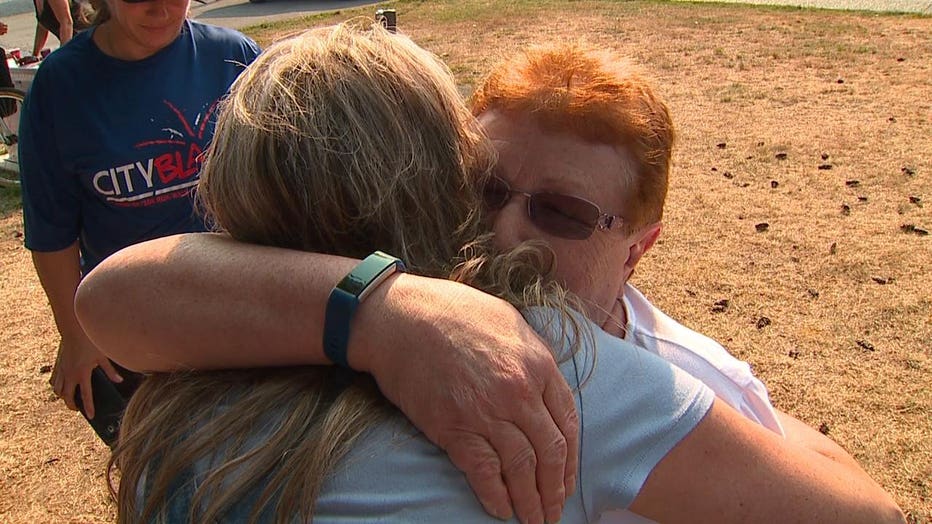 Jennifer Silveira hugs person visiting food bank.


So we honor Jennifer and Joceley Silveira and the Angel One Foundation as Changemakers in our community.

If you would like honor someone making a difference in your city or town, click: Nominate a Changemaker