Changemaker: Special Olympics Chairman Tim Shriver is a 'soldier in the inclusion revolution'


SEATTLE -- The Special Olympics are about much more than sports.

That's the message Dr. Tim Shriver wants the world to know as the USA Games are nearing a close this week in Seattle.

"People use to say, 'It's so nice that you do Special Olympics,'" he said. "I don't do this 'cause it's nice. I do this because it's life changing. I do it because it's urgent. I do it because it's important to the world."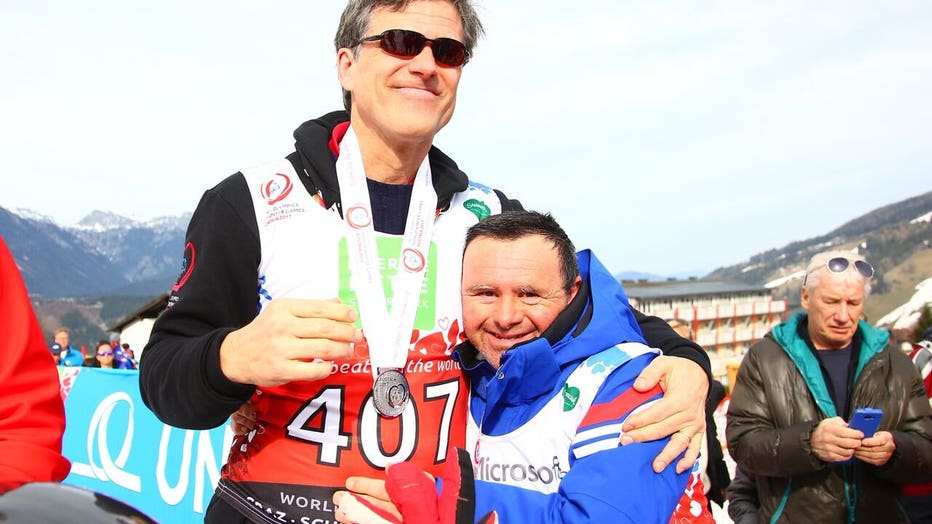 (Photo courtesy: Special Olympics International)


Born to the politically-minded and socially-conscious, Shriver took over as CEO of the Special Olympics 22 years ago at the age of 36.

His father, Sargent Shriver, created the Peace Corps under the direction of President John F. Kennedy and was a Democratic candidate for vice president in 1972.

His mother, Eunice, was a Kennedy. The sister of one president and two others who ran for the office, Eunice founded Special Olympics as a camp in the backyard of their family home in Maryland.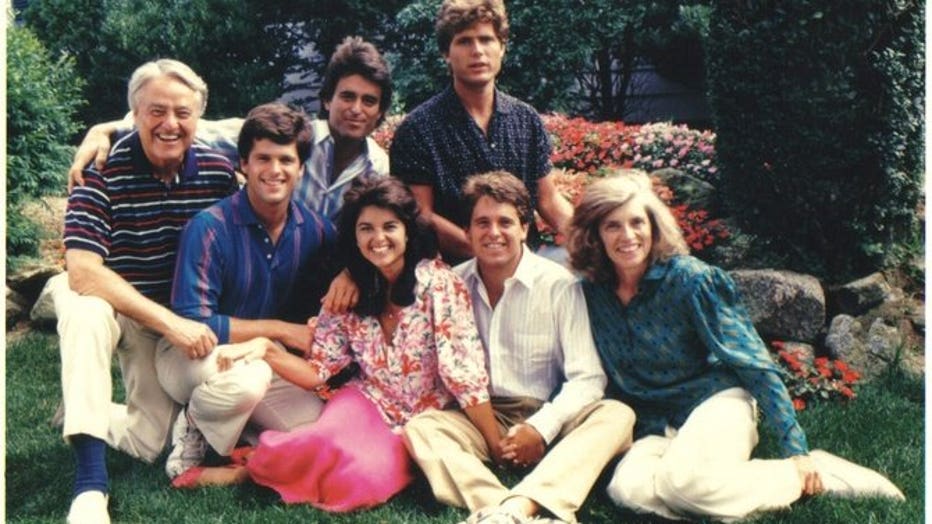 "I think my parents had high expectations," he said. "Sometimes I think they were a little too high, but at the end of the day, what they said to all of us … was aim really, really, high and wherever you land will be OK."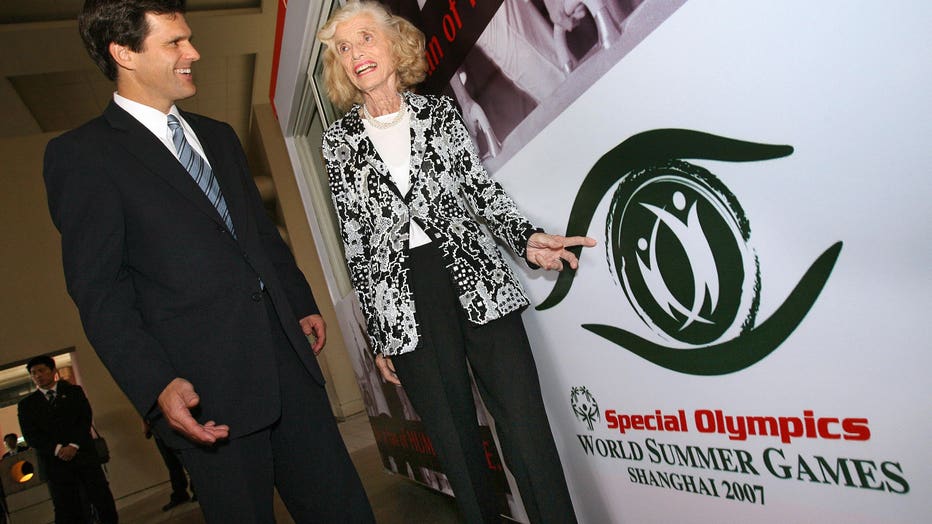 Chairman of the Special Olympics, Timothy P. Shriver (L), and his mother Eunice Kennedy Shriver, who is the founder of the event, smile as they view a promotional poster before the opening ceremony of the Special Olympics World Summer Games in Shangh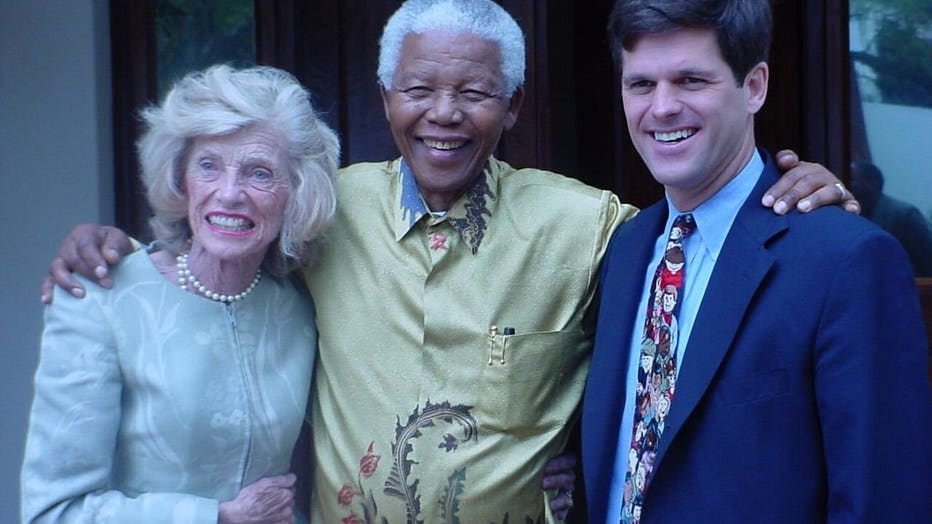 Eunice Kennedy Shriver, President of South Africa Nelson Mandela, and Tim Shriver in 2002.
(Photo courtesy: Special Olympics International)

After a lifetime dedicated to carrying on the work started by his mother, what Tim Shriver has become is the Special Olympics' most visible cheerleader, champion and global ambassador.

Now, ushering in the 50-year anniversary of the organization, the USA Games are broadcast on national television and Special Olympics offers programs in 170 countries.

But Shriver says there's more to do.

"We have children with intellectual disabilities going to public schools, but they tend to be very socially isolated," he said. "We have people with intellectual disabilities but they tend to be unemployed. We have people with intellectual disabilities getting health care, but they tend to get worse health care, less health care."

All reasons it's so important that Special Olympics keeps spreading around the globe, Shriver said.

"This is the long journey, to open up people's hearts to the giftedness of every human being," he said. "No exceptions."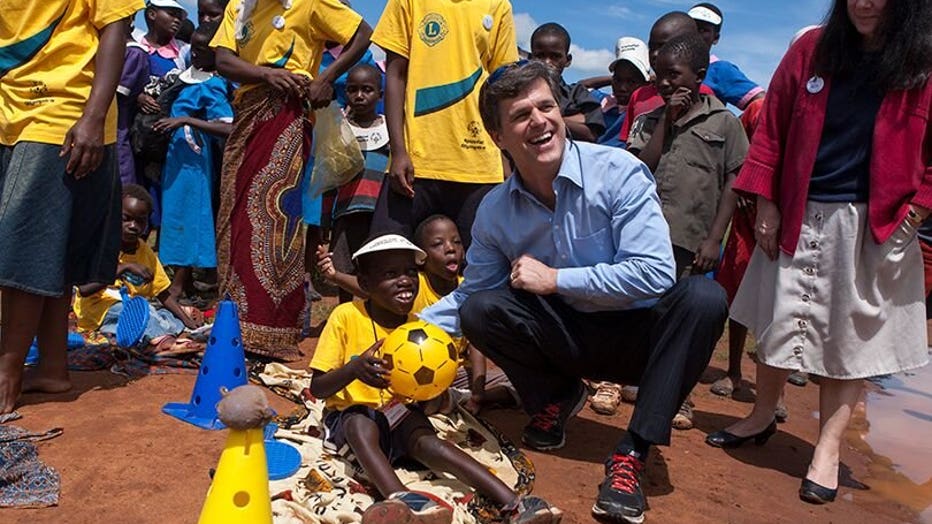 (Photo courtesy: Special Olympics International)


A journey that begins with human connections.

"The problem is not the disability," he said. "The problem is the human predisposition to exclude."

Something Shriver is determined to change. He's pushing for all public schools to add Special Olympics unified sports teams, made up of athletes with disabilities and those without. He says that way children will learn about the advantages of inclusion.

"We want to imagine a more unified, a more inclusive, a more just world," he said.

For all his work with Special Olympics and his advocacy for children with disabilities, Q13 News honors Shriver as a true Changemaker.

If you would like to nominate a someone: click here to Nominate a changemaker

The full Tim Shriver interview: