Changemaker: Seattle woman helps lead effort, providing solutions for those with dementia


SEATTLE -- We want to highlight a solution to help people living with dementia and their families. It's a lot of people. In the state of Washington, more than 100,000 people live with Alzheimer's disease or other dementias.

There's a local group ready to help, thanks in part, to one woman who had a vision.

It's called Momentia--a grassroots movement empowering people with memory loss and their loved ones to remain connected and active in their community.

Changemaker Marigrace Becker, who works at the Memory and Brain Wellness Center at the University of Washington, came up with the idea in 2013.

The impacts of engagement

"It capitalizes on the strengths of people with dementia," says Becker. "Having these opportunities to stay connected and stay engaged in things that bring you joy and meaning is so important."

Activities range from walks and animal talks at the Woodland Park Zoo, to painting classes at Seattle Parks, to improv at the Taproot Theatre in Seattle's Greenwood neighborhood.

We witnessed the improv in action. It's a room filled with laughter, smiles, and connections.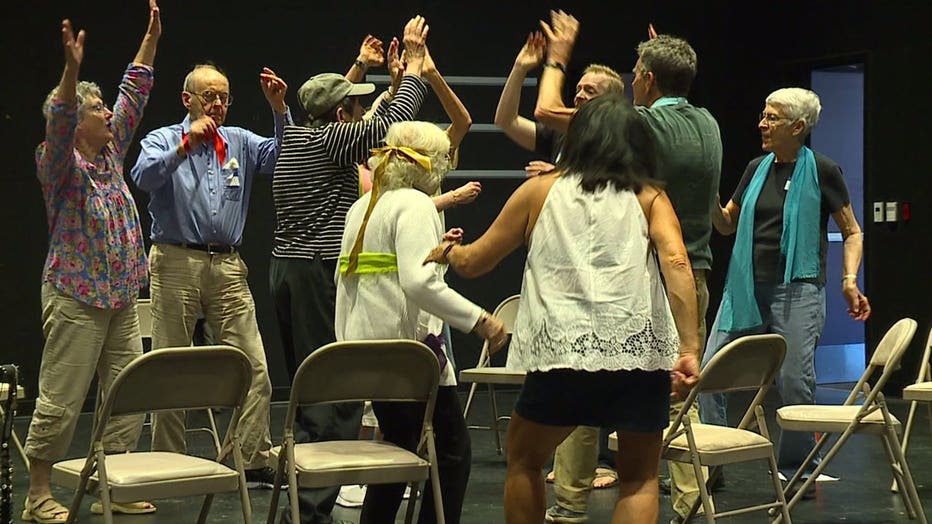 Improv class at the Taproot Theatre in Seattle's Greenwood neighborhood, for people with memory loss and their care partners. It's part of the Momentia program.


Sixty-six-year-old father, husband and onetime real-estate professional Kirk Griswold attends the improv classes and other Momentia events. He's determined to not let his memory loss ... win.

"It doesn`t mean you can't still enjoy life and be satisfied with what you have," says Griswold.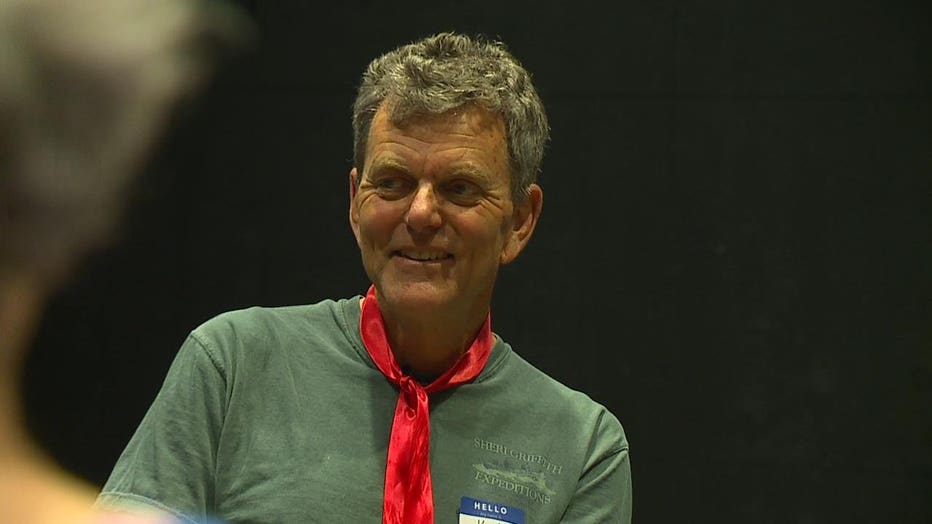 Photo of Kirk Griswold. A 66-year-old father, husband, and former real estate professional from Seattle who lives with memory loss. Seen here attending improv class.


Mike Mercer, who also lives with early memory loss, looks forward to the improv class. For him it's about laughing and spending time with friends, who also understand his challenges.

"Being able to do something other than sitting in your chair and watching TV," says Mercer with a smile.  "I really enjoy being with people."

Instructor Rob Martin has taught improv to kids for years. He says this class for those with memory loss and their care partners is totally different.

"There's a lot of work that goes on, for them, getting through their day," Martin says.  "And here (in the improv class), none of that matters."

Becker approached the co-founder of the Taproot Theatre, Pam Nolte, about hosting the improv class. Nolte had a very personal reason for getting involved. Her mother, who died at the age of 73, had Alzheimer's disease.

Nolte wishes this program would have been around when her mother was alive.

"If I had been able to step in there and play with my mom," Nolte says, "that would have been something extraordinary for my mom, but also for me as the child in the mix."

Changing Perceptions

Part of Momentia includes changing perceptions of those with memory loss.

The Gathering Place, an enrichment program for people living with early stage memory loss hosted by the Greenwood Senior Center, created a short documentary film and portrait series called "Living with Memory Loss: In Our Own Words."

The people in these photographs were asked the question: "What do you want the world to know about your experience living with memory loss?"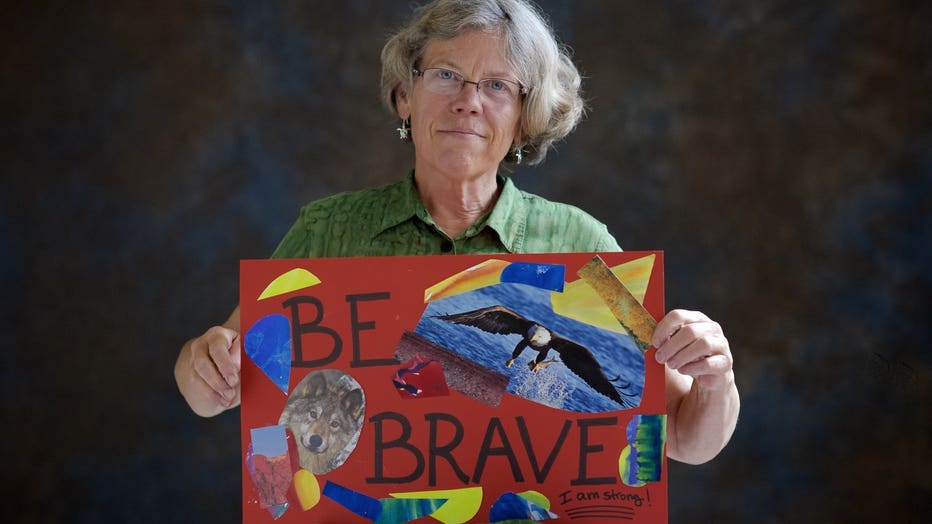 "What We Want the World to Know."This is part of a portrait series from The Gathering Place at the Greenwood Senior Center in Seattle. Photos by Jim Carey.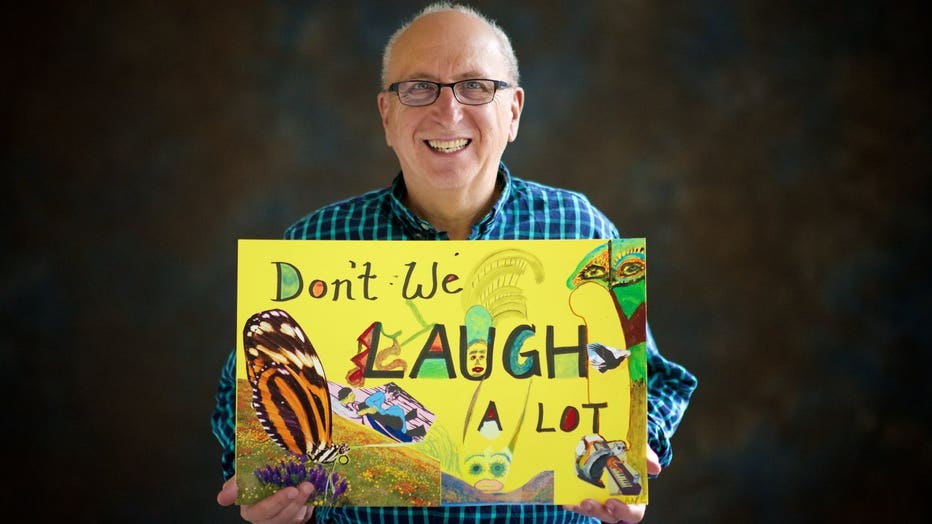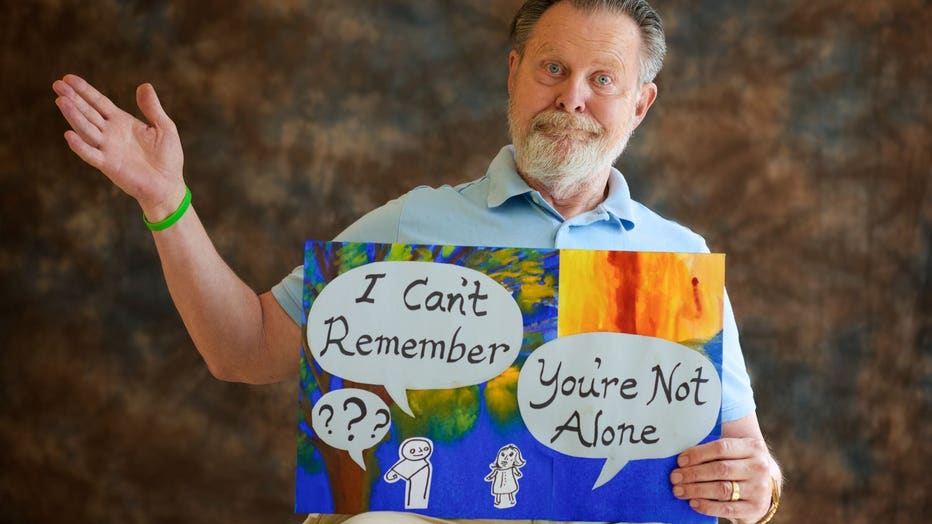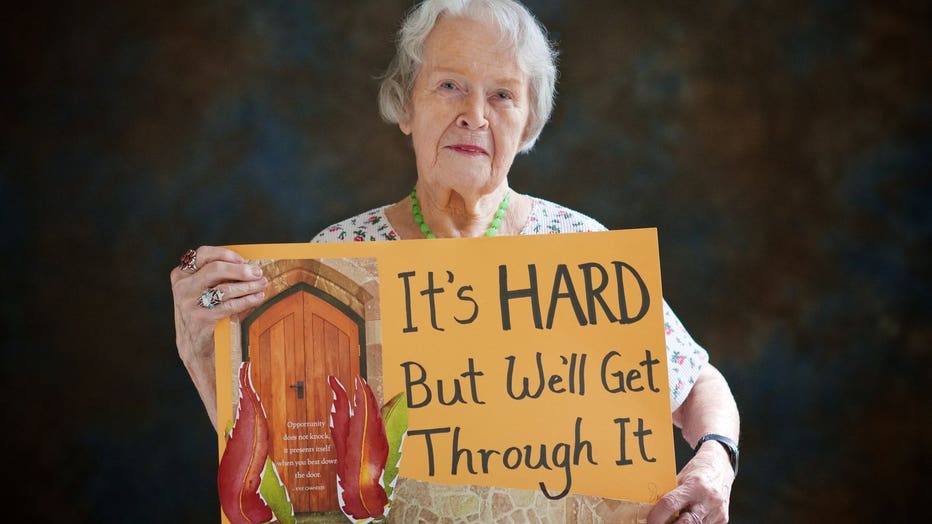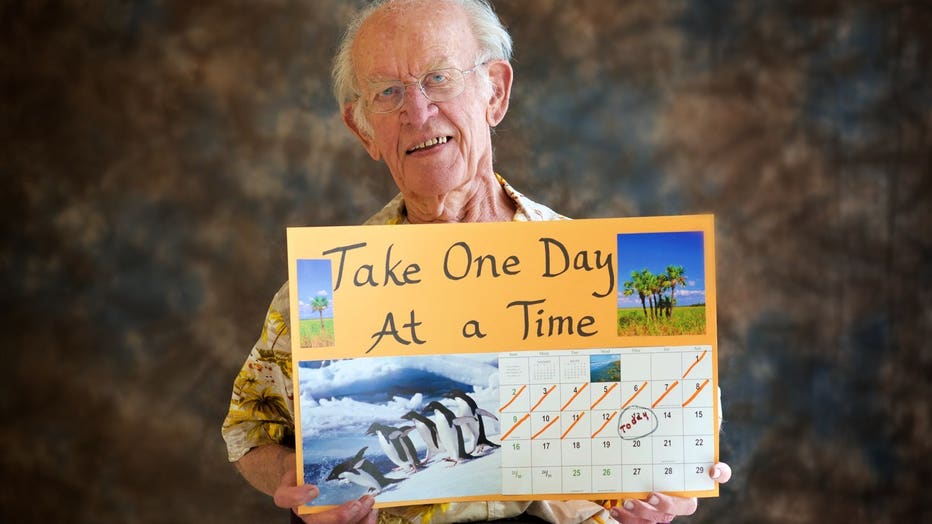 Social Worker and Director of our Memory Loss Programs at the Senior Center, Carin Mack, says it's time get rid of the stigma around being diagnosed with memory loss.

"They want people to know there's a lot of joy left and quality of life," says Mack.

Our changemaker, Marigrace Becker, says when it comes to Momentia, they're just getting started.

"There's still so much more to do," says Becker. "And it has to do with spreading the good that's already here."

If you'd like to launch a Momentia activity, go to momentiaseattle.org

If you'd like to nominate a Changemaker click: Nominate a Changemaker