Changemaker: Ray Deck and Skookum Kids work to revolutionize child welfare


BELLINGHAM, Wash. -- Fixing the foster care system could be the key to fixing our homelessness problem as well. That's the type of global optimism Ray Deck brings to the office in Bellingham.

"Foster care is, in my opinion, long-term homelessness prevention," he said. "Bellingham and Seattle have a homelessness crisis today because we didn't fix a foster care crisis 20 years ago."

Deck, 31, left the software business following a conversation with a social worker a few years ago. First he became a foster parent, then he set out to radically transform the system with his nonprofit Skookum Kids.

"If Skookum is successful," he said, "Twenty years from today, there will not be a homelessness crisis in Bellingham."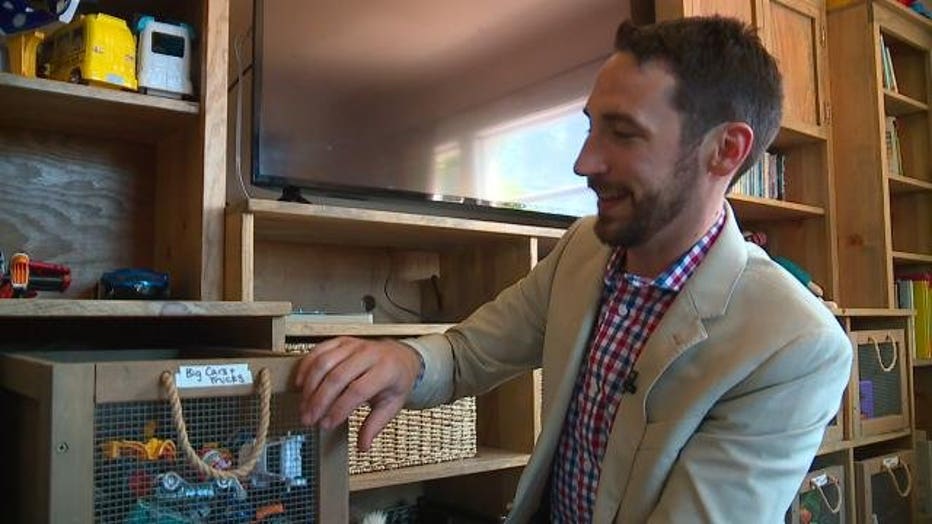 Directing Founder of Skookum Kids Ray Deck III shows off some of the toys kids play with at Skookum House, a safe and loving place for children entering the foster care system


To start solving the foster care crisis, Deck realized he needed to provide children entering the system a safe and secure place to stay for the first 72 hours, before the courts decide where they go next.

With the help of a local church and assistance from anyone else willing to pitch in, he and an army of volunteers turned an old home in Bellingham into Skookum House, a place for children new to foster care.

"The youngest we ever had was 3 days old," he said. "Oldest we ever had was 17-and-a-half (years old). So we get the whole spectrum."

The house is more than a welcoming and caring place, Deck said. It is also designed to allow kids to play, have fun and just be themselves.

"What was needed was a place where kids could come spend their first approximately week in foster care," he said. "Stabilize, and remember what it was like to be a kid again."

Volunteer June Fraser Thistle sees the importance the house provides firsthand. Affectionately known as "Grandma June," she and others try to ease the transition for the kids, who often arrive without any belongings.

"A lot the kids arrive, just kind of in shock," she said. "'How could this possibly have happened?' Then they find out that they're going to have fun."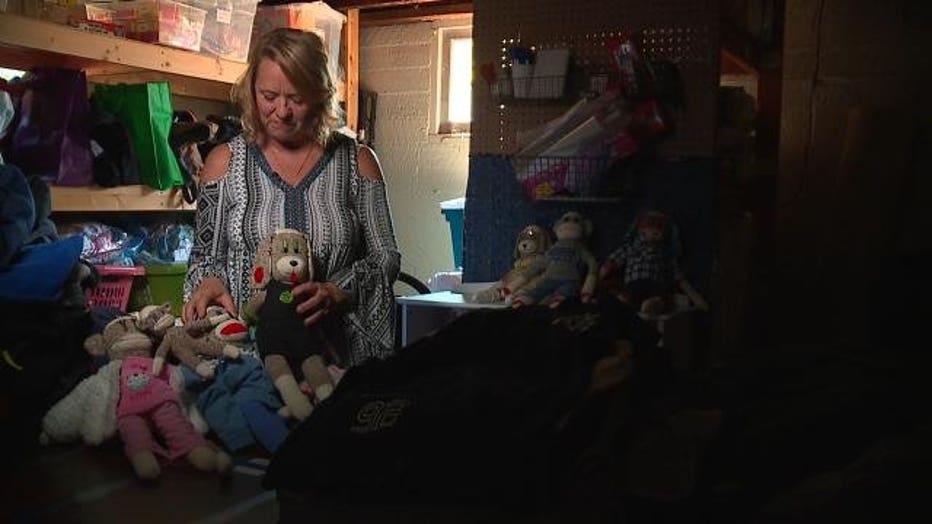 Volunteer June Fraser Thistle makes sock monkeys for foster children to keep when leaving Skookum Kids. It often is one of the only belongings they keep long-term.


It's a transformation Deck sees as well.

"With just a few days of calm, the space and time they need to begin healing, their personality starts to blossom," he said. "And you say, 'Oh there, there's the kid underneath all of that pain,' and those are my favorite days."

The MacSwan family became foster parents through Skookum Kids. They have three biological children under the age of 6. Still, they signed up to foster up to three more.

They've found the importance of offering love, unconditionally.

"The kids don't need a super mom and super dad, you know the best parents," Scott MacSwan said. "They need parents who are willing to do life with them and love them and take care of them. And I think if there's a lot more people who were able to look inside themselves, they'd be able to do that."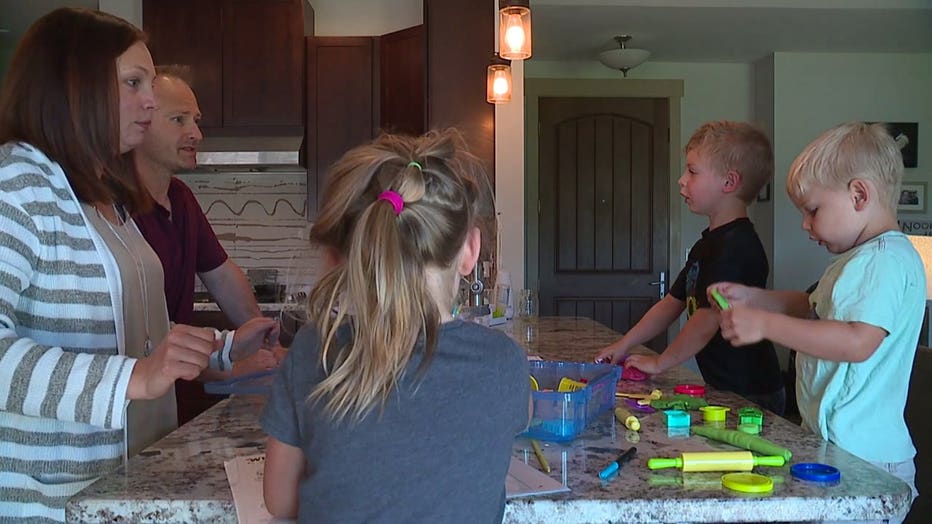 The MacSwan family has three biological children under age six. Skookum Kids licensed the family to foster up to three more children. The recently welcomed a foster newborn into their family.


Those are the people Deck and Skookum Kids are looking for. To place foster kids in loving homes, Deck said he realized he needed more foster families like the MacSwans.

That led him to hire 19 full-time employees to help streamline the process and reduce the overwhelming load of paperwork needed to license families willing to welcome foster kids. They started with 20 volunteers, Skookum Kids now has more than 100.

"We're not just putting a kid in a home because there's a parent there," visitation coordinator Marcos Huante said. "We're pairing the kids with a home where they're going to be cared for and meet their needs."

A practice that Deck hopes will give more children a chance to feel love and happiness.

"To walk with a child through an experience like foster care and to see them successfully through it and get to return home," he said, "We should never get tired of the honor that represents."

Because of the success and ambition of Skookum Kids, Q13 News recognizes founder Ray Deck as a Changemaker. The nonprofit has set a goal of 200 new foster families by the year 2020. They're now at 36.

If you'd like to become a foster parent or volunteer and be a part of the solution, just go to skookumkids.org.