Changemaker: Kristi Everett and team of pet finders reunite lost dogs with owners


ARLINGTON, Wash.-- If you ever lose your dog, Kristi Everett and her army of local volunteers are ready to jump into action to help you find it.

Everett is co-founder of "Lost Dogs of Snohomish County #1". Started in 2012, the group of pet finders has grown to more than 19,000 members, all dedicated to reuniting missing dogs with their devastated owners.

"What drives most of us is empathy," Everett says of the volunteers. "We've either lost a dog or lost a cat. We know what it feels like."

Search Party in Arlington

On a cold day in late March, dressed in neon shirts, armed with signs and flyers, a half-dozen volunteers set out to find Bella, an 8-year-old cream-colored terrier mix that went missing out of her owner's front yard in Arlington.

That owner, Julie Penix, a teacher at Post Middle School in Arlington, has barely been able to function ever since.

"It's affected my school," Penix says. "It's affected my life. It just hurt my heart. Probably one of the lowest parts of my life."


Julie Penix joins search party for her lost terrier named Bella. Bella went missing in March of 2018.


Everett and the other volunteers let Penix know she's not alone in the search.

"We're going to stand on the corner and hold signs," Everett says. "Then we're going to pass out flyers to cars that are stopped, for them to keep in their car."

Driven by pure determination, and at times desperation, they did just that for more than two hours, passing out hundreds of flyers, connecting with dozens of drivers.

An effort that isn't lost on Bella's owner.

"They want to help someone that they don't even know," Penix says. "And to have someone give their time and their support really means something to me."

It's personal

Everett, a real estate agent, has a very personal reason for giving up her own free time to find other people's pets. She lost her cat, also named Bella. It was never recovered.

"I was devastated," she says. "I lost 15 pounds."

She says many of the other dedicated volunteers have similar stories. It helps them relate to those going through the pain of losing a pet.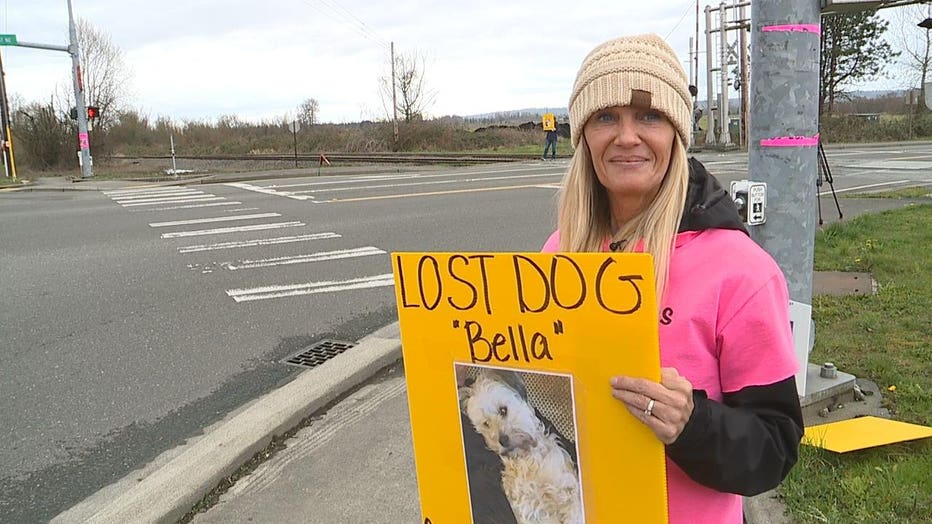 "That's what drives most of us," Everett says, "is that empathy. We've either lost a dog. Lost a cat. We know what it feels like."

They don't just hand out flyers and post signs. They have tracking dogs to sniff out the lost pets. Volunteers set pet traps.

Volunteer Carmen Lane keeps a pet microchip scanner in her car. If she spots a stray, she scans it, to see if it may belong to someone.

"I do this just cause it fulfills me," Lane says. "I get gratitude from it."

So does her 13-year-old daughter, Destiny. She's personally recovered nine dogs.

"Feels amazing," Destiny says.  "Just the look on their face when you bring their dog home."

Success Stories

The group recovers more than 80 percent of the lost pets posted to the Facebook Page, according to Everett. That's thousands of dogs.

"It's worth every, every second of it (the hard work)," Everett says, "when they're reunited with the owner."

Kiwani Allen is one of those lucky owners.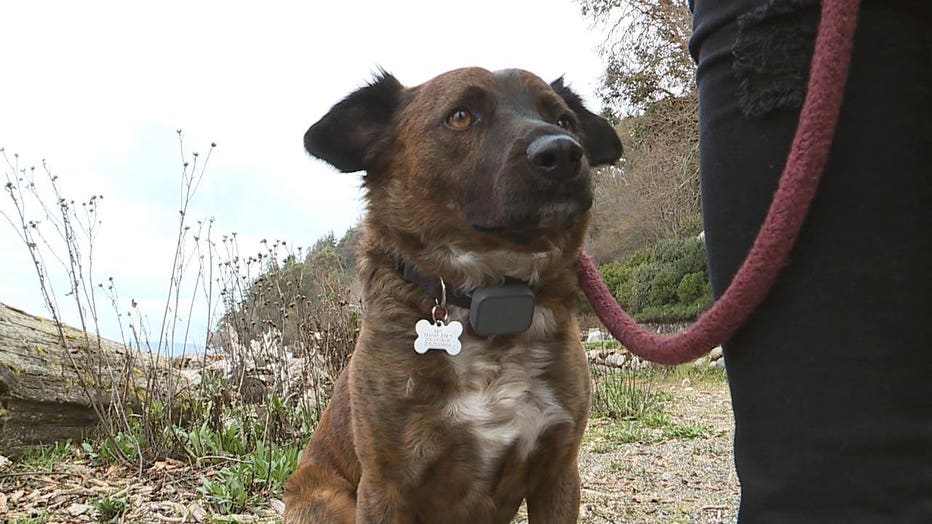 Lost Dogs of Snohomish County #1 trapped and returned Indy to his owner in 2016.


Her dog, a mixed breed named Indy, got loose and ran off in January 2016.

"I lost weight," Allen says. "I felt like crap. I wasn't sleeping."

Two-hundred volunteers from the Lost Dogs of Snohomish County #1 searched for 15 days. Someone spotted Indy near St. Edwards State Park in Kenmore. Search teams put out traps and captured Indy.

Speaking of the relentless volunteer effort, Allen says, "It gives me hope -- that not everyone out there is a total a-hole."

As for the dogs that are never found, Everett says, "We still don't give up on them. We're still going to be looking for 'em."

Which means the owners of those pets never feel like they're looking alone.

So we honor Kristi Everett and all of the administrators and volunteers with the Lost Dogs of Snohomish County #1.

If you would like to nominate a Changemaker click here: Nominate a Changemaker