Changemaker: Bremerton visionary brews coffee to get homeless youth off the streets


BREMERTON, Wash. -- On the Kitsap Peninsula, buying a cup of coffee makes you part of the solution to our growing homeless crisis.

It's all thanks to the work of Changemaker Dave Frederick and his wife Cindy who founded The Coffee Oasis. The faith-based non-profit headquartered in Bremerton operates four coffee shops in the area and uses the profits to support youth programs.

"It's definitely what we've been called to do and it's our lives," Frederick says.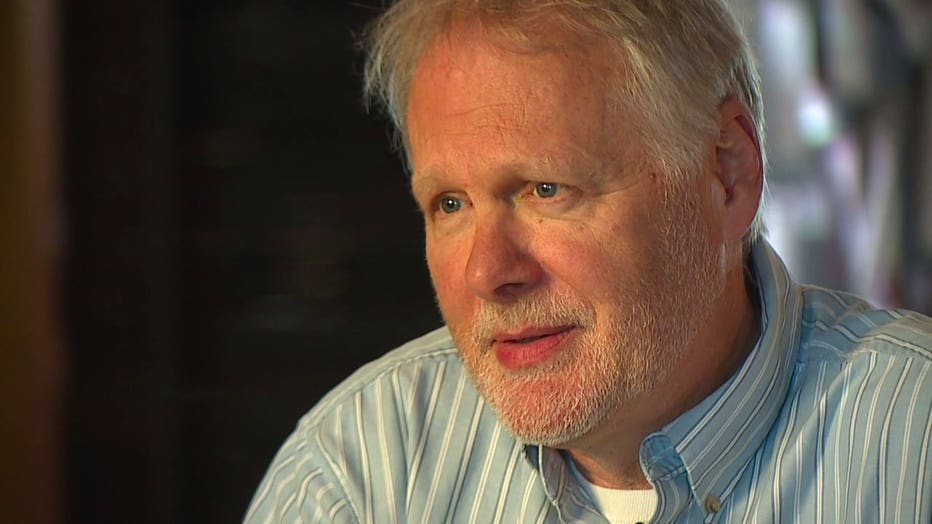 Dave Frederick, co-founder of The Coffee Oasis.


The pastor has dedicated the last 21 years to supporting troubled teenagers and young adults, who struggle with homelessness, drug abuse, violence, and poverty. He witnessed much of it, while riding along with Bremerton Police officers as a chaplain.

Wanting to help, Frederick and his wife opened up their home to foster as many homeless teenagers as they could, but they realized, they couldn't house them all. So, they brewed up a plan, involving a run-down coffee shop in Bremerton  that had become a hangout for troubled teenagers, including one, who took his own life.

"When we saw that Coffee Oasis was for sale," Frederick recalls. "I thought, wow. This place that experienced such tragedy could become a place of hope."

And it has.

Place of tragedy becomes place of hope

The coffee sold here fuels the outreach and the programs, designed to prop up anyone from the age of 13 to 25 who may be struggling.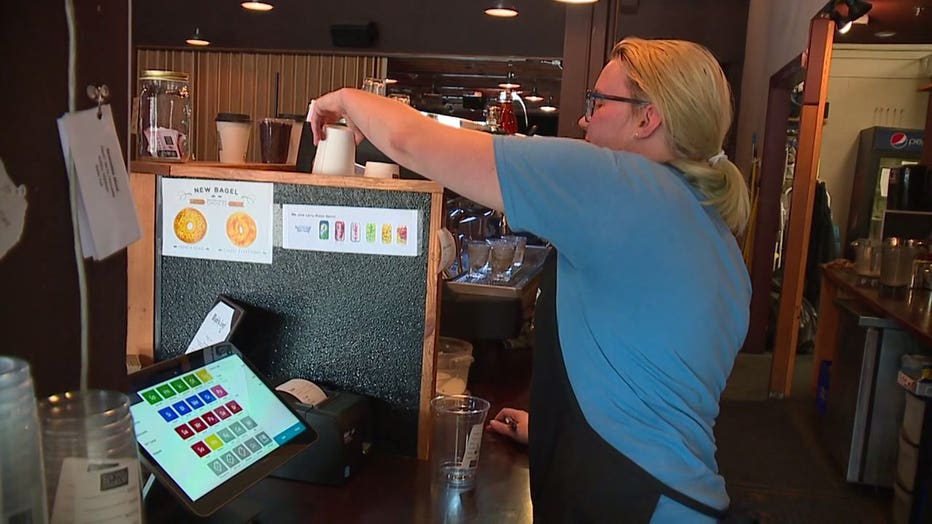 A staff of 65 people provide crisis intervention, street and school outreach, therapy, mentoring, job training, internships, and more. There are youth centers connected to all four coffee shops for young people who may be homeless to shower and get access to resources.

Success stories

21-year-old Lucas Flanagan struggled with drugs, mental health issues, and a criminal record before he ended up on the streets last fall. He found a safe place to sleep at night, a warm meal, and so much more at The Coffee Oasis Teen Shelter on Burwell Street in Bremerton.

He says without The Coffee Oasis, "I would probably still be homeless and I would probably using drugs and not working."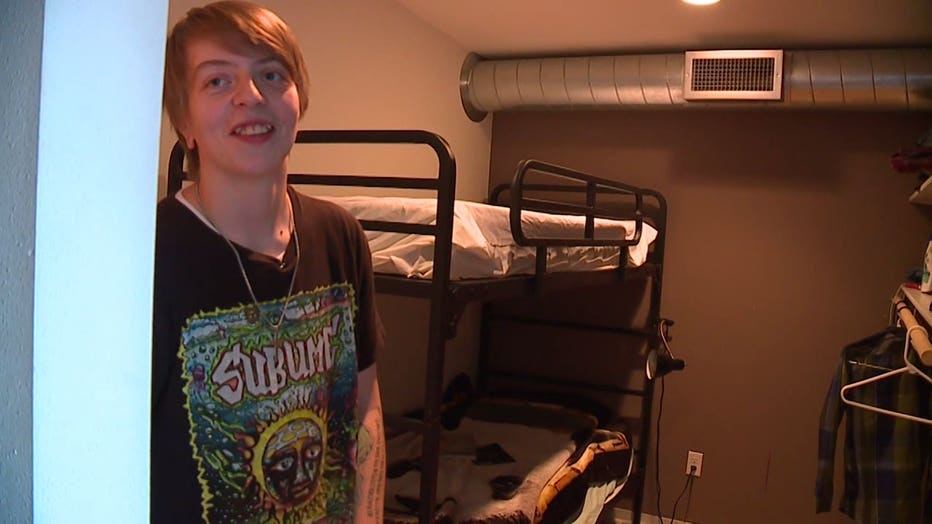 Lucas Flanagan shows off where he stayed at The Coffee Oasis Teen Shelter. He just moved into his own place and is working full-time at MOD Pizza.


He credits he programs at The Coffee Oasis and the staff's personal approach  for his dramatic turnaround. Flanagan works full-time at the MOD Pizza in Silverdale and is moving into his own apartment.

He's just one of hundreds of success stories.

26-year-old Gage Foley was homeless for a time when he was 19.

"It saved my life," he says about The Coffee Oasis. "It gave me hope."

Foley says guided him out of a life of drugs, chaos, and failed relationships-- into stability. He now owns and operates his own landscaping business.

"This is something that is changing the community," he says. "There's some hope for humanity and The Coffee Oasis is helping with that."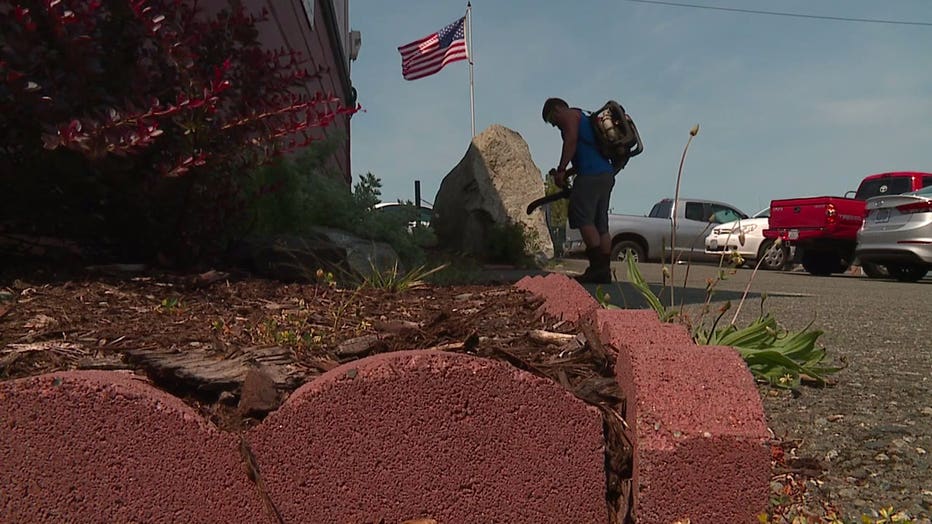 Gage Foley, one homeless, now owns his own landscaping business. He credits The Coffee Oasis.
Employees who can relate

Many of those providing the support have been there. That includes Lisa Henderson, who manages Street Hope, the street and school outreach program.

"I actually have four felonies myself," Henderson says. "I remember being 13-years-old and walking down the road and wishing somebody who wasn't an abuser would actually pull over and ask me if I needed a ride."

When Flanagan needed a place to stay, Henderson, a mother of young children offered him a place in her home.

Henderson says, "When we sign on names on the dotted line (to work at The Coffee Oasis), it's like OK, we're going to give our lives to change the world for homeless youth and that means offering up your home at times."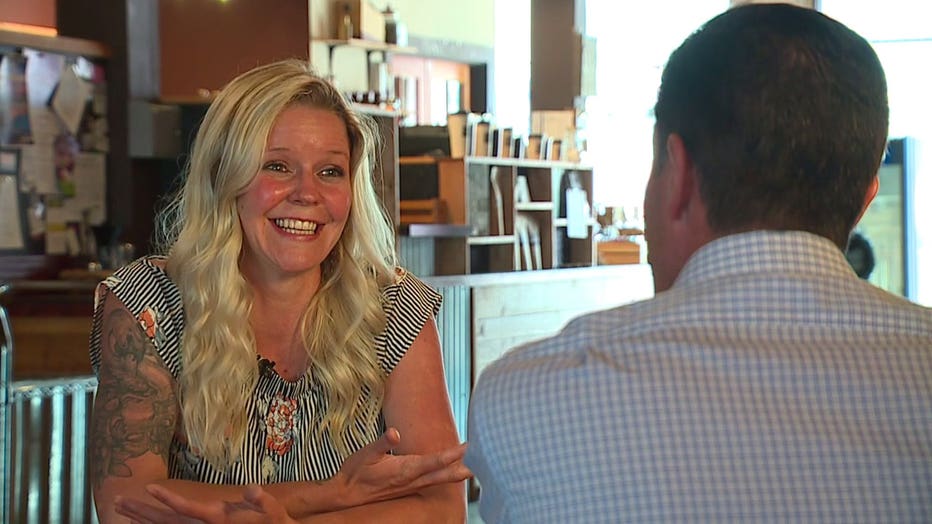 Lisa Henderson, the Street Hope manager at The Coffee Oasis shares about the staff dedication to helping at-risk youth.
Opening more locations--helping more youth

Other communities are reaching out to The Coffee Oasis saying, "Come here."

In September, The Coffee Oasis is opening up a new location in Kingston. It plans to open locations in Tacoma, Bainbridge Island and Belfair next year.

If you would like to nominate a Changemaker click: Nominate a Changemaker