Changemaker: Bothell mother gives kids with limb loss a community


BELLEVUE, Wash--  A mother from Bothell is on a mission to support children with limb loss. It's a community that's received a lot of attention since the Seahawks drafted the first one-handed player in NFL history, linebacker Shaquem Griffin.

Jenna Powell created Giving to Fly, a nonprofit that's focused on paying for airfares, so children with amputations and limb differences can attend camps, clinics, and other activities that enrich their lives.

Powell has a very personal reason for dedicating endless hours to raising money for these families. Her 12-year-old son Logan was born missing a major bone in his left leg. Doctors discovered the issue during a sonogram while Powell was pregnant.

"They came back in and said, basically, best case scenario, he'll lose his leg above the knee. Worst case, they'll cut the cord and he will not survive," Powell said.

Thankfully Logan made it. Doctors amputated his leg when he was 11 months old.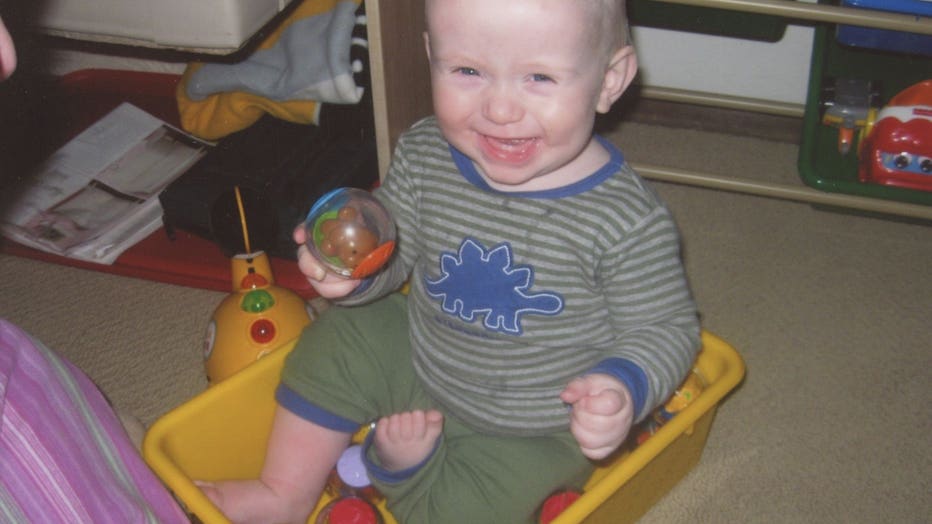 Photo of Logan before doctors amputated his leg at 11-months-old.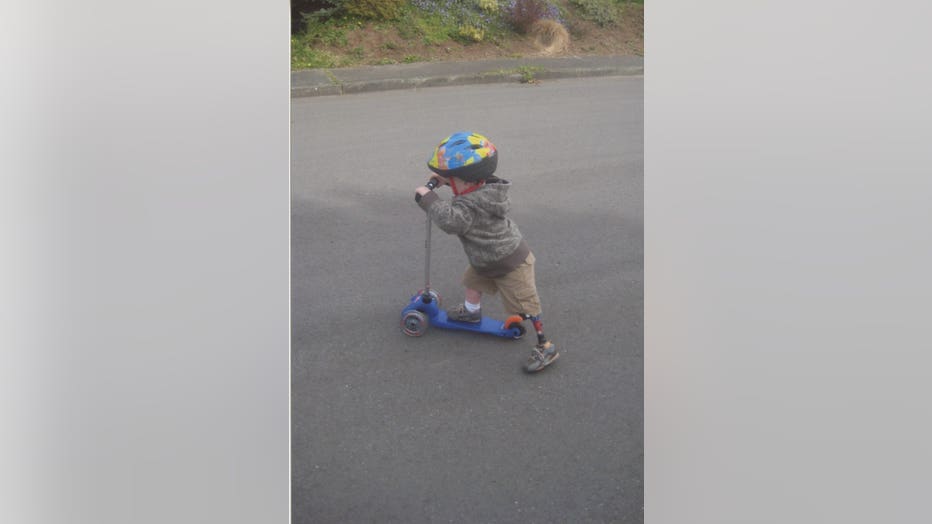 Logan as a toddler following the amputation.

"I didn't know what life was going to look like for him." Powell said, recalling her feelings at the time. "Would he walk? Would he have friends? Would he play sports?"

Powell found that community at sports camps dedicated to kids with limb loss. A place where the coaches are also missing limbs and become incredible mentors.

"They're life changing and they're so fun," said 12-year-old Logan about the camps.  "And you get to meet all new friends and have new experiences."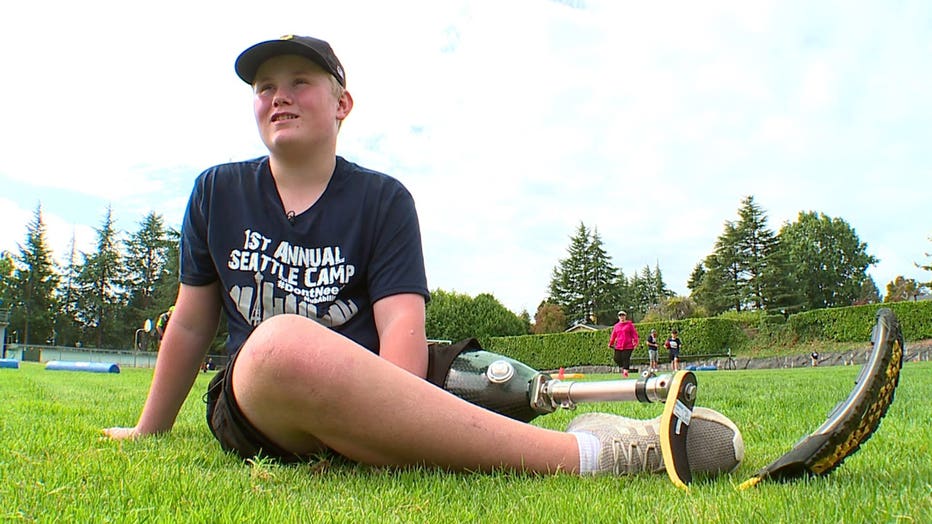 12-year-old Logan at NubAbility Athletics camp in Bellevue in September of 2018.


But for too many families, the cost to travel the country to these specialized camps is too high. Many kids miss out because of it.

So Powell had an idea.

"I kind of make a joke with somebody," Powell said. "Wouldn't it be sweet if there was an organization that just funded airfare for camps, clinics, trainings for these kids. And somebody looked at me and said, you should start one."

She did just that. The organization has covered almost 300 flights to date and sponsored camps to encourage them to come to the Pacific Northwest and return to the region to host more camps.

The executive director of NubAbility Athletics, Sheila Trznadel, has seen the impact.

"Without her bringing the families here, who otherwise could not afford to be here, they wouldn't have the opportunity to attend camp," said Trznadel.  "So, it's amazing. What she does is amazing."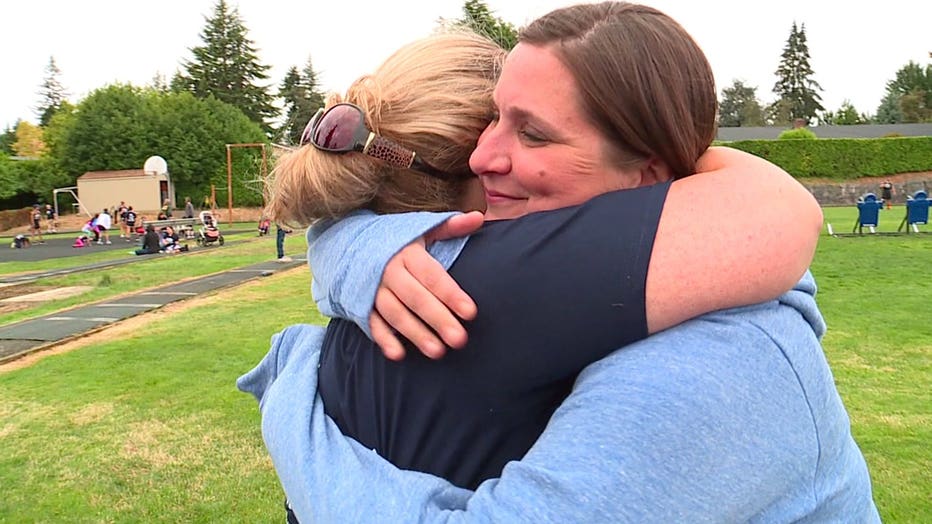 Jenna Powell hugs the executive director of NubAbility Athletics, Sheila Trznadel


At these camps, amazing things happen.

During a NubAbilty Athletics camp in Bellevue, Nick Stilwell, who lost both of his legs in a bus accident, surprised a 9-year-old girl from Marysville named Natalie with a new running blade. They cost thousands of dollars, but aren't covered by insurance. Stillwell who co-founded the Never Say Never Foundation, provided Natalie a gift that will help her run and excel in cheerleading.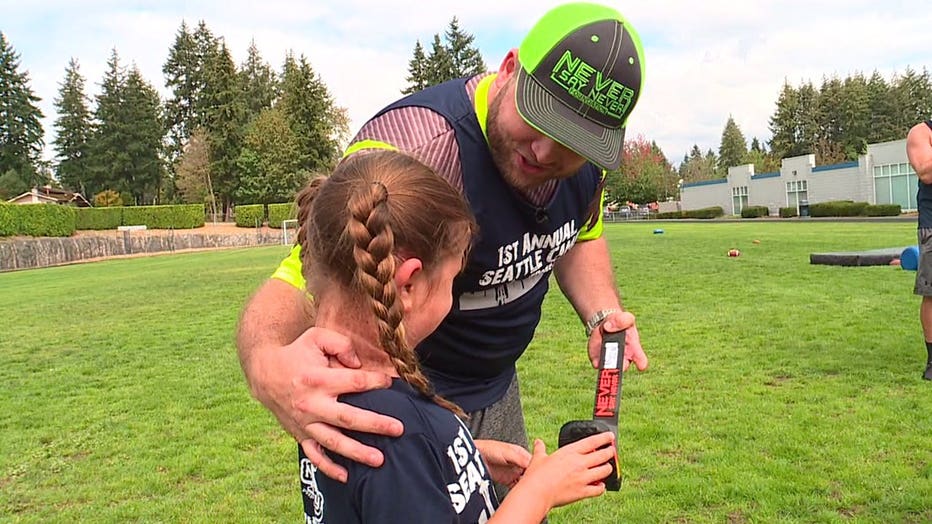 The NubAbility Campers also got a surprise a CenturyLink Field during the Seahawks preseason game against the Oakland Raiders. They were invited to be on the sidelines before the game. The campers all wanted one thing.

"To see Shaquem Griffin," said one young camper, talking about Seahawks rookie linebacker, the first NFL player with one hand.

After the game that did just that. Griffin signed autographs, offered hugs, and words of encouragement.

"I promise you keep working you're going to get everything you want in life," Griffin told the kids.

For Powell's son, 12 -year-old Logan, it's inspiration from a pro that he'll carry with him for years to come.

"I know that i can do it. If someone else can do it, then I know I can do it," Logan said.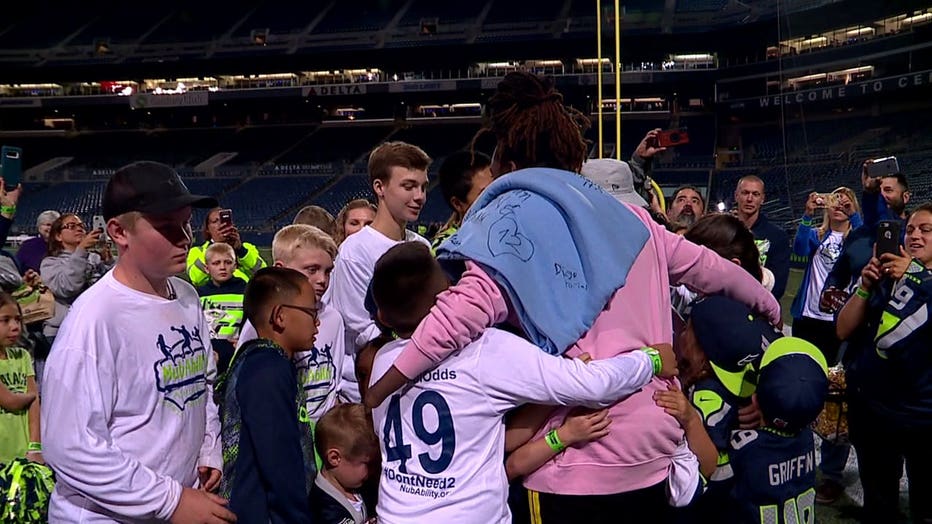 Seahawks rookie linebacker Shaquem Griffin hugs campers from NubAbility Athletics following the Seahawks preseason game against the Oakland Raiders.


Memories that will last a lifetime and thanks to Jenna Powell, there will be many more to come. Next year, she wants to send more local kids to camps around the country and help bring more camps for kids with limb loss, here to the Pacific Northwest.

"I can do a little bit of fundraising each year for those kids so they can always grow up happy and secure," Powell said. "That's what I get out of it, just seeing them smile."

So we honor Jenna Powell as a true Changemaker in our community.

If you would like to share the story of someone you know who's making a difference, click: Nominate a Changemaker.