Changemaker: 14-year-old delivers smiles to kids at Children's Hospital


LAKE TAPPS, Wash. -- Maddy Lindsay is no stranger to the hospital.

The 14-year-old from Lake Tapps was born two months early, forcing her to spend a lot of time there as a child.  Her mother, Tiffany, was diagnosed with Type 1 diabetes when she was 3 months old.

"So we've both been in and out of the hospital since we were young," Maddy said.

Experiences that give both of them unique insight into the lives of the many children staying long-term at Seattle Children's Hospital.

"A coloring book and crayons got me through some of it," Tiffany said. "It meant a whole lot, just having something to do. To take your mind off everything."

So since the age of three, Maddy has made it her mission to support other kids going through a similarly difficult time, by making and delivering activity bags.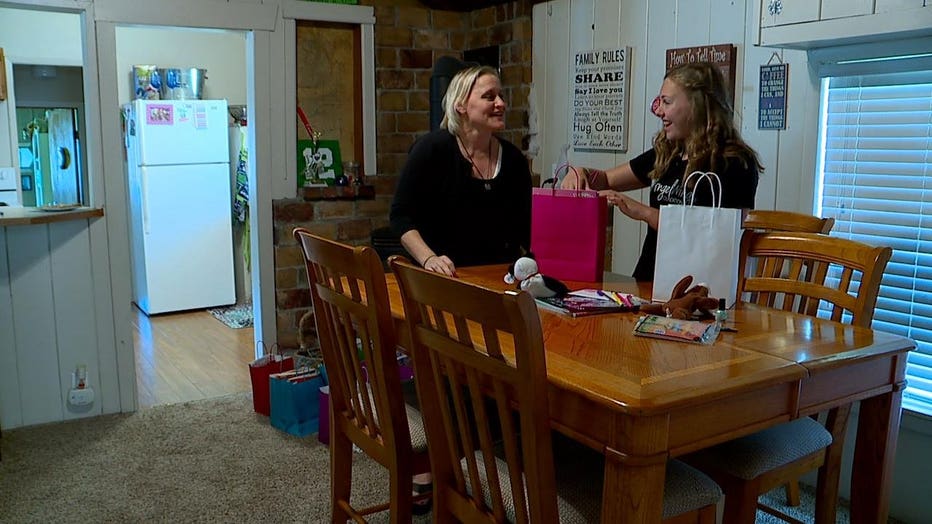 Maddy Lindsay and her mother Tiffany prepare activity bags for kids at Seattle Children's. Maddy has been doing it since she was three years old.


Coloring books, pencils, pens, stickers. Even nail polish. Maddy knows a little bit can go a long way.

"I want them to know that they're loved," she said. "And that somebody is thinking about them."

She even includes handwritten notes.

"I always write to 'My friend,' because we don't really know who it's going to be written to," she said, reading a recent inscription. " 'You are loved, and you are amazing. Stay strong. Love Maddy L.'"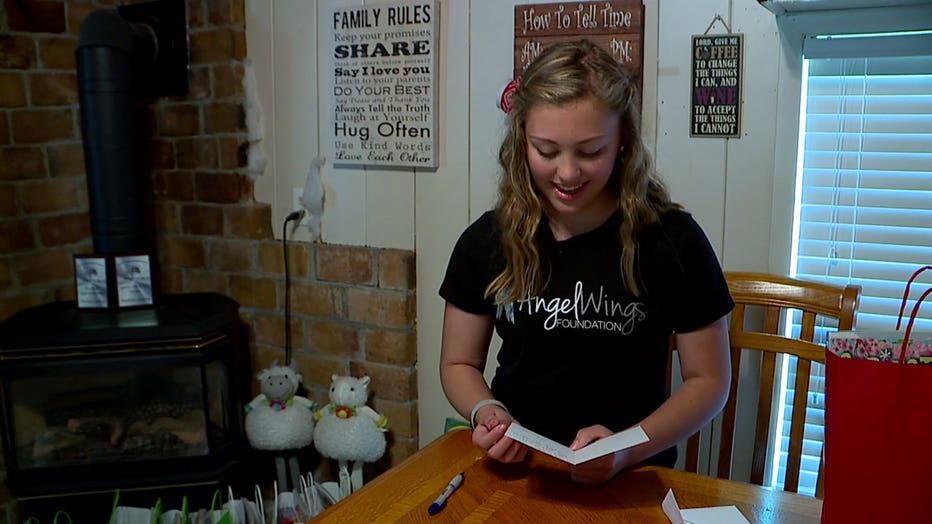 14-year-old Maddy Lindsay writes a card to a child staying at Seattle Children's Hospital


Maddy secures most of the items from donations, doing her own outreach in the community. In the winter, she helps make Hope Bags for the homeless.

Spend a moment with Tiffany, and it's clear, she's incredibly proud of her daughter.

"I've never met somebody with a bigger heart than this little girl," she said.

Maddy's work has earned her accolades over the years, but that's not what motivates her.

"I just get to feel that joy and feel that I helped someone," she said. "By doing a small thing."

She delivers the bags to Seattle Children's Hospital and to the Ronald McDonald House, which provides housing for the families of kids staying at Seattle Children's.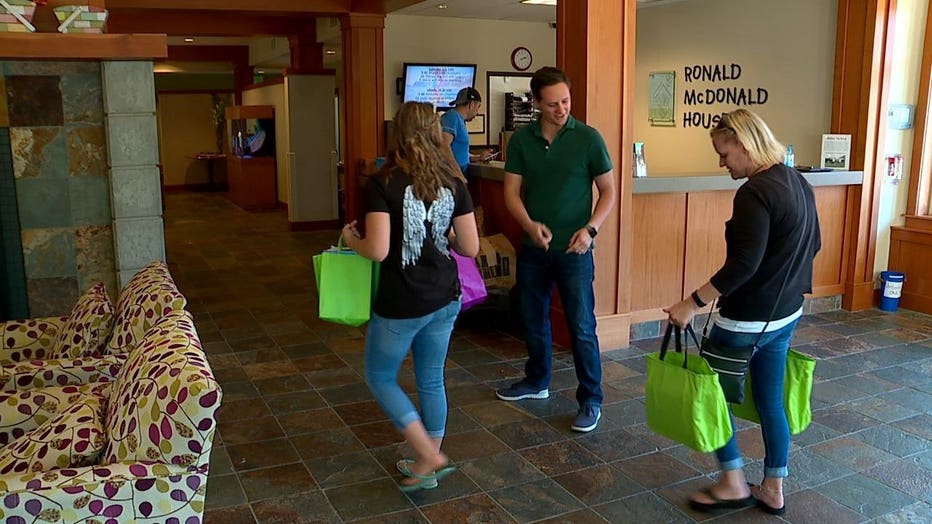 Maddy Lindsay and her mother Tiffany deliver activity bags to The Ronald McDonald House in Seattle.


Kyle Deas, communications manager for the local chapter of Ronald McDonald House, sees the payoff firsthand.

"Just witnessing someone who has chosen to make a difference in their lives," he said. "Especially at such a young age for such a long time, it's heartwarming."

Policies prevent Maddy from delivering the bags directly to children.

"Even though I don't get to meet 'em," she said. "I know they're going to really good kids."

Kids who know, because of Maddy's gifts, they are not alone.

"It makes me so happy to be helping them in any way I can," she said.

For all she does to bring smiles to the kids in desperate need of them, we honor Maddy Lindsay as a true Changemaker in our community.

If you would like nominate someone, click: Nominate a Changemaker