Chance of showers today, but weekend looks good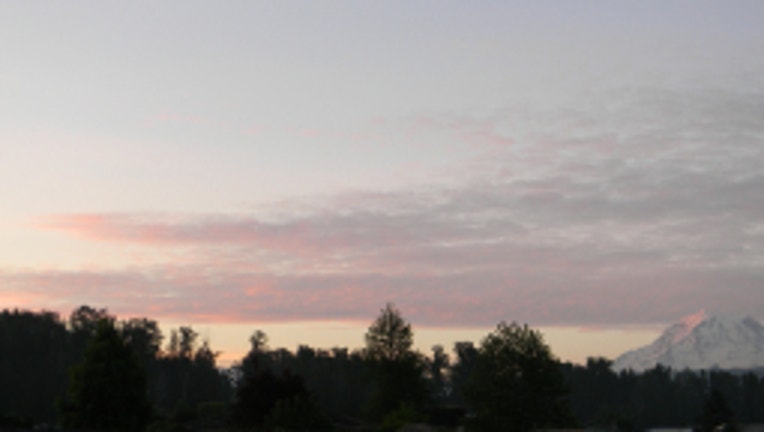 SEATTLE -- Another pretty pleasant day across the Pacific Northwest. The exception will be along the coast where there will be on/off showers and a good chance for some afternoon thunderstorms there as well. Some of those isolated showers might sneak their way further inland-- though there's a better chance of that tomorrow.

TODAY partly sunny skies, slight chance of a shower with highs in the mid 60s around the Puget Sound. Mostly cloudy tonight with lows in the 50s.

TOMORROW looks like the wettest day of the week. Rain at times and a chance of some afternoon t-storms along the I-5 corridor, Cascades, Cascade foothills. Highs also a bit cooler, around 60 degrees. In the mountains this will translate to unseasonably low snow levels. Some of the computer forecast models show an inch or two of snow could fall above 4,500 feet tomorrow.

THURSDAY a few morning showers, but we start our drying trend that lasts into the weekend. High temps in the mid 60s around Seattle.

THE WEEKEND looks fantastic. FRIDAY partly sunny and dry with highs 70-80. SATURDAY looks even nicer. High temps 75-85 for the I-5 corridor. Closer to 75 Everett north towards the border; closer to 85 around Salem, Oregon and the Willamette Valley. We say hello to the month of June on SUNDAY with some filtered sunshine, highs again 70-80.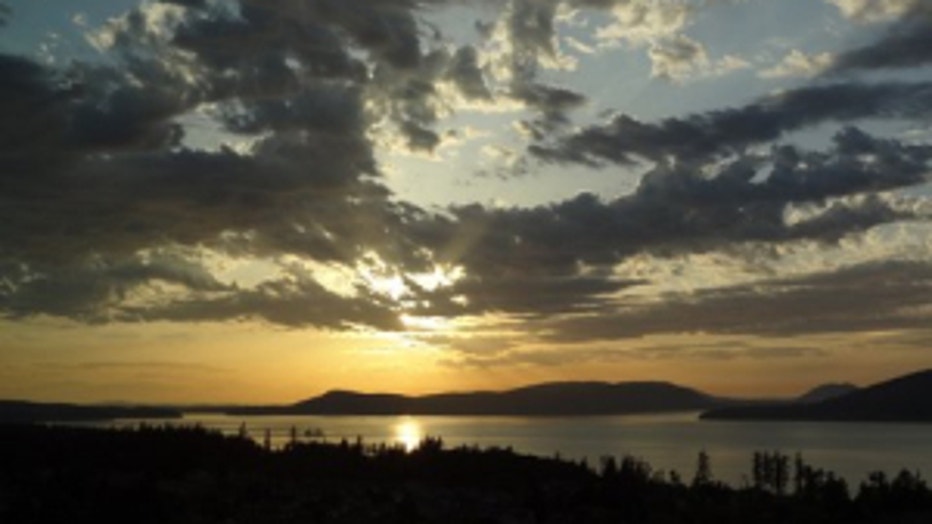 Beautiful sunset. Viewer pic from Steve in Anacortes.