Ceasefire march sparks gun debate
SEATTLE -- On Sunday, hundreds of men, women and children came together at the Stand Up Washington March to rally support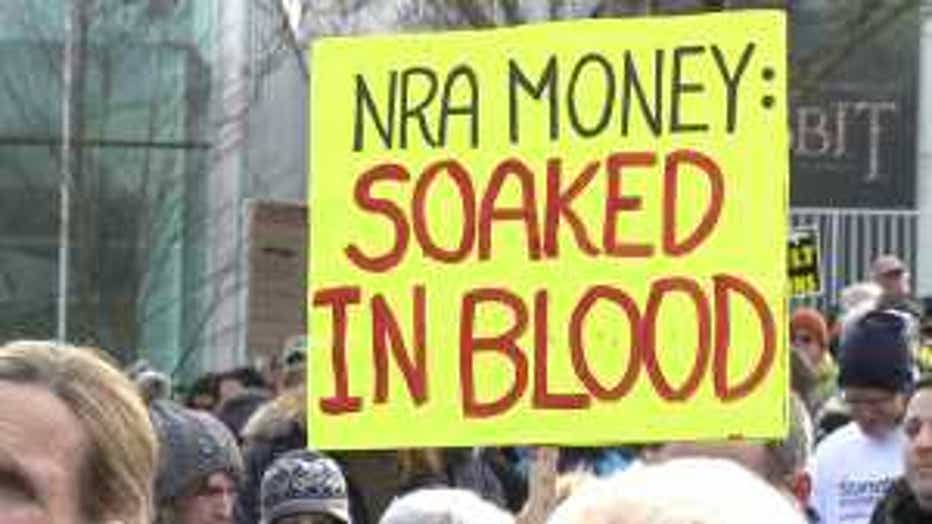 a ban against assault rifles in Seattle.

Many spectators held signs to voice their opinions, but Erica Sciera and Sara Reyerson had more to say than signs could carry.

"I don't want my kid to be on the news," Sciera said. "I don't want my kid to get shot at school. It's absurd. It's absurd that assault weapons are rampant in this country."

The rally was one of many public outcries to keep assault rifles off the streets since the Newtown, Connecticut shooting almost a month ago. One US Senator is already asking major retailers to pull guns off shelves.

"I'm urging our country's major gun retailers like Walmart and Sports Authority to suspend sales of modern assault style weapons until Congress is able to fully consider and vote on legislation to curb gun violence," Senator Charles Schumer (D- New York) said.



But a local gun advocate said these public demonstrations are off target. Alan Gottlieb is the founder of the 2nd Amendment Foundation. He saids talk of banning assault weapons is only spurring more sales and banning this one type of weapon won't end gun violence.

"These are rifles," Gottlieb said. "They're not really used in most gun crimes to begin with. Which is really most honestly a handgun is what criminals use. So the bottom line is when they're only used in 4% of gun crimes to begin with even banning them doesn't do anything."

Gottlieb respects Sunday's march as a first Amendment right, but he said his second amendment right is just as important.