CDC: Nearly 200 sickened in summer salmonella outbreak linked to Kapowsin Meats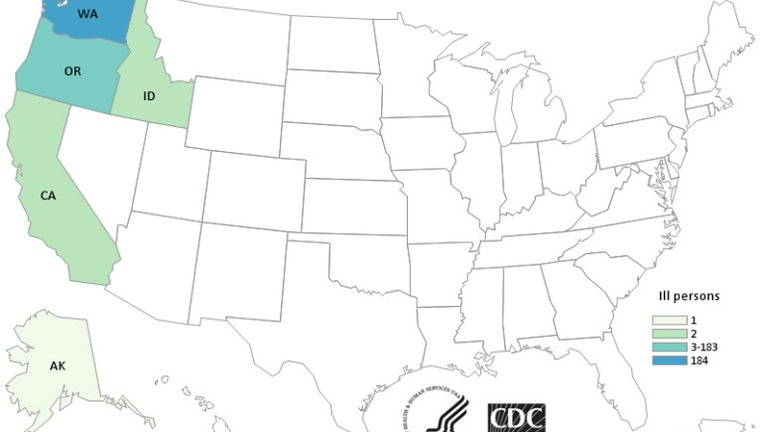 SEATTLE (AP) — Scientists with the Centers for Disease Control and Prevention have completed their investigation of a salmonella outbreak related to pork in Washington state this past summer.

A total of 183 people were infected with salmonella, as of Nov. 23. Thirty were hospitalized but no deaths were reported.

Health officials determined the likely source of the outbreak was pork produced by Kapowsin Meats, but the investigation is ongoing.

The Graham, Washington, company recalled more than 500,000 pounds of pork products, from whole pigs to processed meat.

Most of the reported illnesses were in western Washington.

There were also several cases reported in Alaska, California, Idaho and Oregon.

Exposure to salmonella bacteria can cause fever, abdominal discomfort and vomiting. People eating pork are advised to cook it thoroughly.