Caught on camera: Trailer breaks loose, careens into oncoming traffic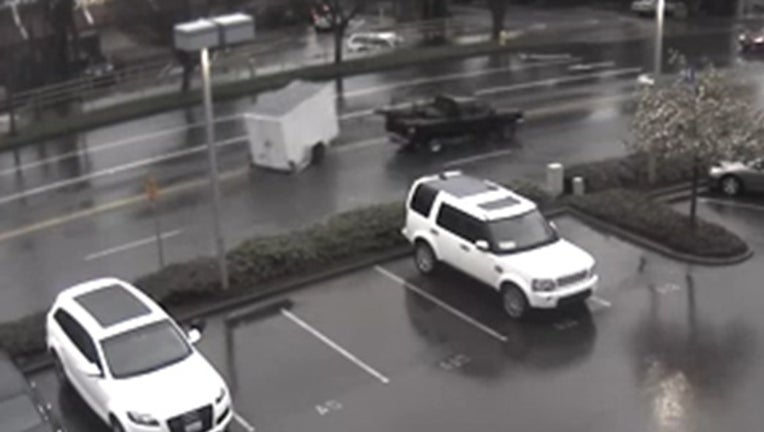 KIRKLAND, Wash – A trailer came loose from a truck in Kirkland, veered into oncoming traffic, just missed hitting another car and it was all caught on surveillance video.

Honda of Kirkland posted the video on YouTube Tuesday with this caption:

Amazing!!! This just happened in front of our dealership. Watch as the trailer disconnects from the truck, just misses the on-coming vehicle, then hops over a fire hydrant and lastly turns away from a parked vehicle before coming to rest against a curb. Unbelievable....

No one was hurt.

At the very end of the video the driver of the truck can be seen circling around into the parking lot of the dealership in an attempt to find and rescue the wayward trailer.