Caught on camera: Car speeds away after Arlington man shot
ARLINGTON, Wash. - A car believed to have been involved in a rural Snohomish County shooting was caught on security video speeding from the victim's driveway.
Snohomish County investigators say it happened off of 116th Street NE near Arlington. Neighbors say it's a sad situation for the family of the man who was shot. Security video shows a car pulling in, then racing away as people run out to check on the victim.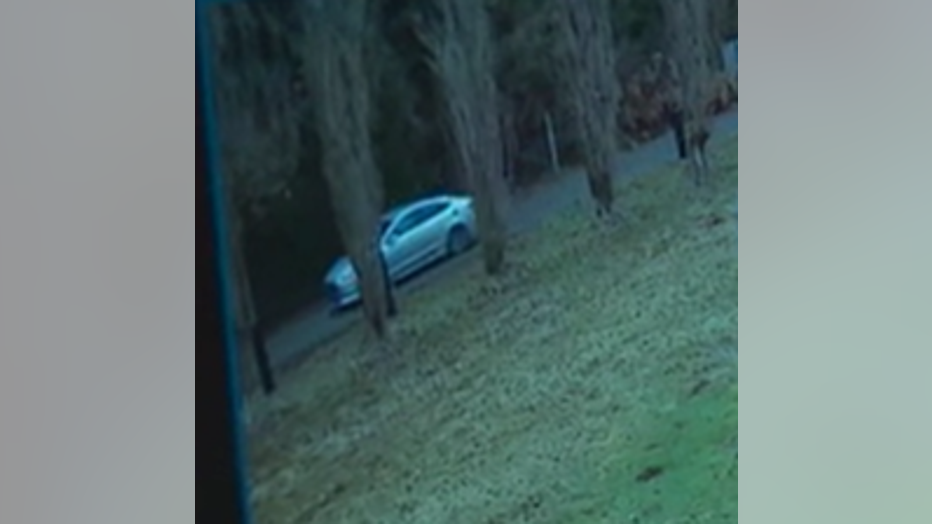 "They are going to take off real quick," said Dion Smith, a neighbor and co-owner of a nearby business. "Pretty bold. Broad daylight." 
Smith showed us the video that his security cameras captured. He says you could see what he believed to be the victim's family members come out of the house after shots were fired, and the car sped away. He says the 33-year-old was living in a motor home in the unattached barn that sits on his parent's property when he was shot.
"He's living in a motor home inside of his parent's shop," says Smith.
Smith says his own wife was feeding the horses and doing chores on their family's property when she first noticed the silver passenger car. The car could be seen creeping down the road on security video. Then it pulled off to the side on Dion's father-in-law's property, behind a barn. That's when his wife noticed it. 
"She is sort of suspicious because we've had strange activity around here," said Smith.
He says the car then left his family's property. A short time later, it could be seen heading back towards the victim's house, which sits across the road. A different camera captured it pulling into the victim's driveway, then speeding away as people come out and police arrive quickly.
"Just after 8 a.m., two suspects arrived here, they entered a motor home on the property. There was a verbal altercation between the suspects and the victim was shot multiple times," said Courtney O'Keefe with the sheriff's office.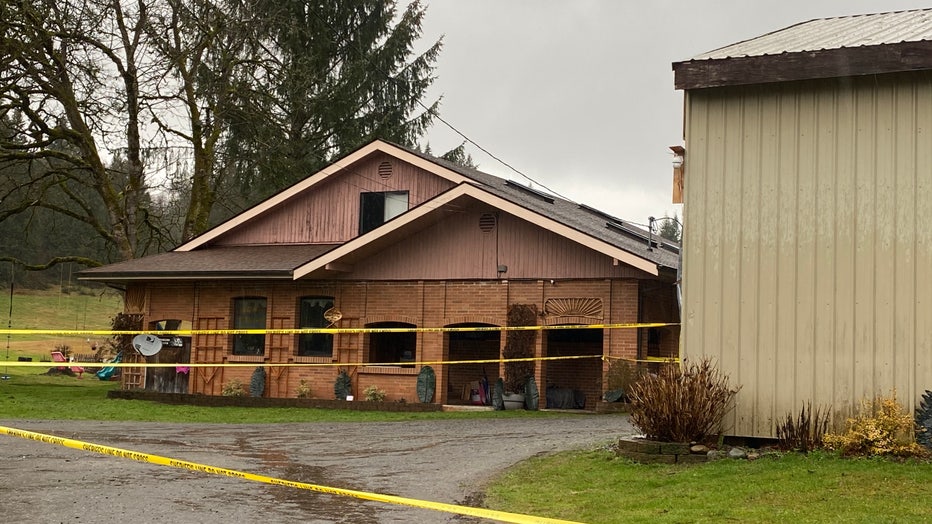 The Snohomish County Sheriff's Office says the victim was transported by ambulance to Providence. O'Keefe says a woman was also in the motor home at the time of the shooting. She was not injured and spoke with investigators.
"We do believe the two suspects fled the scene in a silver passenger vehicle, possibly a Ford Fusion," said O'Keefe.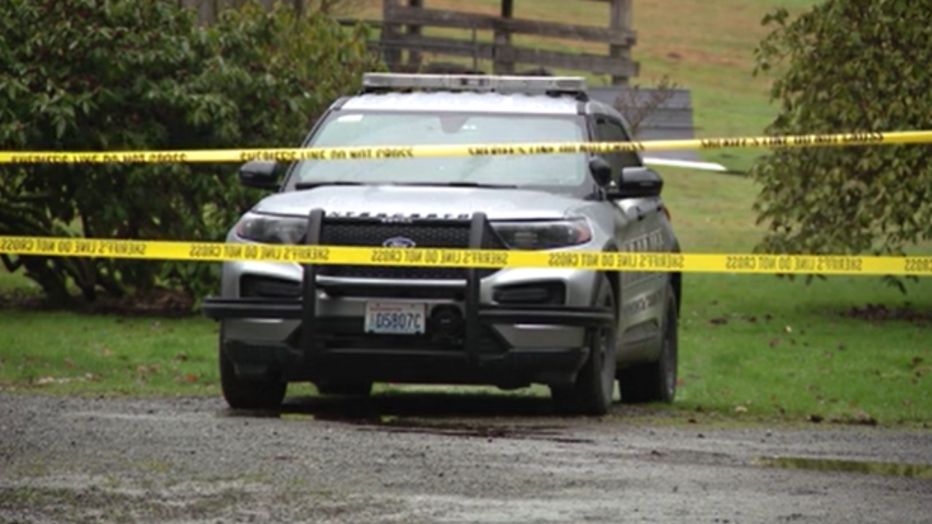 Dion says his family has been long-time friends with the neighbors and his heart goes out to them. He says his family already takes security measures and will continue to do so.
"It's unfortunate that we are suspicious of people coming up a dead end road... we know just about everyone, and we know their vehicles and their friend's vehicles. We just lose a little bit of security," said Smith.
O'Keefe said Tuesday that investigators were still trying to determine the relationship between the victim and the two male suspects.
RELATED: Man shot, killed in South Seattle, no suspects identified
Get breaking news alerts in the FREE FOX 13 Seattle app. Download for Apple iOS or Android. And sign up for BREAKING NEWS emails delivered straight to your inbox.
 "Anyone with information related to this incident is asked to contact the Sheriff's Office Major Crimes Unit tip line: 425-388-3845," said O'Keefe.