Cash machine crooks: Police say video shows Jason Kovar trying to put out ATM burglary fire by peeing on it; help ID second suspect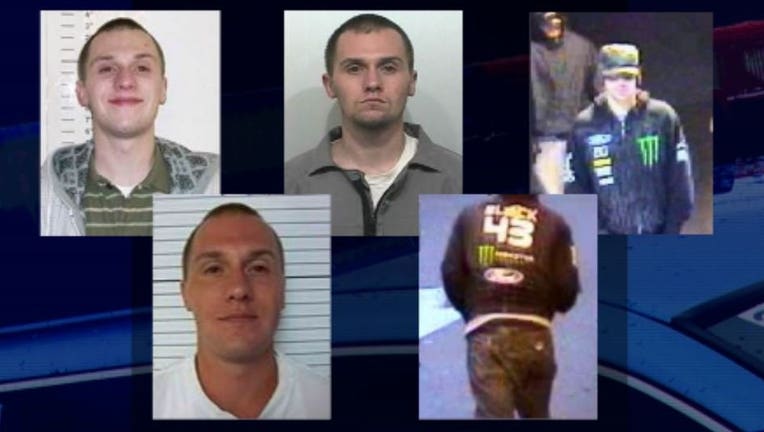 WANTED IN EVERETT May 31, 2016 --
Everett detectives say they have identified one of the suspects they believe torched an ATM at an Everett bank Tuesday, May 30th as Jason Kovar -- and say surveillance video shows him trying to urinate on the flames after the money inside is set on fire.

Detectives say the surveillance video shows Kovar and an unidentified second suspect in the 'Monster' energy drink jacket outside the Coastal Community Bank. "They attempted to get into the ATM and it looks like they used a blowtorch, which caught the currency on fire and created a little fire damage," said John Dickson, the executive VP and COO of Coastal Community Bank. Police say the blaze set off three alarms and again -- it seems Kovar got creative with trying to save the cash by urinating on the machine, then jumping back. We're not sure if he got burned a little.

Everett detectives say Kovar is also wanted for questioning in relation to several other commercial burglaries in Snohomish County, including possibly another crime at the very same bank. "There was an attempt on the night drop a couple weeks ago and the perpetrators had masks and everything was covered, so all we saw was two individuals and a truck," said Dickson. In the surveillance video from that night, you see the two suspects attach a rope to the night drop and then to a pickup truck. Their plan was to yank the machine right out of the wall. The truck backs up to get a good running start and then the rope breaks -- but they weren't done -- they tried several more times with no luck. You can even see debris go up in a puff of smoke when they tried the final time.




Whether Kovar and his buddy are the same suspects responsible for this attempted theft, Everett Police need your help tracking them down. "The damage to the building's estimated at $35,000. That includes the damage to the ATM, the burnt money and then as well the building itself," said Everett Police Ofc. Aaron Snell. "They are wanted for other possible commercial burglary crimes by other departments, so their capture would be an excellent thing."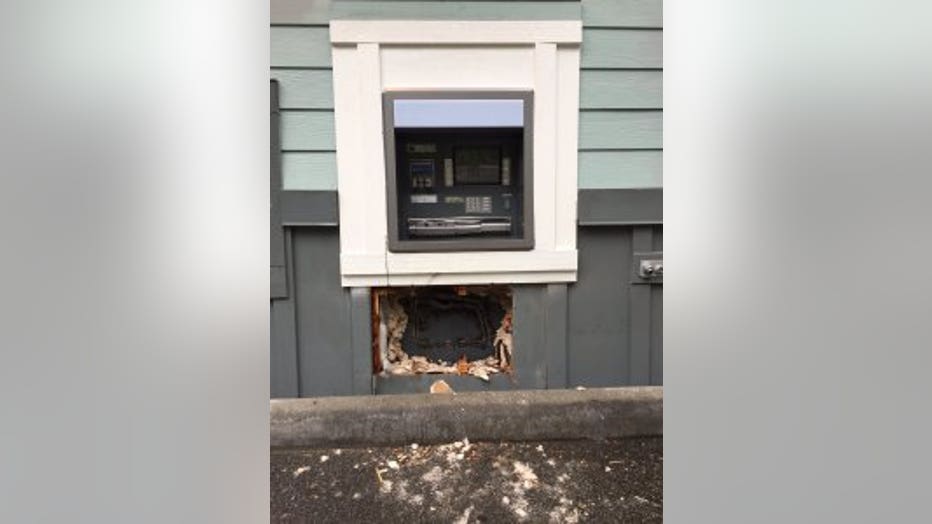 Photo credit: Everett Police Department


Crime Stoppers and the bank are offering a total of $6,000 in reward money for information leading to their arrest and prosecution.

If you know where Kovar is hiding, or the name of the second suspect, call Crime Stoppers of Puget Sound at 1-800-222-TIPS, or use the P3 Tips App to submit your information.