Casey Kasem's wife ordered to appear in Kitsap County court Friday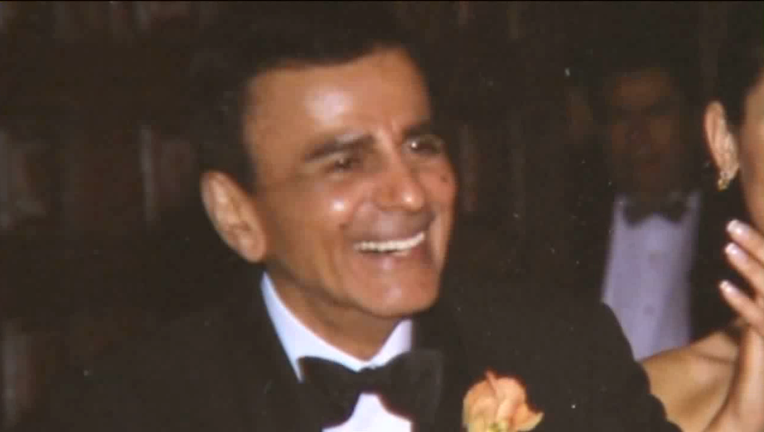 SILVERDALE, Wash. -- In a family battle over an American radio icon, the wife of Casey Kasem was ordered Wednesday to appear in a Kitsap County courtroom after allegedly denying access by Kasem's daughter Kerri to see her father.

Casey Kasem is staying in a Silverdale home with his wife, Jean, and longtime friends. He is is suffering from Lewy Body Disease, a common cause of dementia.

Earlier this month, daughter Kerri Kasem was awarded temporary conservatorship over her father by a Los Angeles Superior Court judge and also given a temporary power of attorney to oversee her father's health care needs.

 

But she contends she is still being denied access to her father.

Silverdale neighbor Marty Huff can't understand the fuss.

"They've been married for 34 years, I don't understand why she would do anything, you know, take him away. So I say, if they're on vacation, come on over for a barbecue!" Huff said.

Kitsap County deputies served Jean Kasem with legal papers Wednesday afternoon at Harrison Medical Center in Silverdale.

"Non-eventful," Kitsap County sheriff's deputy Scott Wilson said of the serving. "That (location) was the request of Jean Kasem ... was to choose this location in a public venue, so Harrison Medical Center in Silverdale was the location, in the parking lot."



Kasem's children, from a previous marriage, argue their stepmother has isolated their father, denied them access to him and they say they are worried about his fragile health.

"My greatest fear is that she`s going to kill him. Let us see our dad," Casey Kasem's daughter Julie Kasem said.

Kitsap County sheriff's deputies did a welfare check on Kasem when he was first discovered in Washington state, on May 15, and at the time said the children's concern for Kasem's welfare may be unwarranted.

"He seems to be doing fine," Wilson said at the time. "He was upright. He could communicate. He understood the situation. He understood the fact that there were others who were concerned about him. He had all of his medications. He did not appear to be distressed in any sort."

If Jean Kasem fails to show up for court Friday, she could be arrested for contempt of court.

Kasem for decades hosted radio music countdown shows "American Top 40″ and "Casey's Top 40." He retired in 2009.

Besides the famed countdown shows, Kasem was also the voice of Shaggy in the cartoon "Scooby Doo" and an announcer for NBC. He was a popular DJ and occasional actor before "American Top 40″ began in 1970.