Cascade Mall shooting: Man accused of killing 5 people found dead in jail cell
MOUNT VERNON, Wash. -- Authorities on Monday said the 20-year-old man charged with fatally shooting five people at a Burlington shopping mall was found dead in jail.

Mount Vernon Police Lieutenant Chris Cammock confirmed to Q13 News that Arcan Cetin was found dead overnight in his jail cell.

Cetin hanged himself before 9 p.m. Sunday in his Snohomish County jail cell, according to Rosemary Kaholokula, chief criminal deputy prosecutor at the Skagit County Prosecuting Attorney's Office.




"We're disappointed because we would have liked to have gone through the process and have some level of justice after the entire case had been presented," Kaholokula told Q13 News.

"From our perspective, (Cetin) did not let justice take its course," said prosecuting attorney Rich Weyrich told The Skagit Valley Herald. "Some (of the victims' families) may have a great relief that it's over; some may feel cheated."




Police said Cetin entered the Cascade Mall in Burlington on Sept. 23, 2016 and headed for the Macy's Women's store. Surveillance video showed Cetin shooting a teenage girl near some clothing racks and then shooting an adult man. He next went to the cosmetics section where he shot three women.

Police captured Cetin about 30 hours later near his Oak Harbor, Washington, apartment.


The shooting left a teenage girl, three women and one man dead. They were: Probation officer Belinda Galde and her 96-year-old mother, Beatrice Dotson; Sarai Lara, a sophomore at Mount Vernon High School; Chuck Eagan, who died protecting his wife from the gunfire; and Shayla Martin, who had been a makeup artist at Macy's for decades.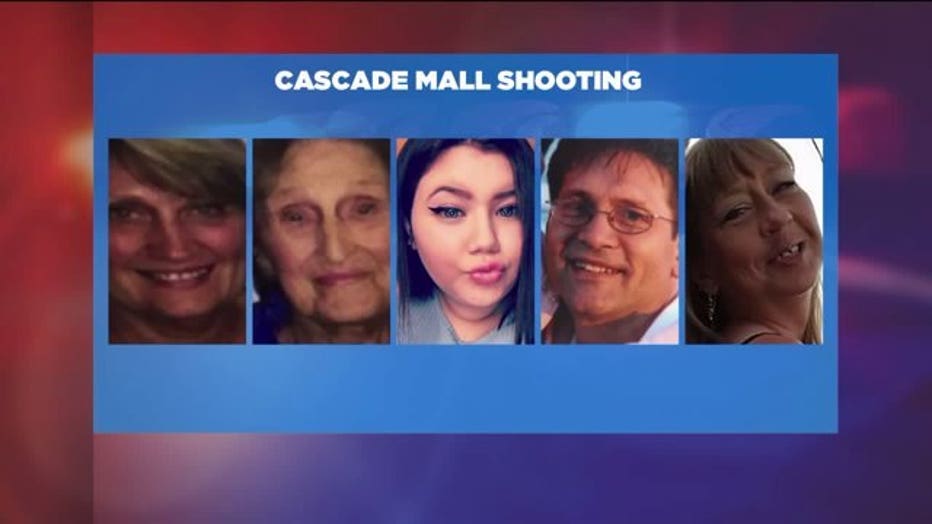 Back in January, prosecutors filed five aggravated murder charges against Arcan Cetin. During his arraignment, Cetin's lawyers asked the judge to order a competency evaluation before Cetin enters a plea and the Skagit County Superior Court judge granted that motion.

Cetin's stepfather has said that Cetin suffers from psychiatric problems.

The Associated Press contributed to this report.