Cars not allowed on Seattle's 3rd Avenue morning to night starting Monday


SEATTLE -- Transportation officials hope to improve transit efficiency in downtown Seattle by nixing everything but buses and bikes between Stewart Street and just south of Yesler Way from 6 a.m. to 7 p.m. daily.

According to the Seattle Department of Transportation (SDOT), it's in an effort to deal with the possible traffic impacts ahead of the opening of the new SR 99 tunnel, which could open to traffic as soon as this fall.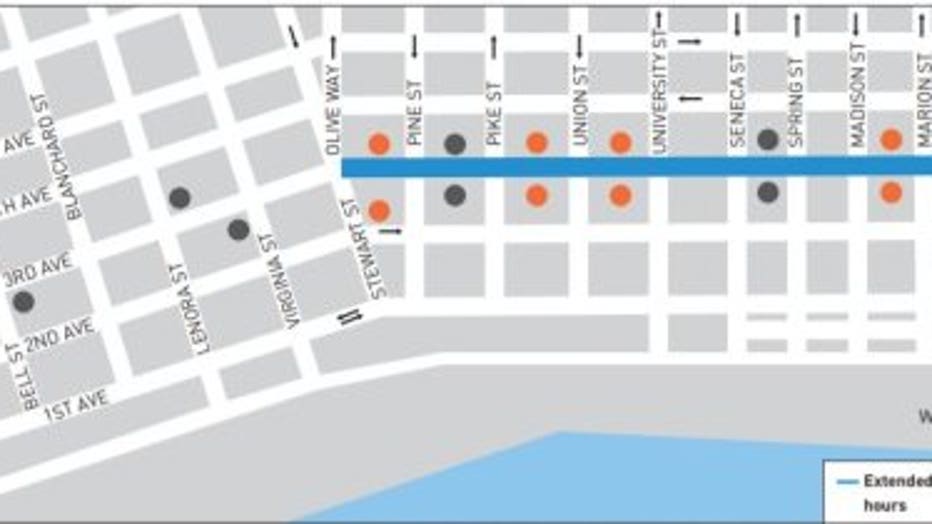 How could this impact you?