Carroll to players: Forget big win against Saints last month
By Clare Farnsworth

Seahawks.com

RENTON -- Coach Pete Carroll said Monday he will stress to his players that it's the Saints' and Seahawks' recent games that are more significant heading into Saturday's rematch than anything that happened six weeks ago – no matter how impressive the Hawks' 34-7 victory.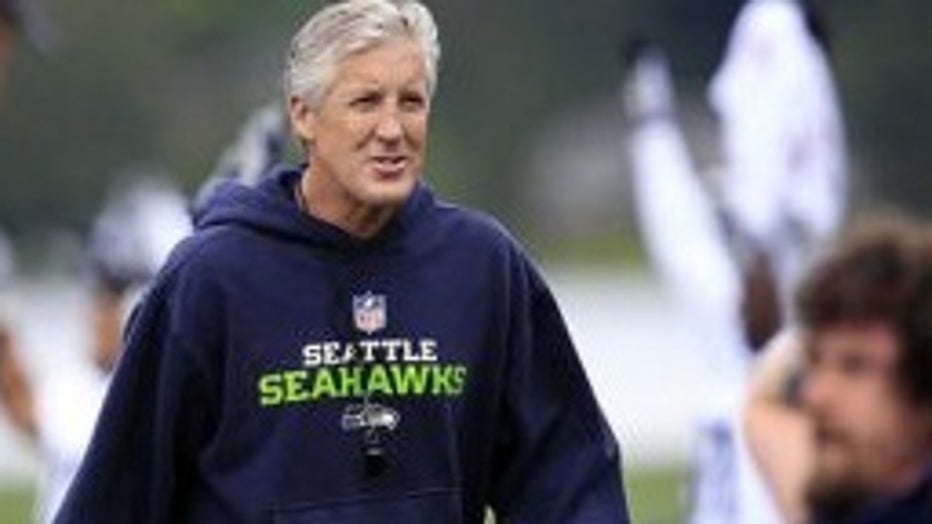 "We start all over again. It has nothing to do with what happened before," Carroll said. "We learned and we gained information in the game, as they did. But we start all over again and we're going to start from scratch, and take a look at what's happened since we played them.

"We compare the buildup, what had they done coming into our game, what did they do and what's happened since then. But I think it would be a mistake to try to call it because of what's happened in the past. We don't care about that."

And these are not the same teams that met on Dec. 2.

Since then the Seahawks' defense has become No. 1 in the NFL in average points, yards and passing yards allowed, and also led the league in interceptions and turnovers. But the Seahawks also are 2-2 since that impressive showing against the Saints.

The Saints, meanwhile, also finished the regular season 2-2 – losing to the St. Louis Rams and Panthers on the road, and scoring a combined 29 points while doing it. Their offense dipped to No. 5 in the league, but a defense that ranked No. 5 in the NFL entering the Week 13 game in Seattle improved to No. 4 overall and No. 2 against the pass.

In their past three games, the Saints have averaged 32 running plays for 136 yards and scored three of their 11 rushing touchdowns this season.

"They run the ball a little bit more, on the road they have," Carroll said of the Saints running for 126 yards against the Panthers' No. 2-ranked run defense in Carolina in Week 16 and then going for 185 against the Eagles in the playoff game Saturday.

"That's a little bit of a change."

The Saints' defense, in its first season under coordinator Rob Ryan, allowed 17 or fewer points in three of the final four regular-season games.

"They're really physical upfront on defense," Carroll said. "A very tough, tough-minded group on that side of the ball. It poses a big challenge for us."

All of this made knowing on Saturday night that the Seahawks would play the Saints beneficial, as opposed to waiting until late Sunday for the outcome of the 49ers game against the Packers. It allowed Carroll and his staff to hit the preparation trail running when they arrived at Virginia Mason Athletic Center in Renton on Sunday.

"It was hours of difference," Carroll said. "In that regard it helps us, that they won and we got to jump into the plan."

It also gave Carroll a jump on his plan to not let the players rely too much on what transpired six weeks ago.

"They're going to hear about it," Carroll said. "I think it's just human nature that you like to think it's going to be the same. But we know better than that. So we need to respect this opportunity for what it is. It's a great championship matchup for us."

Not against a Saints team that the Seahawks defeated on Dec. 2, but a Saints team that found a way to win the first road playoff game in franchise history on Saturday night.