Carroll: Seahawks' loss 'a game of missed opportunities ... we had tons of them'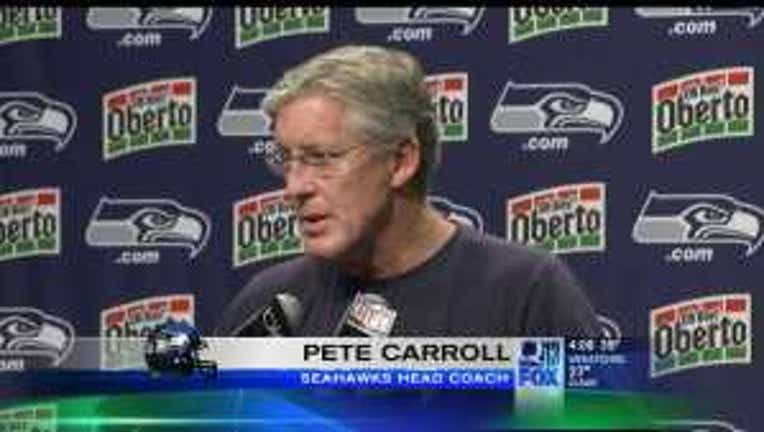 RENTON, Wash. -- Seahawks coach Pete Carroll on Monday called Sunday's playoff loss to the Atlanta Falcons "a game of missed opportunities."

At a news conference at the Seahawks' practice facility, Carroll was asked to assess the NFC playoff game, in which the Falcons took a big lead before the Seahawks came back to seize the lead with only 30 seconds left. Atlanta then moved down the field in just two pass plays and kicked a 49-yard, game-winning field goal.



[trib_ndn vid=24229709 site_section=dash]

"The game was really a game of missed opportunities. We had tons of them. We had plenty of chances, on both sides of the ball," Carroll said. "But the way it came out, you know, it was one that you just have to live with it. And hopefully we get stronger because of the experience."

Players said they plan to come back better next season. Watch the video above.

Fans in Atlanta and Seattle aren't hanging their heads after the tough 30-28 loss to the Falcons Sunday in the NFC playoff game.

Many fans, otherwise known as the ubiquitous 12th Man, flew or drove  into Atlanta for Sunday's game. They were loud and happy, wearing their Seahawks' colors and supporting their favorite team to the fullest.

Blue and green jerseys were out in force at the Georgia Dome. Some fans even drove the cross-country trip to the South to support the team.



And there is no question that the future is bright for the Seattle Seahawks. The loss couldn't deter the optimism for the future. An optimism that included the 12th Man as a major part of the path to victory.

"Next year, the goal will be a home playoff game, to really use the 12th Man to our advantage," Carroll said after the game.

Fans greeted Seahawks players returning to the VMAC practice center in Renton late Sunday night. The next season was already on a lot of fans' minds.

"I think we're going to be a dynasty," one fan said.