Carroll: Percy Harvin out for Sunday, but K.J. Wright to play


RENTON, Wash. -- Seahawks coach said Friday that wide receiver Percy Harvin had not passed the NFL concussion protocols and had been ruled out for Sunday's NFC Championship Game against the San Francisco 49ers.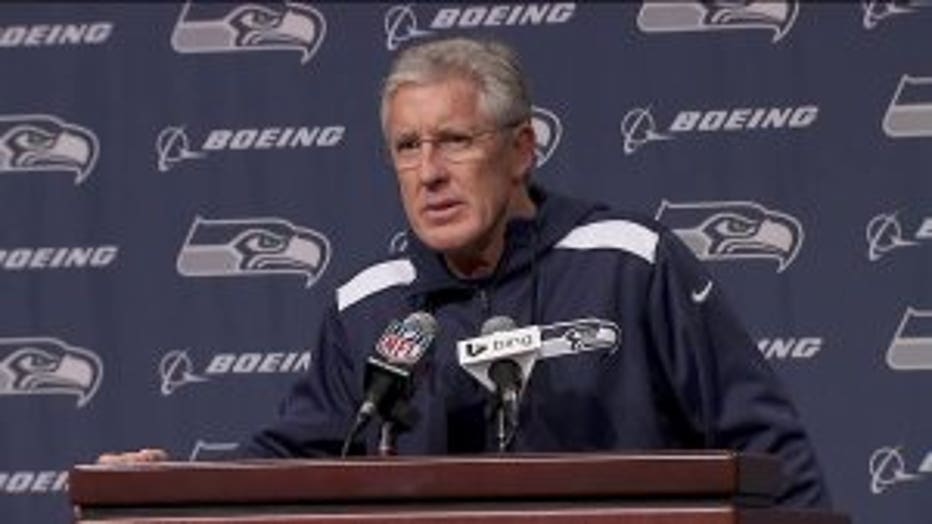 "He will not make it through the doctors' protocols and will not be able to go," Carroll said at a news conference, adding later, "It's super disappointing for Percy."

Then Carroll showed the confidence he has in his team winning Sunday because he said of Harvin, "He'll be back practicing next week."

Harvin suffered a concussion in last Saturday's game against the New Orleans Saints and had to leave the game.



Meanwhile, Carroll said starting linebacker K.J. Wright, who had fractured his foot earlier in the season, would be playing in Sunday's game.

"He's had an incredible recovery," the coach said. "Surgery six weeks ago ... he's going to play."

Carroll also said that the players "had a good week" of practices. "Everybody's tuned in. We're really pumped about this opportunity."