Carlton Complex Fire is largest in Washington history, over 4 times the size of Seattle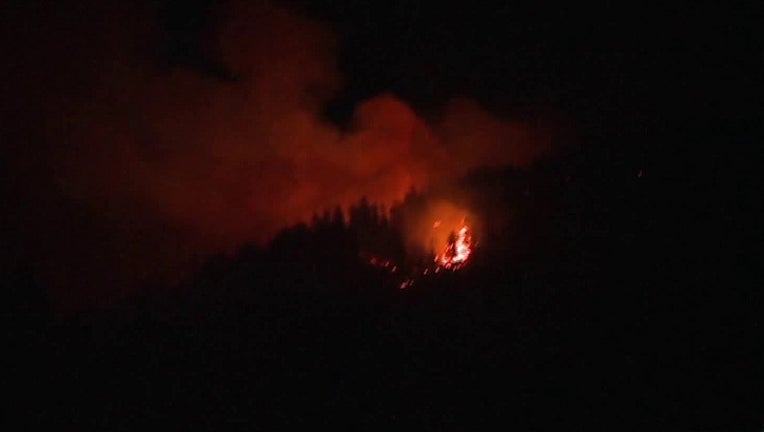 NEAR CARLTON, Wash. -- The Carlton Complex Fire in north-central Washington has grown to 244,000 acres, or 381 square miles -- more than four times the size of Seattle -- and is the largest wildfire in state history. An estimated 185 homes have been destroyed so far in the flames that are only 2 percent contained.

The largest previous wildfire was the Yacolt Burn Fire at 238,000 acres in 1902.

Moreover, a new wildfire called the Bugg Road Fire, about 8 miles east of Tonasket, along Highway 97, broke out Monday and quickly grew from 300 acres to 1,100 acroes. "Multiple structures threatened," the Washington Department of Natural Resources tweeted. Mandatory Level 3 evacuation orders were issued for Tonasket, and from Siwash Road at North Siwash Road and Oberg Road.

There are a total of five fires, including the Carlton Complex, burning in the state of Washington as of Monday night.



And the DNR said a red flag warning is in effect all the way south from Ellensburg into Oregon and eastward to Lewiston, Idhao, from 11 a.m. Tuesday until 11 p.m. Wednesday for thunderstorms producing "abundant lightning" -- which raises the threat of new wildfires.

The Carlton Complex Fire was started by a lightning strike last Tuesday. Thousands of firefighters, along with helicopters and aerial tankers, are trying to stem the blaze, which is jumping from tree top to tree top.

Jeff Petersen's house was in the Alta Lake community, which burned to the ground Thursday night.

There are actually four huge fires that make up the Carlton Complex Fire. The northern edge of the fires is considered top priority.

"We have 1,622 personnel on the fire, acres crew by 5,000 acres from yesterday," said the Incident Command's fire information officer Paul Gibbs. "We have an additional 200 people on the fire today."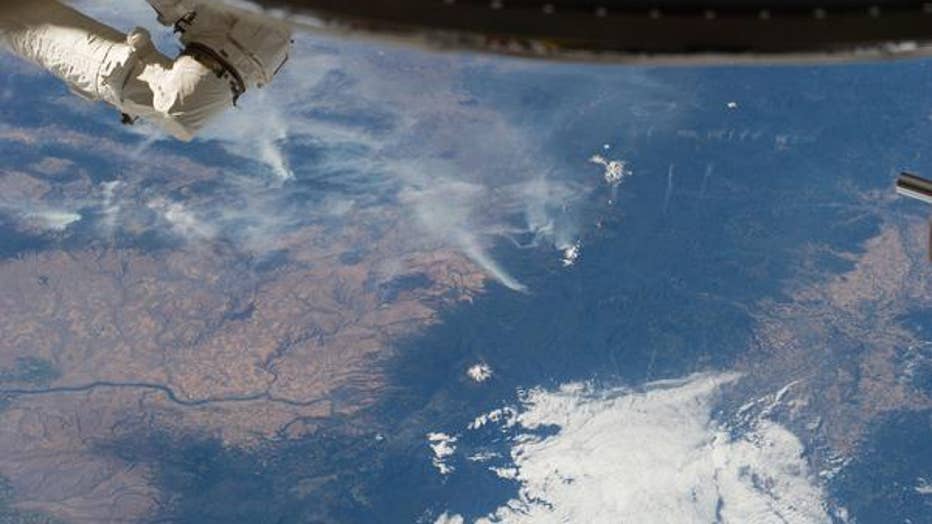 View from the International Space Station of the smoke over central Washington state from the wildfires. (Photo: NASA)


Meanwhile, line crews with the Okanogan County Public Utilities District have the daunting task of restoring power. They`re getting help from other counties and they need it.

More than 500 utility polls are down and power is intermittent from the town of Paterus to Winthrop.

Highway 20 is now closed between MP206 to MP215. Highway 153 is closed at MP6-21 and at a Level 3 mandatory evacuation notice exists between the town of Carlton and Pateros. Highway 97 is closed between Pateros and Brewster.