Carbon monoxide sends 7 people to hospital, 2 in critical condition


SEATTLE -- Seven people, including a Seattle police officer, were  sent to the hospital for carbon monoxide poisoning at a condo in north Seattle Wednesday.

At about 4:48 p.m., police officers and Seattle Fire Department medics responded to the 13700 block of 35th Avenue NE for the report of carbon monoxide exposure, the Seattle Police Department said.  An officer investigating the incident was exposed to the carbon monoxide while searching an apartment for victims.  He was transported to an area hospital for evaluation and treatment.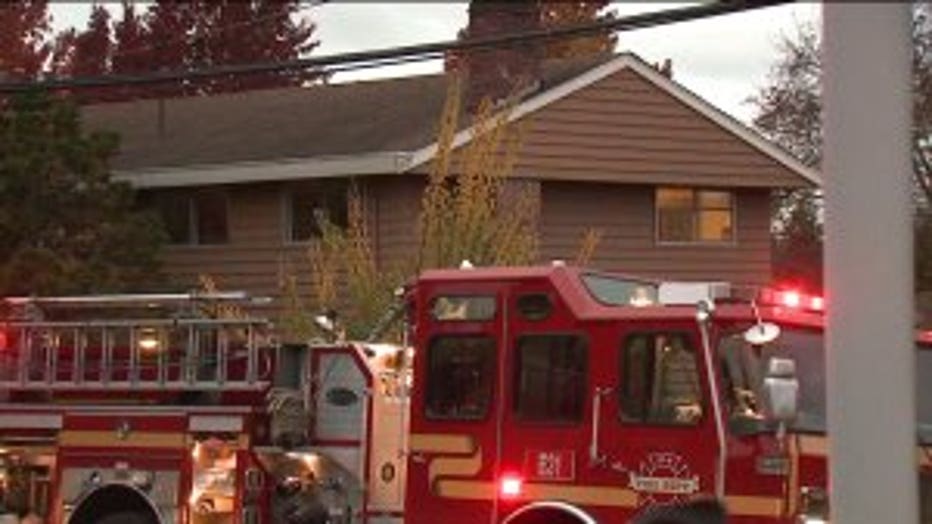 Two men were located and transported to Harborview Medical Center in critical condition, the SPD statement said. "One was located inside a garage with the car believed to be the source of the carbon monoxide and the other was located in the apartment above the garage," it said.

Four additional adults, two men and two women, from neighboring units were transported to area hospitals for evaluation and treatment related to their exposure to the carbon monoxide.

It began when two neighbors came home and smelled what seemed to be car exhaust, Seattle Fire Department spokeswoman Sue Stangl said.  So those two started investigating other areas of the garage.

"They were persistent, were able to get in," Stangl said. "Once they got in, they found two adult males unconscious and unresponsive."

They called 911. A police officer arrived quickly, and with his help, they were able to get the two men out and into an ambulance.

"I don't think when I was speaking to them, they realized what an incredible move they did, stepping in and making a difference, and really giving these gentlemen a chance to live," Stangl said.

But it was at that point, fire officials realized, that the carbon monoxide might not be just a problem in the garage.

"We evacuated the building, got our monitors in there, and found high levels of carbon monoxide -- not just in that unit, but throughout the building," Stangl said.

The police officer and the two residents who helped in the rescue were also sent to Virginia Mason to be treated, along with another couple who lived in the complex and had been exposed to carbon monoxide poisoning. A neighbor saw them being treated.

"Two elderly people sent to the hospital, I believe," says Gee Yahya. "I saw one of them lying on the ground, they were pumping him, and so it's kind of sad."

Fire officials hope this incident will remind others about the importance of having monitors in your home to detect carbon monoxide.

"It very slowly decreases your ability to take oxygen, so you get tired," Stangl said. "It's not something you realize with electricity where you get zapped. You're not aware of it, and that's why it's so critical to have detectors."