Car smashes into community center's twice-weekly lunch meeting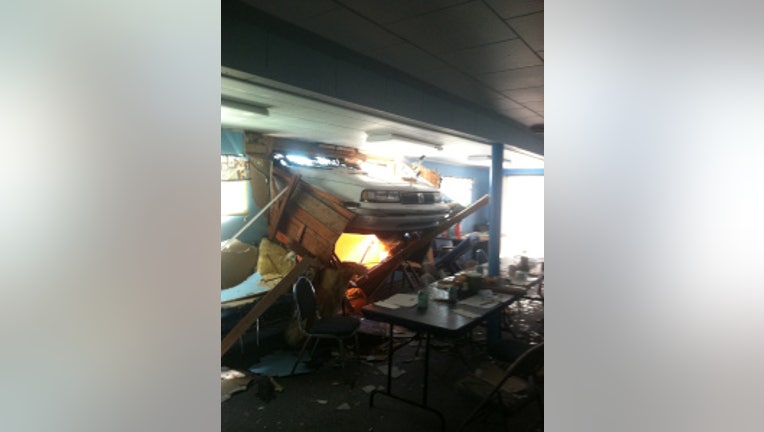 KINGSTON, Wash. -- Three elderly women were injured after a car ran into the daylight basement of the Kingston Community Center Tuesday, according to North Kitsap Fire and Rescue.

Fire fighters were dispatched to the community center around 12 p.m. Tuesday at the intersection of State Route 104 and Iowa Avenue. They found an older model sedan had burst through the basement window where a group of seniors was gathered for their twice-weekly lunch.  According to officials, the car jumped a parked curb and knocked over a wood fence before slamming into the building.

Firefighters transported the driver and her lone passenger inside the car to Harrison Medical Center with non-life-threatening injuries.

A third woman inside the building was hit by flying glass and treated at the scene. Eleven other lunch guests declined medical treatment, officials said.

Authorities were unsure what caused the crash.

The Kingston Community Center houses the Kingston branch of the Kitsap Regional Library as well as several other community groups and activities.

Iowa Avenue between SR 104 and NE 1st Street were closed for approximately two hours during a police investigation.