Car slams into Puyallup credit union


SEATTLE -- Puyallup police reported four people were slightly injured after a car slammed into the Harborstone Credit Union Monday afternoon. The credit union is located at 3921 S. Meridan in Puyallup.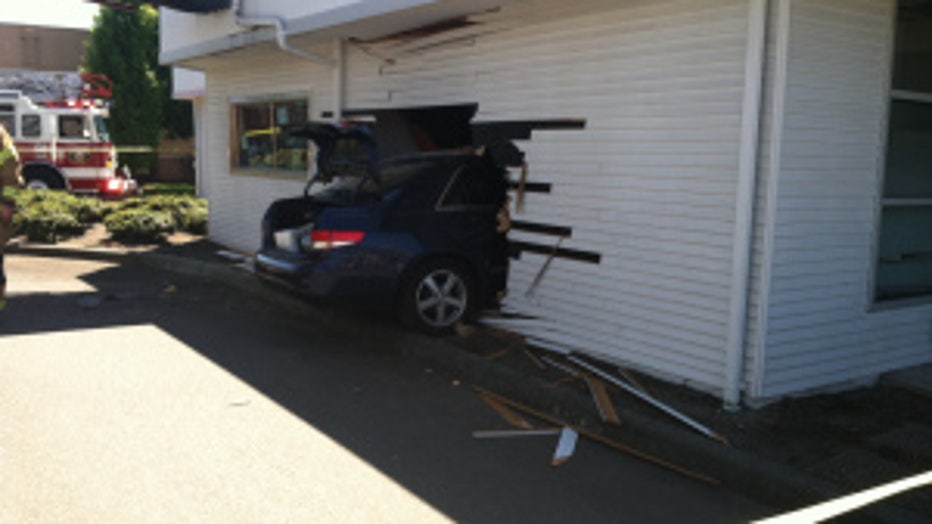 The accident occurred about 1:47 p.m. There were two adults and one child in the vehicle and one person was trapped in the building after the accident. Everyone involved received minor injuries.

Police said the driver had been at the drive-up window of the credit union and that at some point during the transaction, the car accelerated and drove into the building. It is unknown at this time if the cause of the crash was due the driver's action or mechanical failure.

Several rescue crews reported to the scene to assist with the injured. A technical rescue team was dispatched and engineers were dispatched to the scene to determine the building's stability after the crash.

Due to extensive damage, the credit union closed for the day.