Car plummets down ravine in Shorewood area; driver rescued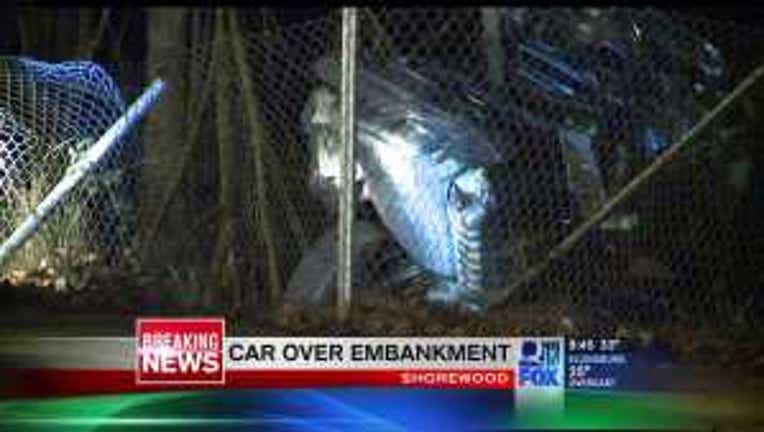 article
SEATTLE -- A car crashed through a fence, hit several trees and plummeted several hundred feet down a ravine Wednesday night in the Shorewood area near 108th and Des Moines Memorial Drive, the King County Sheriff's Office said.  Rescuers had to rappel down to rescue the lone occupant.

The driver, a woman, was taken to the hospital without life-threatening injuries. She had been spotted driving erratically earlier, the sheriff's office said.

King County sheriff's Sgt. John Hall said, "We found that car several hundred feet straight down a ravine and once we were able to make our way down to the car, we discovered it was that reckless driver we had seen that was spotted earlier in the evening."



He said the car took out several trees on the way down and actually came to rest on a tree.

The driver was taken to the hospital, but amazingly she did not suffer life-threatening injuries, Hall said.

The driver was being investigated for possible DUI, deputies said. The sheriff's office said it was also investigating whether the car was stolen.